Year in Rewind: Top Columbia Neighbors Stories of 2022
Check out this roundup of the most popular Neighbors reads of 2022.
December 22, 2022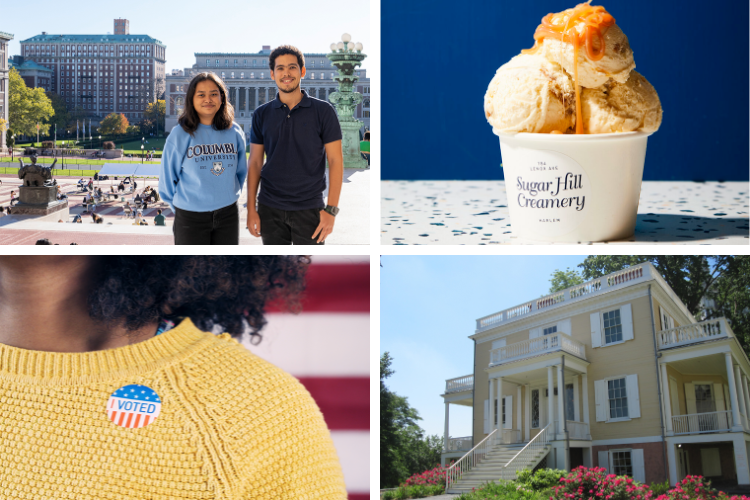 With a New Year on the horizon, we're reflecting on the memorable moments that made 2022 magical and taking a look back at the most popular reads on Neighbors.
From local stories of entrepreneurial resilience to civic engagement guides and listicles that celebrate Uptown's rich history, these articles were favorites with our readers. Check out which stories landed a spot on the list.
January: New Spaces for Business Innovation Uptown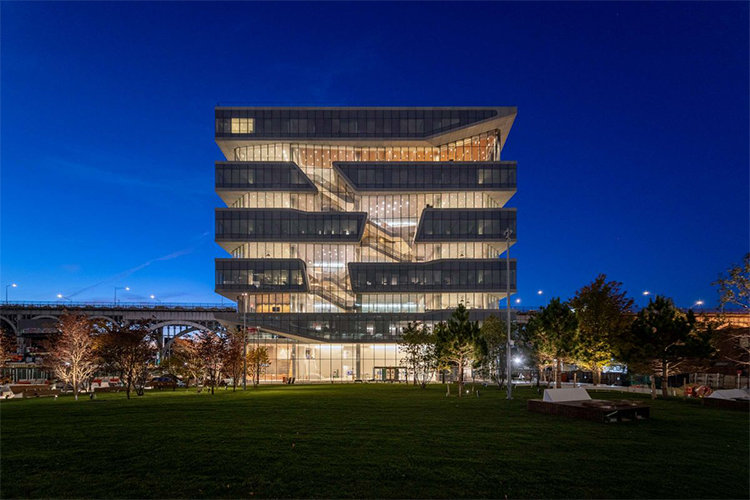 February: Black History in Harlem Through the Lens of Kevin C. Matthews
A Walking Tour of Harlem with Schomburg Center Chief of Staff, and Columbia Grad, Kevin Matthews
The Schomburg Center for Research in Black Culture is a pillar in Harlem; holding relics that celebrate the richness of Black history—locally and globally. The institution's very own Kevin Matthews, a Columbia alum who serves as the Schomburg's Deputy Director of Operations & External Engagement, took Neighbors on a self-guided walking tour highlighting places Uptown that are symbolic of stories interwoven into the fabric of Black culture. From the Swing Low: Harriet Tubman Memorial on 122nd Street and 8th Avenue to the Spirit of Harlem mosaic at the corner of 125th Street and Frederick Douglass Boulevard, each tour stop exemplified the influence Black pioneers had on shaping American history. Another reader favorite was our chat with actress and comedian Amanda Seales about Black history, her career journey, and her time at Columbia.
March: A 'Sweet' Uptown Collaboration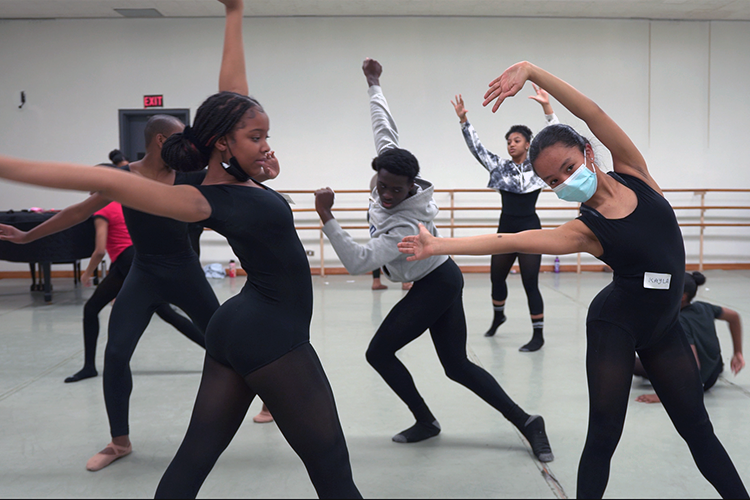 April: Exemplary Uptown Students Graduating Columbia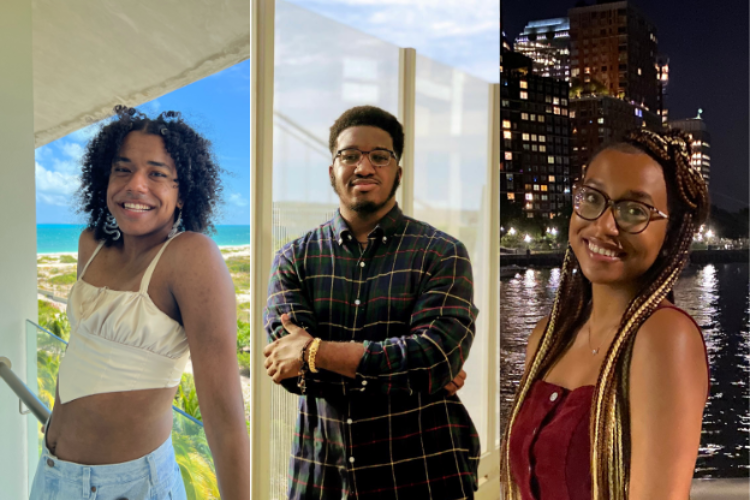 Meet Three Columbia Graduates from Our Surrounding Community
Ahead of Commencement, we captured the stories of three Columbia graduates who hail from Uptown communities. Although they represented different neighborhoods and are charting distinctive paths, the trio shared a common passion for using the experiences and knowledge garnered at Columbia to uplift the local neighborhoods that shaped them into who they are today. Working off the theme of community empowerment, readers also checked out this article about volunteer opportunities with Columbia Community Service grantees.
May: Uplifting Asian Communities Uptown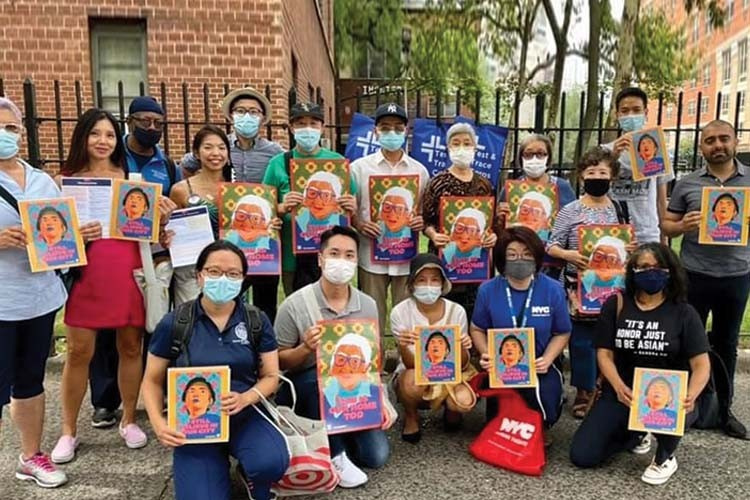 Connect with the Upper Manhattan Asian Alliance to Help Our Neighbors in Harlem
In observance of Asian American and Pacific Islander (AAPI) Heritage Month, Neighbors spotlighted the Upper Manhattan Asian Alliance; an organization on the frontlines for social change uptown. Amid the harrowing uptick in hate crimes against the Asian community, the nonprofit—which launched in 2021—leads an array of social service-centered and educational initiatives aimed at providing resources for the AAPI community and "bridging cultural gaps" so that people from all walks of life who call Uptown home can live in unison. 
June: Reflecting on the Legacy of Juneteenth Uptown and Beyond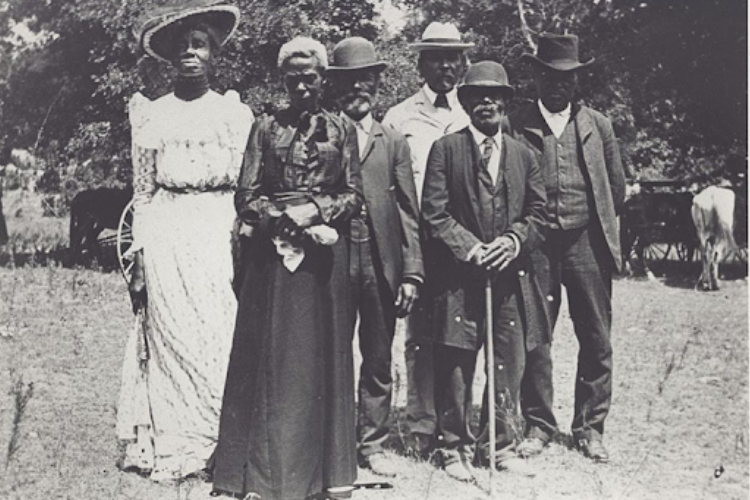 Here Are 8+ Free and Low-Cost Events in NYC to Observe Juneteenth 2022
Bridging the past and present, readers gravitated toward this article that highlighted the history behind Juneteenth—a commemoration of the emancipation of enslaved African Americans—and ways in which they could actively honor the legacy of Black resilience through local events Uptown and around New York City. The piece also centered the voices of Columbians who candidly shared how the federal holiday influenced their perception of racial justice in present-day society. All things Uptown history were at the forefront this month as readers also dove into this piece about disappearing queer spaces that were pillars during the Harlem Renaissance.
July: The Scoop on Uptown's Sweet Escapes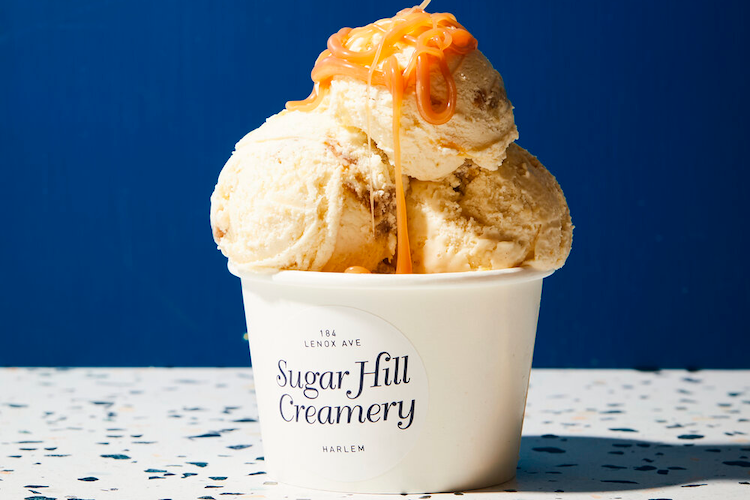 Get the Scoop on Three Upper Manhattan Ice Cream Shops You Should Try
As summer temps were on the rise, Uptowners were in search of ways to beat the heat and our readers were drawn to this roundup of sweet escapes that are part of Harlem's ice cream renaissance. From a Hamilton Heights-based artisanal gelateria using their business as a vessel for community impact to a Southern-inspired ice creamery cultivated to pay homage to family traditions, this article captured the backstories behind some of Uptown's beloved ice cream shops.
August: Prepping for the Primary Uptown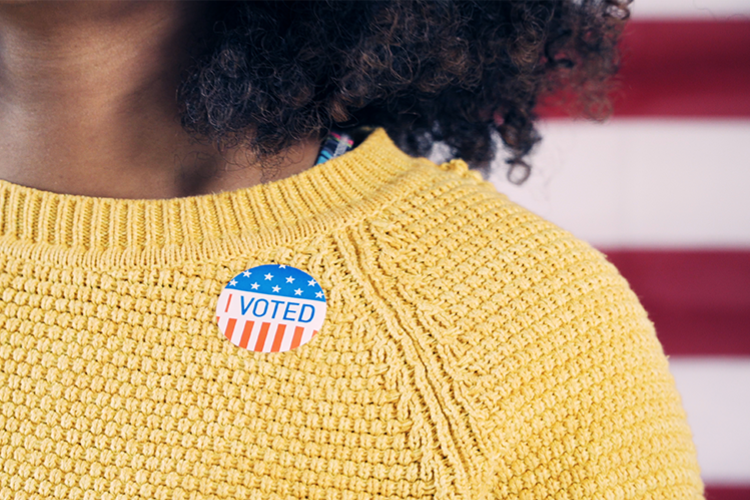 September: Exploring Alexander Hamilton's Uptown Connections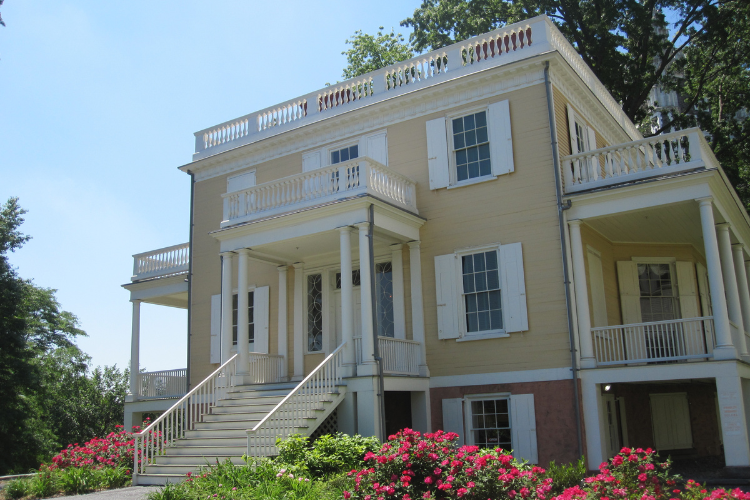 Constitution Day: A Founding Father's Harlem Footsteps
Calling all history buffs! You might have passed landmarks like the Hamilton Grange National Memorial and Morris-Jumel Mansion on your morning commute, but have you taken a deep dive into the history behind the structures that stand out among NYC's bustling cityscape? In September, our readers tapped into this Constitution Day-inspired story that delved into the historical significance behind Uptown spaces that are part of founding father Alexander Hamilton's legacy. Our 9+ Spots to Explore History in Upper Manhattan That You Should Know story also gave readers ideas for places to visit on their next self-guided Uptown history walking tour.
October: A Sip of Guyana in Harlem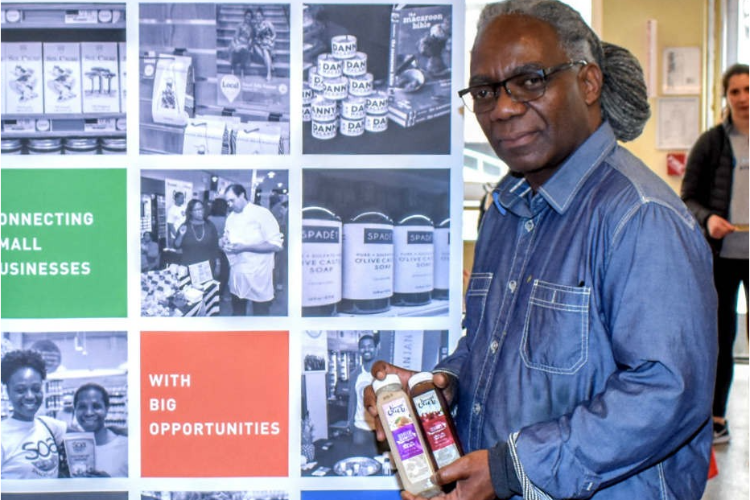 Harlem Entrepreneur's Kamuni Creek Juices Are an Ode to His Guyanese Roots
Ahead of the festive fall fête that was Manhattanville Community Day, Neighbors amplified the stories of local vendors who are part of Uptown's entrepreneurial ecosystem. Readers were intrigued by this profile on reggae music manager-turned-entrepreneur Davie Simmons whose Kamuni Creek juice brand is a love letter to his Guyanese roots and an extension of his mission to ensure healthy food and drinks are accessible in communities like Harlem. Community Day was all the buzz this month as our readers explored ways to join in on the fun and make it a memorable experience. 
November: Celebrating Uptown Scholars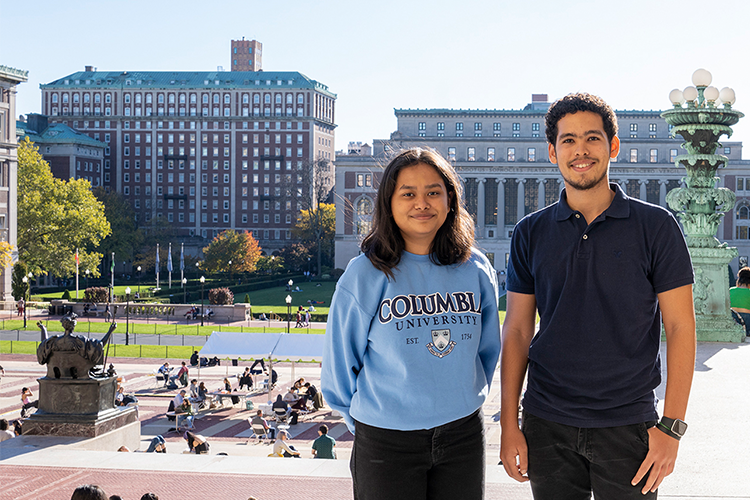 Meet Two Spectacular Columbia Dyckman Institute Scholars from Washington Heights and Inwood
Columbia's student body is comprised of scholars from across the globe, but some of the most inspiring student stories are of those who were born and bred in our neighboring communities. In November—which happened to be National Scholarship Month—we highlighted the stories of Richi Barua (CC'25) and Shaheed Ashraf Thabit (CC'24), two of this year's Dyckman Institute Scholars from Washington Heights and Inwood. This month our readers also joined us in celebrating the life and legacy of revered Harlem spiritual leader Rev. Calvin Butts III.
December: Uptown-Inspired Holiday Gifts Galore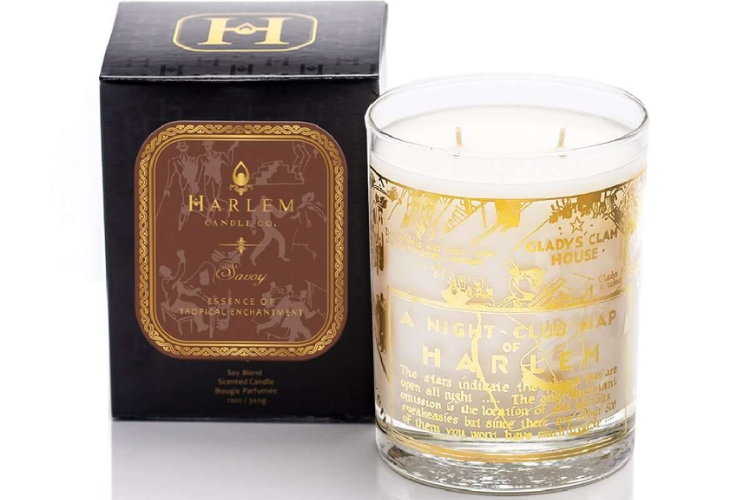 Neighbors 2022 Holiday Guide: A Collection of Uptown-Inspired Gifts
As our readers were building their holiday gift list, they headed over to Neighbors for some inspiration. Our listicle served as an ode to the creative innovation that exists in Upper Manhattan and was a celebration of local entrepreneurship. From artistic collectibles to trinkets for the tea aficionado, there's something for everyone within this curated holiday guide.