What You Need to Know About the August 23 Primary in Upper Manhattan
The second of two New York City primaries this summer is just around the corner. Here's helpful information on early voting, absentee ballots, and polling places. 
July 27, 2022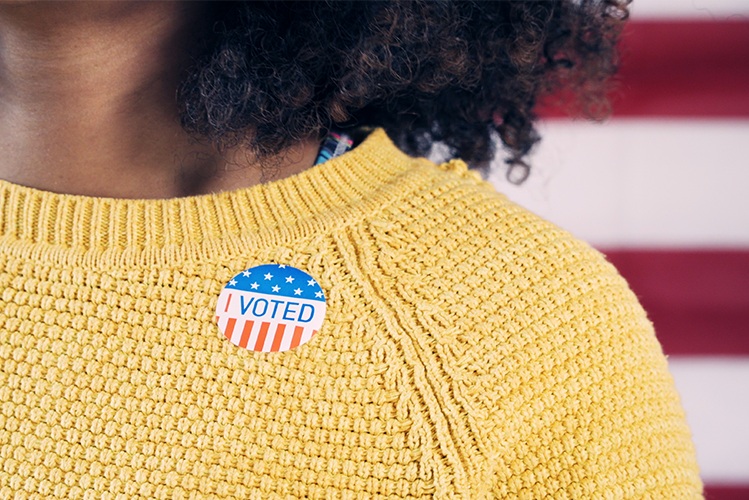 It's almost here: the second of two New York City primaries this summer is just around the corner on Aug. 23, from 6 a.m. to 9 p.m., with early voting running from Aug. 13 to 21. 
In this primary, you will be voting on U.S. House of Representatives and State Senate positions. The general election will be held on November 8, 2022. Earlier this summer, a primary for Governor, Lieutenant Governor, State Assembly, Judges, and party positions was held.
Why are there, confusingly, two primaries in this election cycle? In a word, it comes down to redistricting. Learn more about how the two primaries came to be. 
Below, find all the important information you need to make your voice heard in the Aug. 23 primary, including information on early voting, absentee ballots, and polling places. 
What Is the Most Important Information to Know?
Can I Vote on Aug. 23?
Yes, as long as you are registered to vote. The deadline to register is July 29, 2022. You can check your registration status here. 
Where Do Upper Manhattan Residents Vote?
Early Voting Locations
Columbia University proudly serves as an Early Voting location in Morningside at 2872 Broadway (former CitiBank location), Manhattanville at 605 West 125 Street (The Forum), CUIMC at 1150 St. Nicholas Avenue (Russ Berrie Center). Visit the Board of Elections to find your assigned early voting location.
Aug. 23 Polling Locations
You can find your exact polling location by searching your address at the Board of Elections. Reminder that all polls are open from 6 a.m. to 9 p.m. on Tuesday, Aug. 23, 2022. 
Where Do I Find Who and What is on My Ballot?
Use this helpful guide from the School of International and Public Affairs, whosontheballot.org, to search your address and find every ballot issue and person on the ballot. You can also consult the NYC Votes Voter Guide for information on candidates and issues.
What Do I Need to Know About the Change in Absentee Voting Law?
According to SIPA's whosontheballot.org, due to a recent change in the law, New York State voters are no longer permitted to cast a ballot on a voting machine if they have requested to vote by Absentee Ballot. Voters who have requested to vote by Absentee Ballot can still vote in-person using an Affidavit ballot at early voting or election day poll sites.
Hold On. Why Are There Two Primaries This Election Cycle?
It is certainly unusal to have two primaries in an election cycle, but in this instance it came down to an issue of redistricting. We'll let the folks at SIPA's whosontheballot.org explain:
"District lines are redrawn every 10 years after the U.S. Census. Earlier this year, a first-of-its kind Independent Redistricting Commission—passed in 2014 as a ballot question—failed to pass a set of bipartisan maps with new districts. The state assembly maps were upheld, but the congressional and state senate district maps were rejected. State Judge Patrick McCallister of Steuben County ruled that the maps too-heavily favored Democrats and postponed the primaries until August, accounting for time to redraw the lines. To see if you have been redistricted and to see new district lines, click here."
Is Ranked Choice Voting Still a Thing? 
Ranked choice voting is definitely still a thing, but WILL NOT be used in the Aug. 23 primary because this primary is for state and federal offices. New York City uses ranked choice voting only in primary and special elections for Mayor, Public Advocate, Comptroller, Borough President, and City Council. 
While we're at it, here's a refresher on what exactly a primary election means.
Wait! I Have More Questions.
Not to worry. That's why we've compiled this helpful voting resource. You can also find answers to Frequently Asked Questions on Voting NYC.