Get Ready to VOTE!
Some say 2020 is the most important election year of our lifetime. Save these dates to make sure you are registered to vote and have the opportunity to cast your vote.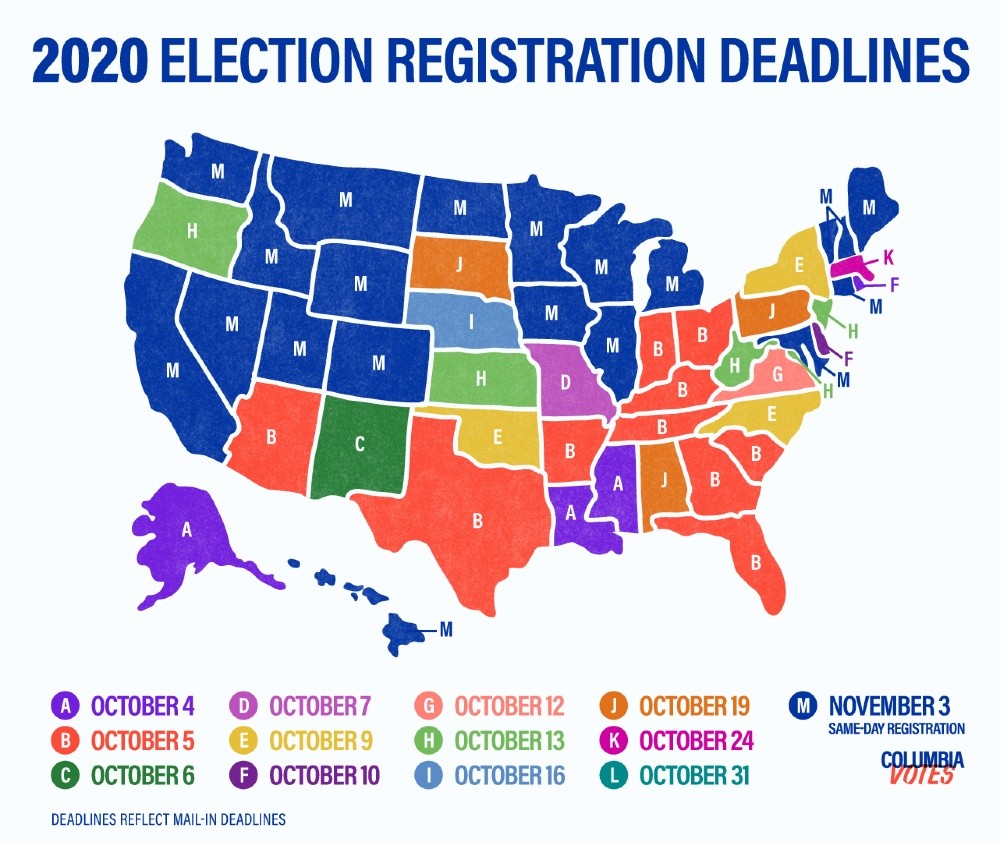 If you live in New York and have a state issued Driver License, Permit or Non-Driver ID simply visit the NY MyDMV Motor Voter site to register online. If you do not have these documents, you should complete an application to register to vote and mail it to your County or City Board of Elections.
Need an absentee ballot in New York?
October 27th is the last day to apply online or by mail for an absentee ballot. Note: The USPS recommends that voters mail in their completed ballots at least one week prior to their state's deadline. Apply Now!
Early Voting in NYC
Early Voting in New York City will take place from October 24 - November 1. Columbia University is proud to serve as an Early Voting location on the Manhattanville (The Forum) and CUIMC (Russ Berrie Center) campuses. Find Your NYC Polling Location
Related Events
There are no upcoming events.