Voting Resources
Make sure you are registered to vote and have the opportunity to cast your vote. Get the resources you need below.
Register to Vote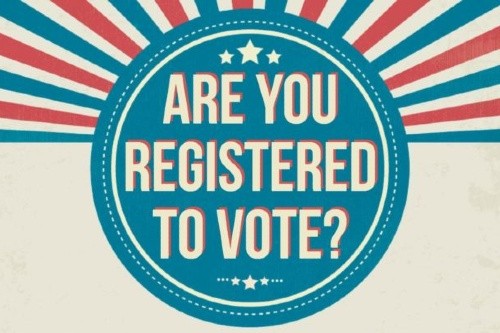 Need an absentee ballot in New York?
Apply online, by mail, or in-person for an absentee ballot. Note: The USPS recommends that voters mail in their completed ballots at least one week prior to their state's deadline. Apply Now!
Early Voting in NYC
Columbia University has proudly served as an Early Voting location in Morningside at 2872 Broadway (former CitiBank location), Manhattanville at 605 West 125 Street (The Forum), CUIMC at 1150 St Nicholas Avenue (Russ Berrie Center) and other locations. Find Your NYC Polling Location
Ranked Choice Voting
Ranked Choice Voting gives voters more say in who gets elected. Even if your first-choice candidate does not win, you are still able to affect the outcome by supporting your 2nd, 3rd, 4th, or even 5th choice. Because candidates will need broad support (even from voters who may not rank them first), campaigns are more likely to focus on appealing to voters like you and less on attacking each other. Ranked Choice Voting also leads to more diverse candidates winning office. Cities that have implemented Ranked Choice Voting have elected more women and more women of color, making their elected officials more representative of their communities. (Source: nyc.gov)
More on Ranked Choice Voting