15+ Photos From an Autumnal Affair to Remember: Manhattanville Community Day October 2022
On Oct. 22, 2022, Columbia's Manhattanville campus came alive with activities for our neighbors on a perfect autumn day. 
October 25, 2022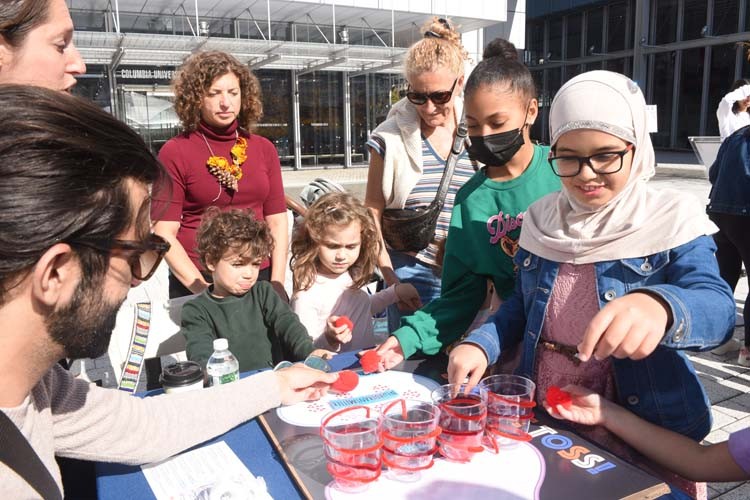 It was a crisp fall day on Saturday, Oct. 22, when the second Manhattanville Community Day of 2022 brought neighbors, business owners, scientists, artists, and Columbians together to celebrate the joy of community on Columbia's Manhattanville campus.
Attendees watched movies at Lenfest Center for the Arts, enjoyed free food samples from clients of the Columbia-Harlem Small Business Development Center, partook in art activities with Wallach Art Gallery, explored brain and community connections at Saturday Science, jammed to the music of DJ Stormin' Norman, attended a local restaurant food crawl, and connected with Columbia and neighborhood programs.
On a personal note, the Columbia Neighbors team appreciated meeting and talking with each and every one of you who stopped by our table in The Forum. Know you can always reach us at [email protected] if you have questions or story ideas!
Scroll through the photos below to relive the magic of the day. And stay tuned for information about the next Manhattanville Community Day!