Neighbors 2022 Holiday Guide: A Collection of Uptown-Inspired Gifts
Check out our curated list of Uptown-inspired holiday gifts.
December 14, 2022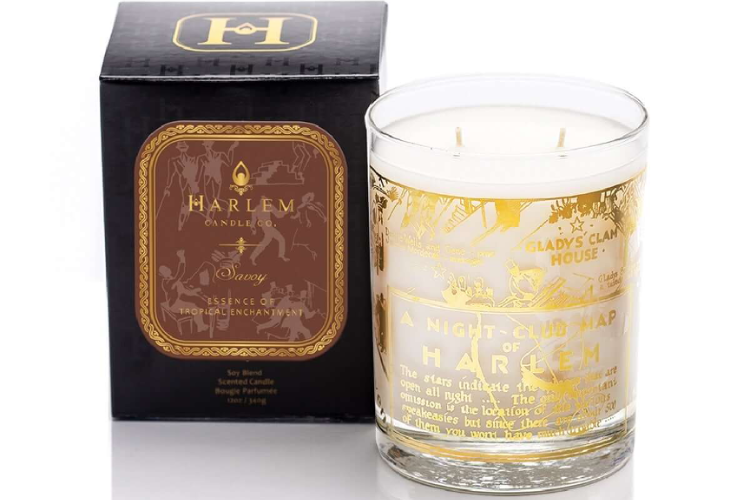 This holiday season we're celebrating the creativity that lives and thrives in Upper Manhattan. Using Uptown as our muse, the Neighbors team has curated a holiday gift list encompassing unique items that are inspired by, created, or retailed in the local community. Whether you're shopping for the Harlem native whose apartment is an expression of their love for the community or you'd like a relative who lives across the country to experience a taste of Uptown, there's something for everyone in this collection.
From luxurious candles influenced by Harlem history to confectionery gifts created in the heart of Washington Heights, these items are on our 2022 wish list.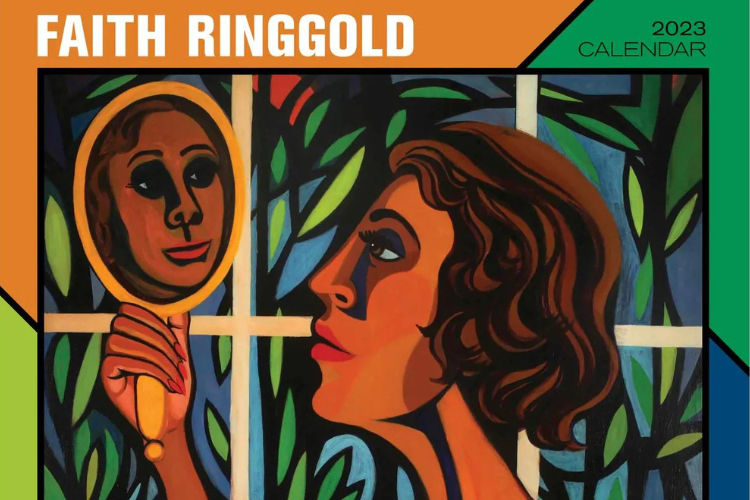 Faith Ringgold 2023 Wall Calendar
 $16, Studio Museum Harlem
"Struggling to find a present for someone you don't know that well? Look no further than a museum gift store, filled with tactile inspiration with an artistic flair. I'm a personal fan of this Faith Ringgold Wall Calendar. Who can't use a little beauty while amping up for 2023 by noting all the birthdays, events, and fun things to come? These peace tassel earrings are also enviable!"
$49.99, Harlem-Opoly
"Created by Harlem Roots, this edition of Harlem-Opoly focuses on the Harlem Renaissance, which was created as a way to "continue teaching Harlem history outside of our walking tours and include the lessons not being taught in schools." Time to snuggle up this winter with a cup of cocoa and settle in for some board game fun. Game on!"
$35, MoonLab 52
"I know, I know. But as a recovering Coca-Cola-a-day sipper, I chuckled when I saw this soap at the decidedly quirky MoonLab 52 in Hamilton Heights. Owned by a Georgian-American couple living in Harlem, this store has some fabulously eclectic gits, including this cat-shaped soap(which as of publication is sold out). I never treat myself to fancy soap, so when someone gifts it to me, I am always grateful. Plus, the Coke Bottle Soap comes in a charcoal blend, which is notoriously good to rid your skin of toxins. Cute and functional."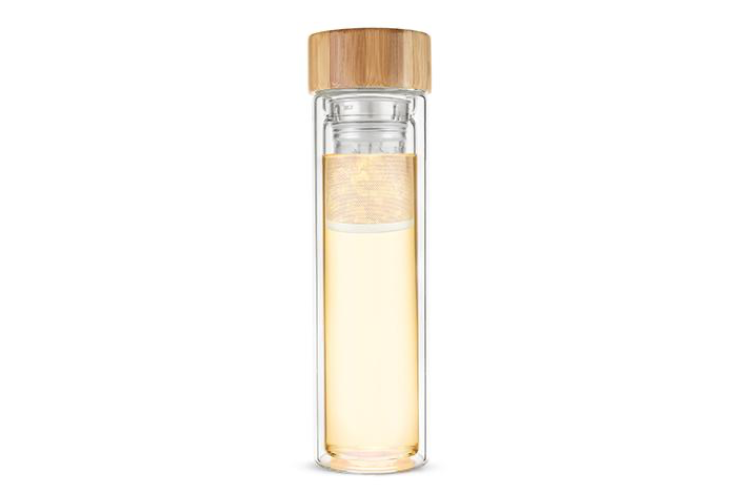 $35, NiLu Gift Boutique
"I'm a tea drinker from a tea-drinking family, and I take it seriously. Glass might not be the most practical tea caddy, but who wants a practical gift? This one has style, is made from natural materials, and will keep you drinking the good stuff wherever you go."
Among Others: Blackness at MoMa
$65, NiLu Gift Boutique
"Here's a little something for the artsy intellectuals in your life. It places Blackness at the center of one of the most important temples of high art in the world. And when they're done challenging their notions, they can just look at the pictures."
$50, NiLu Gift Boutique
"Because Grace Jones is, was, and will always be Fabulous. If you didn't already know that, Google her. Then sit down and show some respect for the coolest woman on any block. Besides, every home should have a touch of kitsch."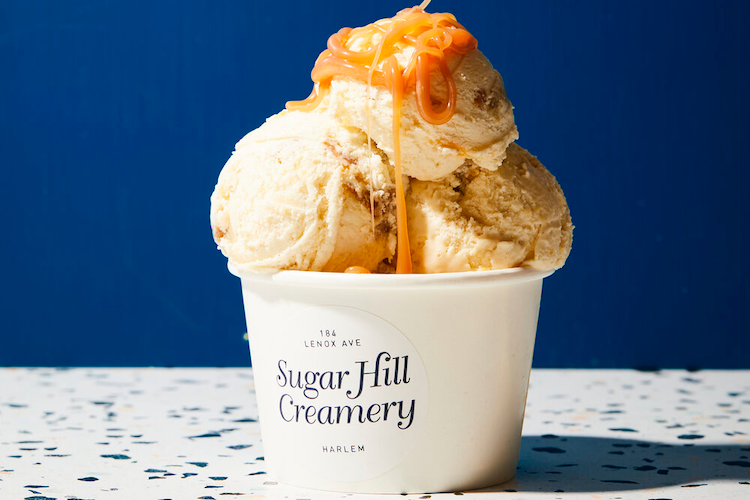 Sugar Hill Creamery Ice Cream Subscription (Only available in Manhattan)
$59+, Sugar Hill Creamery
"Something for the ice cream lover on your list, or just the person whose apartment is overheated all winter no matter what they do. Available in Manhattan, this subscription delivers four pints of Sugar Hill Creamery's delicious, creative ice cream flavors right to your door every Saturday. There are classics like vanilla and salted caramel, but also peach cobbler and cinnamon if you're feeling adventurous!"
$6.50, Tsion Cafe
"Maybe it's just me, but I love getting a special spice blend to spice (sorry) up my cooking after the holidays. Tsion Cafe's berbere spice blend would be a delicious stocking stuffer for any cook or food enthusiast in need of one. If hot sauce is more their speed, try their Awaze sauce."
ChocNYC Cookies and Chocolate Confections
From $2.75 - $17.50, Chocnyc
"Fill a discerning chocolate or sweets lover's stocking or gift bag with ChocNYC's delicious chocolates and cookies. The beautiful truffles in flavors like milk chocolate cinnamon and dark chocolate salted caramel will satisfy anyone, and they're also offering seasonal gingerbread cookies, dark chocolate bark, and chocolate snowball cookies. I know I'll be picking up a few things for people on my list!"'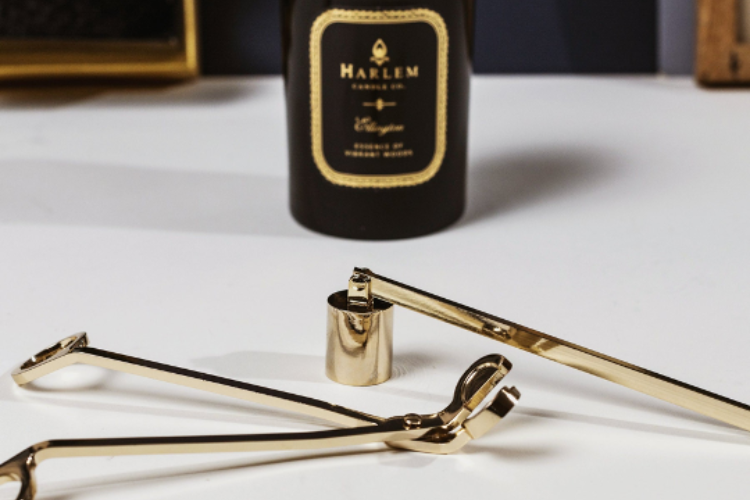 $15, NiLu Gift Boutique
"This is the perfect gift to give to a friend who happens to be a bit of a candle connoisseur. Help them up their candle game with this very stylish Candle Snuffer—and throw in a Wick Trimmer if you're feeling generous!"
California Soul: Recipes from a Culinary Journey West
$35, NiLu Gift Boutique
"I am a fiend for a good cookbook, so I would be thrilled to receive Tanya Holland's California Soul: Recipes from a Culinary Journey West this Christmas. With more than 80 recipes influenced by the historical migration of African American families, endorsements from Questlove and Bobby Flay, and a foreword by Alice Walker, this would be a special addition to anyone's cookbook collection."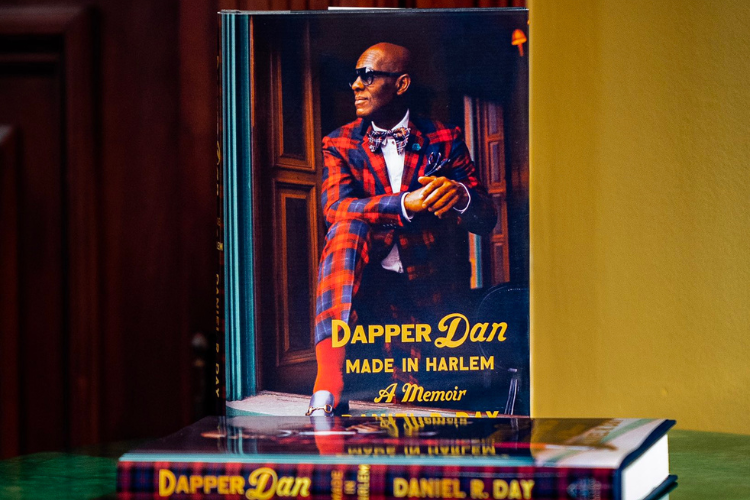 Dapper Dan: Made in Harlem: A Memoir
$28, NiLu Gift Boutique
"A visionary. An innovator. A legend. Dapper Dan is a cultural trailblazer who transformed the landscape of fashion. Through the lens of the icon, this enlightening memoir chronicles the transformational experiences stitched into the fabric of his life; capturing everything from his coming-of-age story in East Harlem, how his storied store—nestled on 125th Street—served as the backdrop for 1980s hip hop-inspired streetwear, and how his influence transcends fashion. It captures the power of self-actualization, perseverance, reinvention, and creativity and is a must-have for your at-home library."
Harlem Candle Company's Harlem "Savoy" Luxury Candle
$65, Harlem Candle Co.
"This soy wax light of aromatic goodness is an ode to Harlem's historic Savoy Ballroom. The storied jazz nightclub—which opened its doors in 1926—was a premiere spot during the Harlem Renaissance where legends like Duke Ellington, Louis Armstrong, and Ella Fitzgerald graced the stage. From the 22k gold printed vintage Harlem nightclub map to the luscious notes of black currant, tart mandarin, green apple, and pear, the candle embodies the vibrancy and luxuriousness that flowed through Harlem during that era."
---
Check out Neighbors' Shop & Dine Local guide.