Looking for Holiday Gifts? Shop Small in Upper Manhattan With This Guide
Forget Black Friday and Cyber Monday — check out these local spots for gifts and support small businesses.
November 17, 2021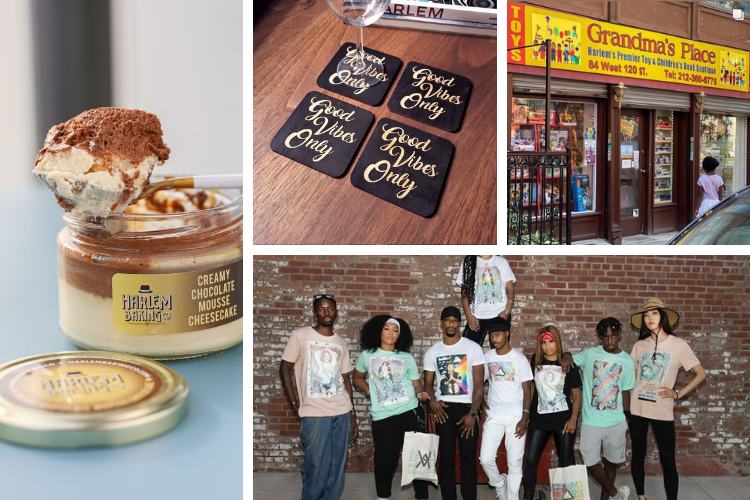 With the holidays coming up, big-box businesses are up and running in preparation for the mad rush of Black Friday and Cyber Monday. However, some of the most meaningful gifts can be found right here in our community. 
Small Business Saturday on Nov. 27 is your chance to shop local and support small businesses in Upper Manhattan. It is a gift for you or a loved one and a gift for the community.
Below, Columbia Neighbors gives you a peek into some of the local businesses that you can visit to find unique gifts this holiday season.
Apparel to Make a Statement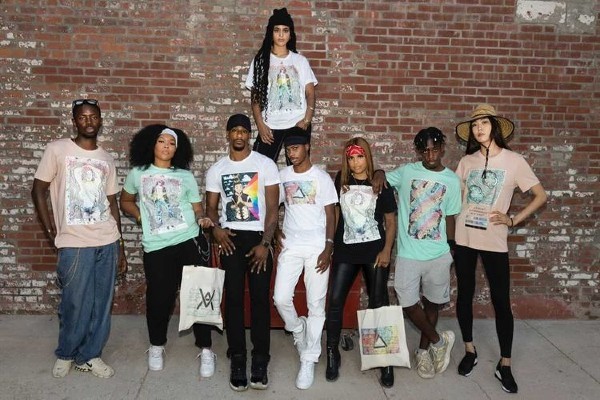 SoHarlem offers an exclusive opportunity to buy directly from Harlem fashion designers. Purchase artisanal items directly from the studio or browse online. 
Working to empower the community, Got to Stop designs fashionable products from masks to hoodies that help raise awareness about injustice. 
If you want African-inspired clothing that is 100 percent made in New York City, then check out Royal Jelly Harlem, which has been featured in The New York Times and GQ magazine. They already have a holiday gift section set up for early shoppers. 
Books & Toys for the Kid (Or Kid at Heart) In Your Life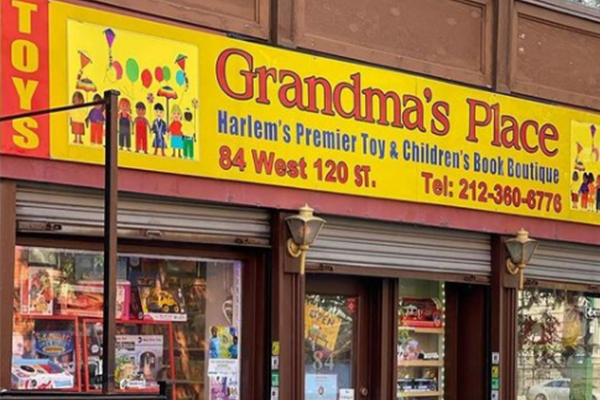 Keeping education in mind, Grandma's Place has toys and books hand-selected by Grandma herself. Visit this local favorite for the little ones. 
More than a bookstore, Sisters Uptown Bookstore is a community resource with limited hours available to shop in-store. Make sure you explore their diverse collections of African diasporic literature.
---
Are you a small business owner from Upper Manhattan who would like to be included in this list? If so, please email [email protected], so we can share with our neighbors.
---
Handcrafted Items for the Home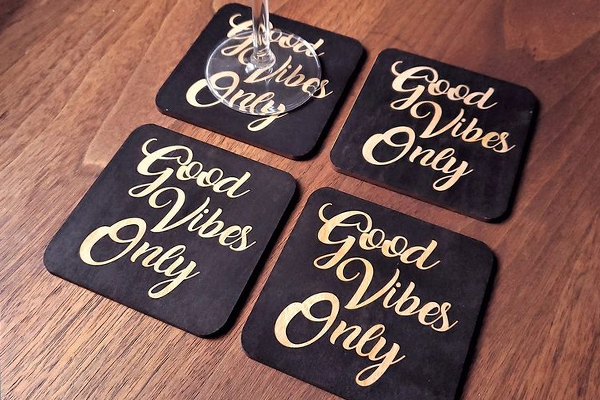 NiLu, a homegrown gift shop for Harlemites, features special gifts from local makers embracing culture and lifestyle.
Have a new experience with tea and coffee. Serengeti Tea online shop offers rich aromas and flavors and provides sample gift sets for the tea connoisseur in your life. 
Paying homage to Harlem legends, such as Langston Hughes and Josephine Baker, Harlem Candle Company brings you the rich history of the Harlem Renaissance era in a fragrant way.
Pamper and Destress with Local Spas & Wellness Centers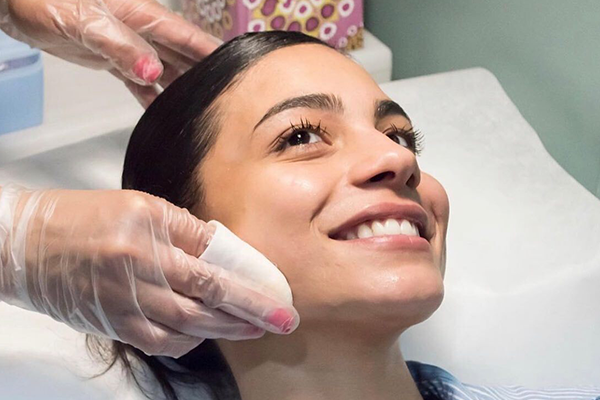 Looking for a holistic experience to serve your wellness needs? My Wellness Solutions on 125th St. offers alternative methods for health treatment, and package deals. 
Voted the best massage in 2019 by the Wellness Council, Spa Boutique 2 Go will help ease your holiday stress with full-day spa treatments. They even offer home spa kits to go! 
UpLift Spa brings East Harlem charm to the boutique spa experience and they're the first to do it in the area with services such as laser treatments and facials. With monthly promotions, this women-owned business treats clients like family. 
Tasty Treats for All to Enjoy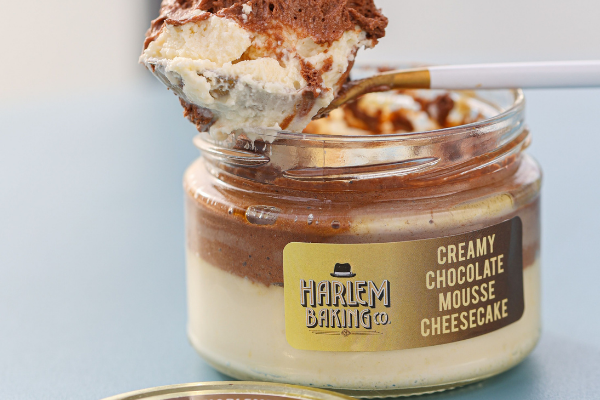 Serving Washington Heights since 1979, Carrot Top Pastries is known for cake slices "taller than your coffee mug." You can also order a classic diner-style breakfast, lunch, and dinner. All baking is done on the premises for the freshest taste.
Harlem Baking Co. packs handcrafted desserts made from fresh local ingredients into a jar of happiness. When you're done indulging, you can help their "Go Green" initiative to repurpose their jars by returning them to one of their locations.
Zenobia's Sweet Tooth offers a variety of delicious cookies straight from the kitchen of mompreneur and "Cookie Lady," Zenobia. Will it be the pineapple upside-down cookies this holiday season or the fan-favorite chocolate chip? 
Looking for More?
Make sure you check out Columbia Neighbors' Shop & Dine Local Guide for more shopping ideas to support the community.