Harlem Entrepreneur's Kamuni Creek Juices Are an Ode to His Guyanese Roots
Learn about the inspiration behind the juice brand ahead of Manhattanville Community Day on October 22.
October 19, 2022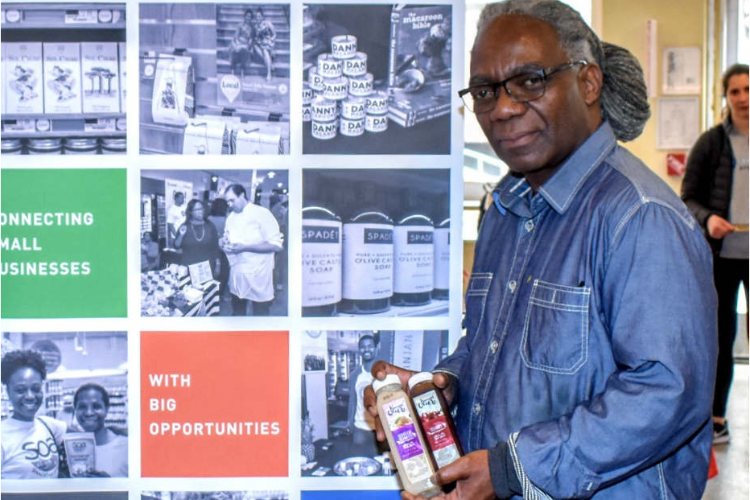 When reggae music manager-turned-entrepreneur Davie Simmons embarked on a wellness journey nearly three decades ago, he noticed a void when it came to eateries in Harlem that served healthy food options. After coming across a small vacant storefront along 125th Street, he decided to purchase the space and transform it into what is now known as Uptown Veg.
"When I opened it a lot of people doubted the idea," Simmons told Columbia Neighbors. "They didn't think a store that sold healthy things like wheatgrass would survive in Harlem. To my surprise, I created a following that still follows me up to now."
The neighborhood gem—which has stood on the community's central corridor for 30 years—was just the first step along his quest toward making healthy food and drinks accessible. Kamuni Creek juices is an extension of that mission.
Launched in 2018, Simmons cultivated the brand to empower individuals to reclaim their health and spread awareness about the benefits of drinks sourced from natural ingredients. Cognizant of the lack of nutritional juice brands, he decided to create a line of flavorful, nutrient-packed, authentic Caribbean drinks. The juices included in the collection are inspired by the aura of the agricultural scene in his homeland of Georgetown, Guyana.
With every sip, you're transported to Simmons' majestic farm in the Amazonian rainforests where vibrant pineapples and mango trees stand firm with ripe fruits and a smorgasbord of spices like thyme sprout from the ground. Through his farm, he proudly employs over a dozen Indigenous individuals from the Kamuni Creek area. Simmons says the key to the richness of Kamuni Creek juices is preserving the flavors.
"We put the juices through a process called HPP, high-pressure pasteurization," Simmons told Columbia Neighbors. "We use water pressure to keep a lot of the nutrients in the juices and expand their shelf life."
With drinks like "Mango Passionfruit" and "Soursop Sea Moss," which are customer favorites, traces of his Guyanese roots can be found in each juice. Since creating Kamuni Creek—which is manufactured in the Bronx—he's received an outpouring of community support, including longtime patrons who have been on the entrepreneurial journey with him since he opened the doors of Uptown Veg and new customers who have recently discovered his brand.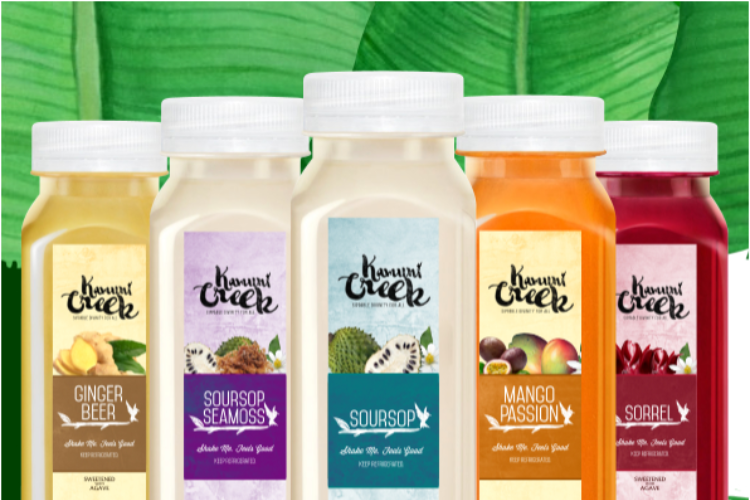 Through the support of the Columbia-Harlem Small Business Development Center, he's been able to expand Kamuni Creek. As a participant in the Harlem Local Vendor Program—a collaborative initiative led by the SBDC, Harlem Park to Park, Hot Bread Kitchen Incubates, Whole Foods Market, and other community-driven programs and organizations—he's been able to capitalize on vending opportunities throughout Columbia dining spaces. He also credits the program for equipping him with finance, marketing, and operational resources to aid in the evolution of his business.
"Columbia has always supported us from the beginning," said Simmons. "The relationship has been very good. They keep the product stocked and if there are business opportunities that I may not have been aware of, they'll reach out so that I can get involved."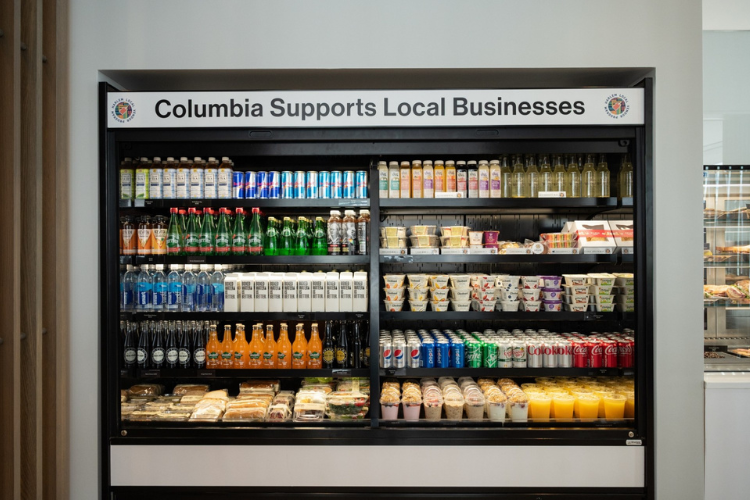 Simmons says he wants to use Kamuni Creek, which is sold at over 30 Whole Foods locations throughout the Northeast, to help individuals prioritize their wellness. Along with his tropically flavored juices, he's bringing the spirit of Kamuni Creek's mantra to Manhattanville Community Day on October 22: "Sippable Divinity for all." He says he's excited to connect with people from all walks of life at the festive event.
"Juice is for everybody, for all communities," said Simmons.
---