The Forum
The gateway to the new Manhattanville campus, The Forum is a multipurpose venue on the bustling corner of 125th and Broadway. The Forum can host academic conferences, meetings and symposia, providing an important new space where scholars and thought leaders from many fields can come together to share ideas.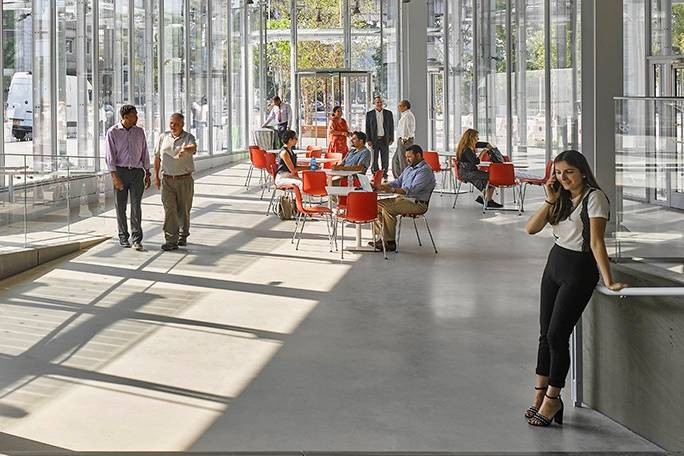 Open to the Community
The Forum's ground floor is a gathering space open to the public seven days a week from 8:00 a.m.–8:00 p.m., with common areas for studying or meetings over a cup of coffee. The Café at The Forum features locally sourced food and beverages, and is open Monday–Friday from 8:00 a.m.–6:00 p.m. The ground floor is available for a range of activities, from University events and exhibitions to community functions and educational programming.
Multipurpose Meeting Space
The Forum features a state-of-the-art 430-seat auditorium, providing the kind of generous shared meeting space that Columbia has historically lacked. The 2,000-square-foot lobby in the building's ground floor urban layer provides flexible space for a range of activities, from pop-up exhibits to University events and other public functions. The building also boasts meeting rooms, faculty offices and open gathering spaces.
Columbia World Projects
The Forum is home to Columbia World Projects, an initiative that will use the University's strengths in research and practice across a broad range of fields to take on substantial contemporary challenges. Launched in 2017, Columbia World Projects has hosted forums and issued reports about issues such as energy access, disaster preparedness, cybersecurity, and improving maternal health. 
Columbia World Projects hosts an annual cohort of Obama Foundation Scholars for year-long residencies. The Obama Foundation Scholars Program brings together rising leaders from around the world who have demonstrated a commitment to finding solutions to challenges in their communities, countries and regions. Read about the current cohort of scholars.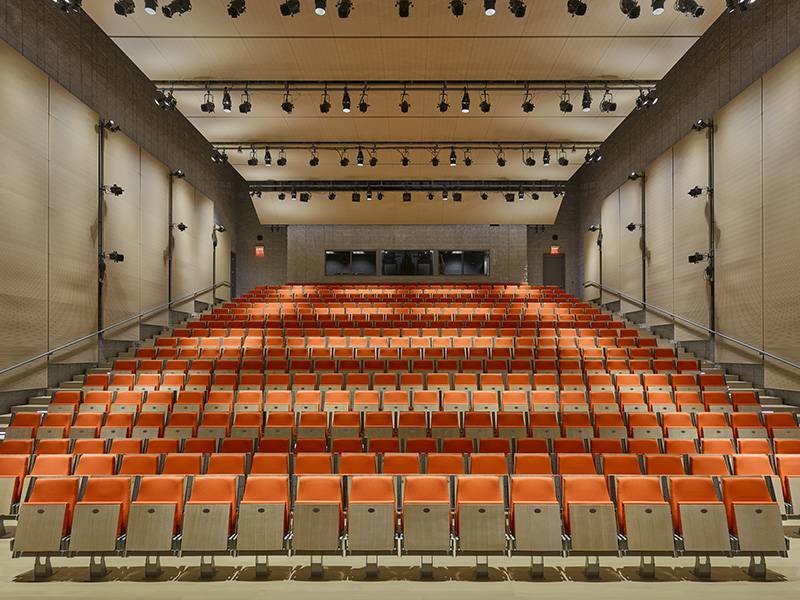 Design
The Forum was designed by Renzo Piano Building Workshop, with Dattner Architects as executive architect and Caples Jefferson Architects, a certified Minority Business Enterprise (MBE), as associate architect. It will have three levels and a below grade space totaling approximately 56,000 square feet, with a main lobby and retail space at the street level "Urban Layer." The building's functions dictate its exterior and shape, while echoing elements of the Jerome L. Greene Science Center and Lenfest Center for the Arts. The auditorium, whose function requires opaqueness, is expressed with a prefabricated concrete skin, whereas the offices, which require daylight, have a glazed façade, and the transparent ground floor is both conceptually and physically open to the public. Learn more about the architecture, design and construction teams (PDF) for The Forum.