Columbia Business School
Columbia Business School's new home spansapproximately 492,000 square feet across two buildings and reflects the fast-paced, high-tech, and highly social character of business in the 21st century. The two new facilities create multifunctional spaces that foster a sense of community—spaces where students, faculty, alumni, and practitioners can gather to exchange ideas. Between the two buildings is the largest planned open area in phase 1 of construction—an approximately 40,000-square-foot area known as The Square.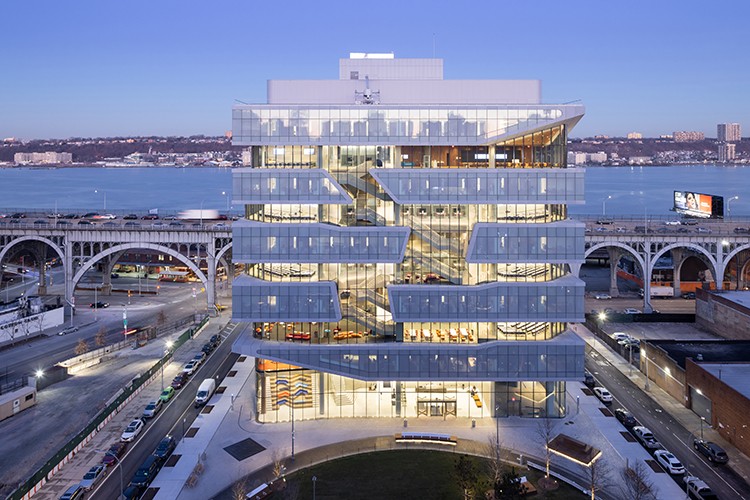 Columbia Business School's New Home 
Columbia Business School opened the doors on its new buildings, the Henry R. Kravis Hall and David Geffen Hall, in January 2022. These beautiful spaces on the Manhattanville Campus doubled the School's current square footage, allowing us to reimagine the future of business education.
High-Tech and Highly Social
The structures are designed by the renowned New York architecture firm Diller Scofidio + Renfro in collaboration with FXCollaborative and Harlem-based AARRIS ATEPA Architects, a certified Women and Minority Business Enterprise (WMBE), as associate architect. The firms' ideas-based approach to architecture complements the School's operating principle for the Manhattanville campus—that the project is not about bricks and mortar, but rather about transforming the School, business education and business itself.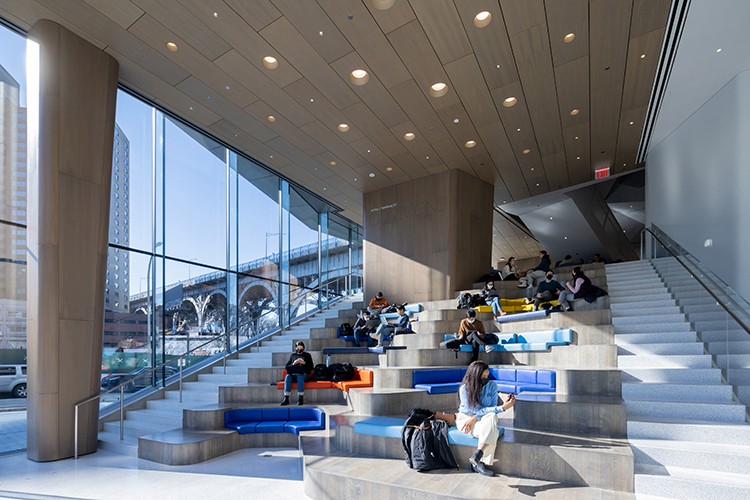 Designed for Flexibility
The designs include spaces that encourage the development of social intelligence skills and collaboration across disciplines, flexible classroom space with the latest technology, dedicated spaces for recruiting, events and networking and an alumni welcome center.  Recognizing that creativity, innovation and communication—skills often nurtured in informal environments—are as important to contemporary business school pedagogy as the traditional, quantitative skills best taught in a classroom, the building's internal spaces are organized around two distinct networks that foster informal interaction between the student and faculty of the school. Each network is a combination of circulation routes, lounge spaces, dining facilities and study rooms that facilitate planned and unplanned interaction 24 hours a day.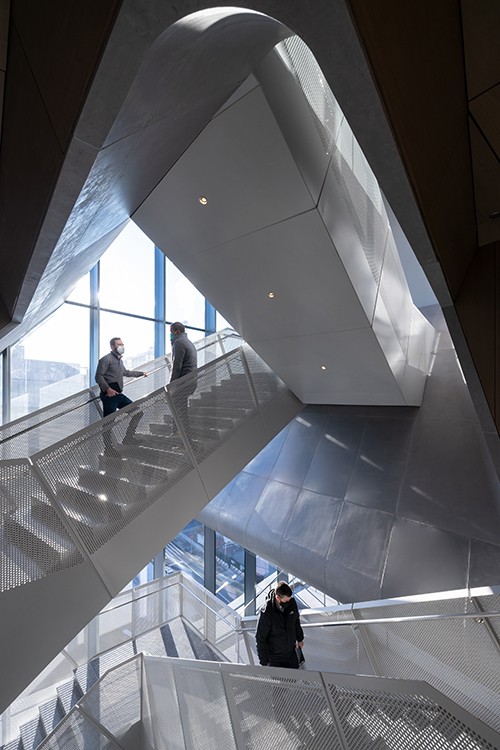 Where these networks meet the landscape at the street-level urban layer, major public spaces are established: in one building, a two-story, urban-scale living room, and in the other, a terraced interior space that doubles as a 300-seat large conference space.