In the Libraries: November at George Bruce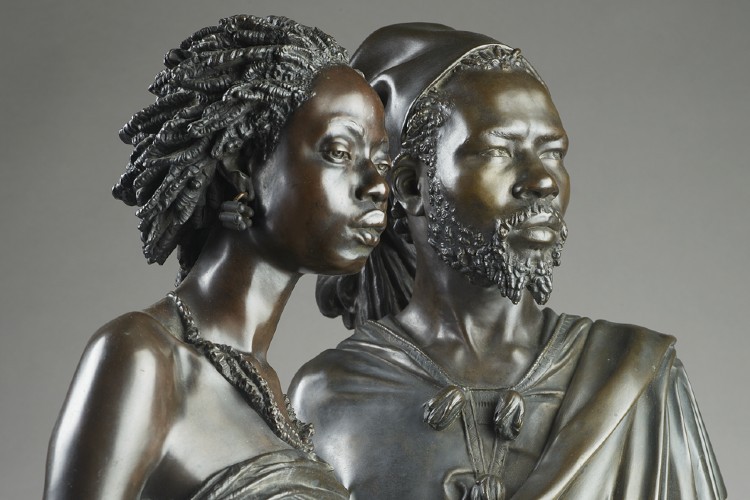 This November, George Bruce Library on 125th Street hosts virtual book discussions, Crochet & Chat hours, and in-person instruction on the basics of computer use for seniors. All New York Public Library locations will be closed on November 11, November 25, and November 26.
Did you know that as of October 5, the New York Public Library has eliminated overdue fines? All balances have been cleared, and going forward returning books late will not incur fines or fees. If a book is more than 30 days overdue, it will be declared lost and a replacement fee will be charged, but returning the book removes that fee. 
NYPL locations offer nearly all of their in-person services with masks required, and many events are also held virtually. Stop by George Bruce Library for browsing, seating, and computer access.
Upcoming Events
Adults 50+ can schedule a one-on-one in person computer basics session that covers using a computer, the internet, some software, and also how to use the library's online resources, including downloading e-books. Call 212-662-9727 or sign up at the front desk.
This month's Open Book Hour for adults is on November 10 at 12PM. Join your fellow readers to swap recommendations, talk about your current reading, and more.
Join a Crochet & Chat event virtually on November 10 or November 17 at 2PM and learn the basics of the fibercraft.
Teens ages 13-18 can discuss their current reading Open Book Hour just for them on November 16 at 4PM. 
Join the Teen Advisory Group on November 18 at 4PM to help guide the George Bruce Library's staff as they plan programming for your fellow teens.
Live online story time for children ages 3-5 (and their caretakers) is on November 18 at 4PM. 
Past Updates from George Bruce Library
Exhibitions and Resources
---
The New York Public Library (NYPL) is a great resource for New Yorkers, offering virtual events, free online services, and a wide variety of support during the COVID-19 pandemic. Columbia Neighbors has partnered with the George Bruce Library on 125th Street to provide regular updates from library staff and highlight its fantastic offerings.
For more news from the George Bruce Library, follow them on Facebook, Instagram, and Twitter.