10 Amazing Columbia Neighbors Moments That Made Us Smile In 2021
The Neighbors team shares their favorite stories of those making a difference in our community this past year.
December 14, 2021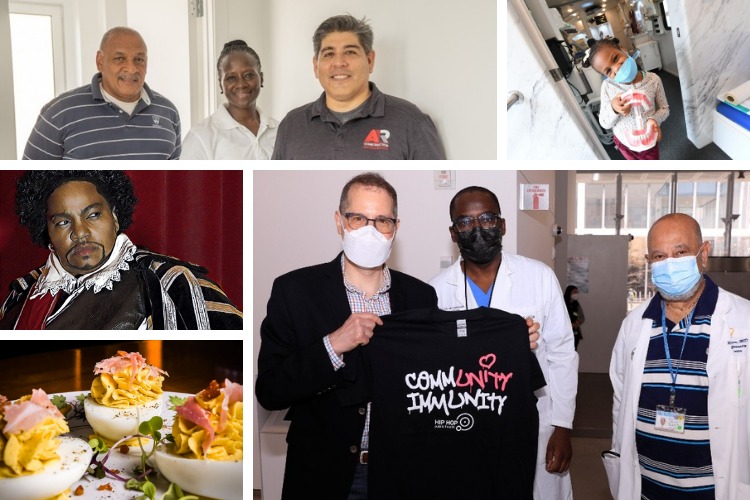 It's often during the most difficult times that communities come together to achieve great things — that is certainly the case for Columbia University's neighbors. In a year with such highs and lows as 2021, it is pretty amazing to look back at all the examples of our community making change, reconnecting joyfully, and lending one another a helping hand.
To celebrate the past year, the Columbia Neighbors team has looked back through our news archive to pick some of the moments that made us smile widest and give us confidence that 2022 will be even better.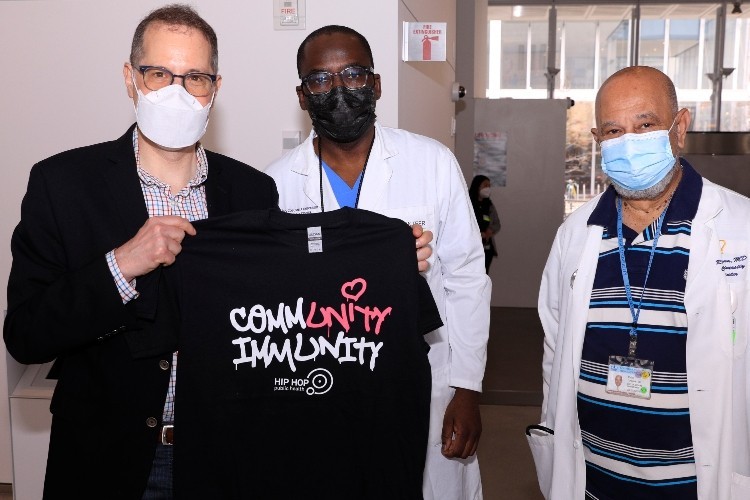 "In the height of the pandemic, there was so much uncertainty and questions to be answered, specifically for the local community. Columbia Neighbors collaborating with the Columbia Wellness Center to help promote the pop-up vaccination site at the Forum was a vital moment that helped to provide the awareness and resources needed to help protect local community members against COVID-19." — Jessica, Communications Officer
---
"Nothing pleases me more than seeing Columbia's A'Lelia Bundles Community Scholars shine and that is certainly the case with Debra Ann Byrd and her highly lauded one-woman show Becoming Othello: A Black Girl's Journey. Her performance made waves with 'limitless charisma' and was even reviewed in the Wall Street Journal as 'riveting.' Way to go, Debra!" — Kelly, Engagement Editor
---
"Through CU Grow, minority-, women- and locally owned construction firms have an opportunity to expand their businesses. Allan Suarez of All Renovation Construction gained an expansive set of tools that have helped his business open doors and build capacity. After being awarded his first Columbia project, Suarez paid it forward by sub-contracting work to other MWL CU Grow alums like Diane Moore from CleanWork Solutions and Muhammad Javed of New JD General Construction Inc." — Bashar, Director of Communications
---
"Columbia's students and researchers do invaluable work understanding the workings of the world, including in our own city and neighborhoods. Some undergraduate students spent their summer exploring environmental determinants of health, wealth, and education in the Bronx, and found consistent patterns around distance from green spaces and proximity to highways. — Maggie, Assistant Director of Communications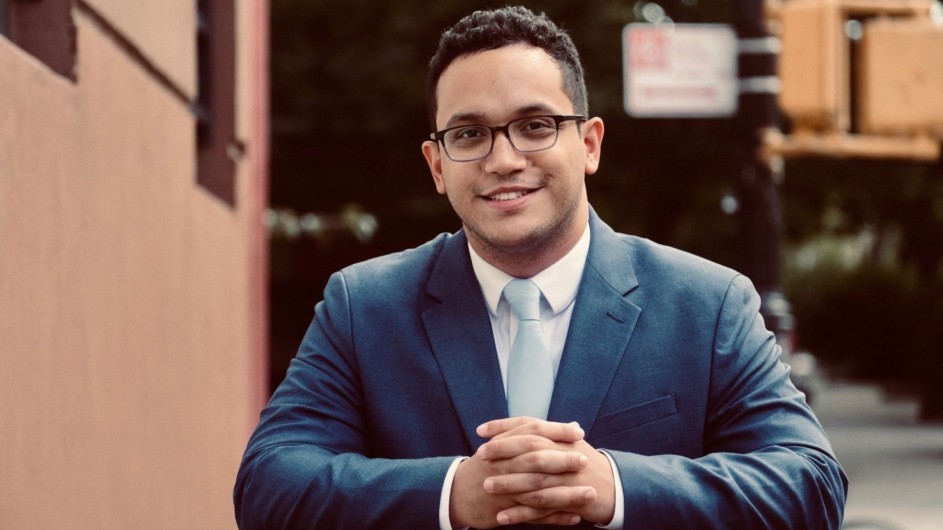 "Watching Shaun Abreu grow up in my neighborhood and rise from attending a local high school and Columbia's Double Discovery Center to representing our community in the New York City Council, still gives me goosebumps and is a true source of pride for me and the Washington Heights community.  Like Shaun, I can relate to his quote, 'that if we look out for opportunities and we're hungry for these opportunities then the things that you imagine can become a reality.'" — Victoria, Associate Vice President, Communications & Community Affairs
---
"Who can honestly say they haven't had at least one moment of being a foodie?! Just the idea of Harlem Restaurant Week makes me hungry, so to know my colleagues share the same food dreams like me was fulfilling as we shared our favorite restaurants from this year's Harlem Restaurant Week." — Jessica, Communications Officer
---
"Reading Harlem native Jacob Serra's (GS'13) success story gave me chills this year as Neighbors profiled veterans in our community making a difference this Veterans Day. I haven't forgotten the words he shared at the end of our profile: 'I also have to quote Junot Diaz: "It's never the changes we want that change everything." This resonates with me because my life has been extreme and untraditional, but everything I've gone through has shaped me into the person I'm becoming.'" — Kelly, Engagement Editor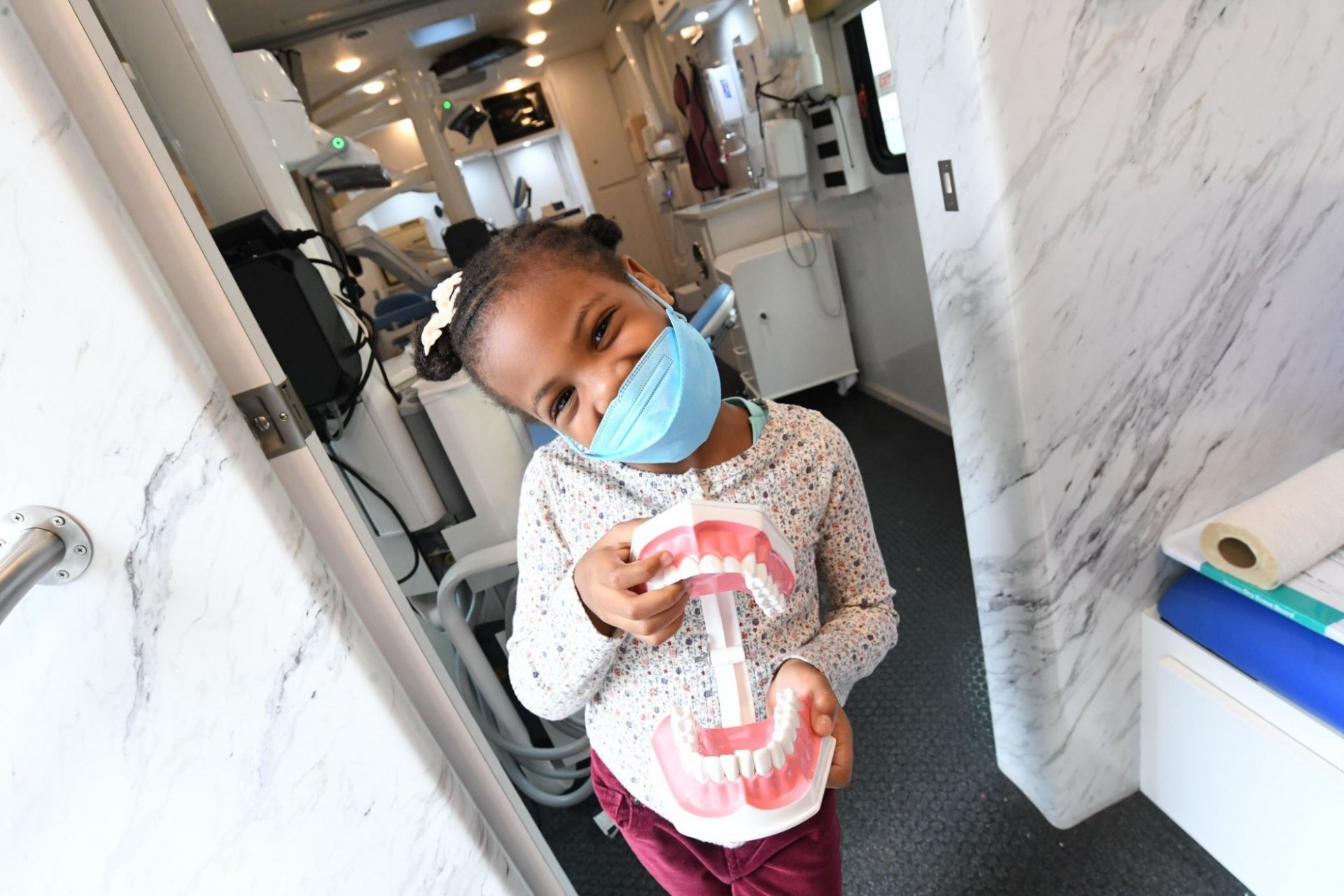 "The recent launch of Columbia's new mobile dental clinic reminded me that in 1969, the Columbia Dental School's community-based program for local elementary school students filled my first cavity.  Knowing that this mobile dental clinic will help children and seniors in our local community obtain important healthcare is a great thing." — Victoria, Associate Vice President, Communications & Community Affairs
---
"Part of being a good neighbor is helping support others in your community, and this guide for getting all stocked up for Thanksgiving uptown gives you all the information you need to do that. There are recommendations for places to pick up decor, ingredients, or even a full meal." — Maggie, Assistant Director of Communications
---
"Since joining Government and Community Affairs, I have been proud to be able to direct their communications efforts. This year, Columbia Community Service celebrates a history of 75 years of giving to Harlem and Morningside Heights and is now focused on supporting organizations that provide food relief, education, and vital social services. Some of my favorite organizations are supported by CCS, including the Harlem Wellness Center and Trinity Community Connection, the latter of which provides a secure place for homeless LGBTQ youth aged 18-24 to stay." — Bashar, Director of Communications
---
What stories made you smile this year? And what work in Morningside Heights, Harlem, Manhattanville, and Washington Heights should we be covering next year? Know you can always reach out to us with story ideas at [email protected].