Sweet Chef Southern Style Bakery Delivers a Slice of Joy in Harlem
The community gem is one of the oldest artisanal bakeries in Harlem.
November 22, 2022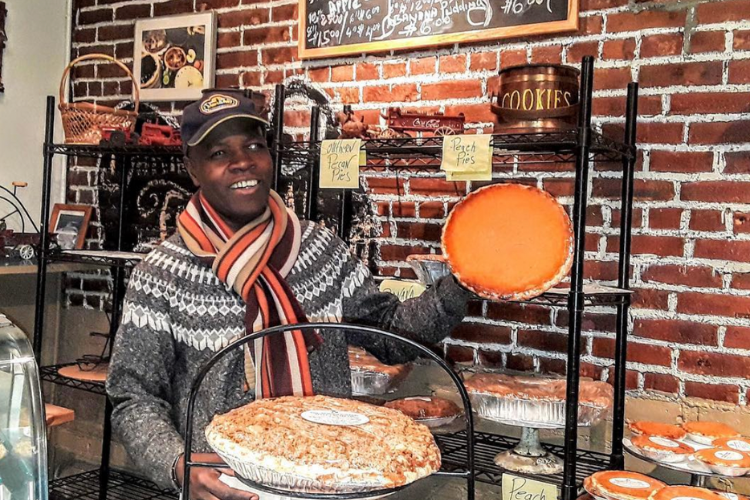 When you walk through the doors of Sweet Chef Southern Style Bakery nestled in the heart of Hamilton Heights, you're greeted with a sense of aromatic nostalgia. The fragrance of freshly baked sweet potato and pecan pies billows throughout the bakery, conjuring confectionery memories of baking homemade holiday treats.
For Sweet Chef owner Amadou Diakite, the community mainstay—that has stood in the neighborhood for nearly three decades—is where his West African roots and reverence for Southern treats intersect; merging the culinary traditions that traveled with him from the shores of Côte d'Ivoire and inspiration pulled from decadent Southern-style desserts.
The bakery is an extension of the legacy of entrepreneurship that runs deep in Diakite's family. His mother and sister owned a restaurant back home where they created traditional West African dishes like FuFu, Pounded Yam, and soups and stews using core ingredients like cassava—which is also known as yuca—yams, and sweet potatoes; mirroring the same culinary elements that Diakite has woven into Sweet Chef's menu.
"The traditional cooking along the Ivory Coast and Southern cuisine are very similar," Diakite told Neighbors. "If you were to go to any African restaurant to dine, their food is comparable to things that you'd see in the South."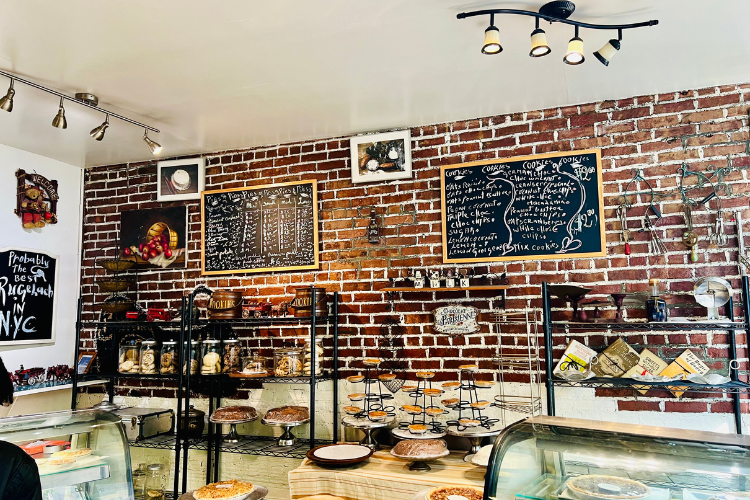 Diakite, who served as an executive chef at Hotel Ivoire, has always had a passion for using cooking as a form of creative expression. After immigrating to New York City in 1987, he worked at a local bakery in Harlem where he learned the ins and outs of operating a business first-hand. He later made the decision to take a leap into entrepreneurship and carve his own slice of Uptown's burgeoning culinary scene.
After perusing his neighborhood, Hamilton Heights, for a storefront that would serve as the backdrop of his entrepreneurial dream, he came across a vacant space at 122 Hamilton Place and decided it would be Sweet Chef's home. When opening his business, Diakite set out on a mission to use his bakery to unite individuals from all walks of life through a sweet indulgence in baked goods.
"I decided to call it Sweet Chef, because when preparing desserts for people they'd almost always immediately mention the sweetness," he shared.
Business ownership has been far from an easy road for Diakite. With the ever-changing community landscape, the residual impact of the pandemic, and rising inflation, he's had to overcome many obstacles.
"It's been a challenge at every level," he said. "Things change every day and you have to be able to adapt. Learning how to adapt in the midst of change is the only way you'll survive." His hustle, grit, and determination has given the bakery staying power.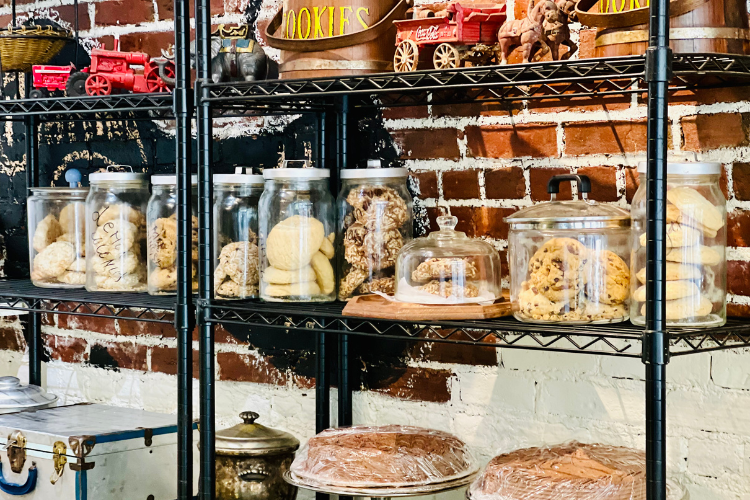 Sweet Chef is one of the oldest artisan businesses in Harlem. The menu intertwines influences from different cultures, boasting an array of flavor-packed flaky-crusted pies, including chocolate pecan, blueberry crumb, sweet potato—which Diakite noted is a customer favorite—sweet bean pie, tart key lime, and creamy coconut custard. He says the items on the menu are reflective of how cooking styles derived from different cultures are interconnected. The bakery also creates Jewish-inspired treats like raspberry, peach, and apricot-infused rugelach; a menu addition that was one of Diakite's innovations when he had downtime during the pandemic.
Beyond the brick-and-mortar location, Sweet Chef has had a presence at street fairs throughout New York City and has wholesale deals to supply local Harlem restaurants with desserts.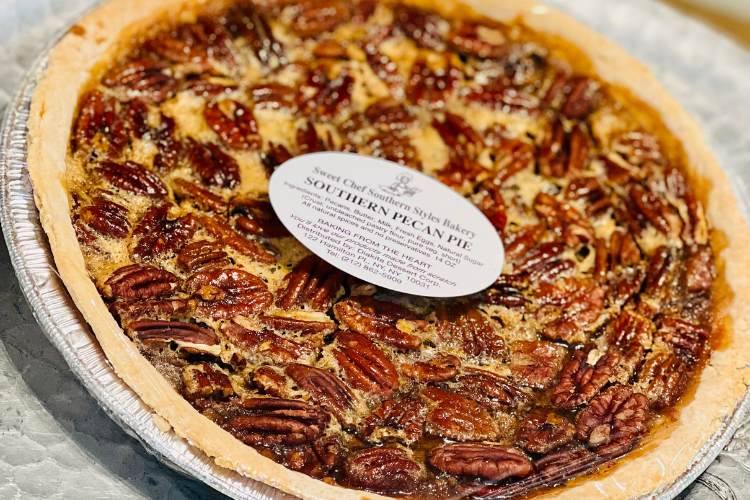 On any given day the line at Sweet Chef trickles out onto the sidewalk with patrons eager to taste the self-proclaimed "best sweet potato pies in Harlem" and share them with their families and friends. It serves as a reminder of why Diakite opened Sweet Chef; to bring a sense of joy to the community.
"I want them to walk away with a slice of sweet potato pie and a very happy face," said Diakite. "Harlem is a beautiful community and the residents here support the local businesses. I get a lot of good vibes from the neighborhood. When I see the delight our patrons get from coming into the space, it makes me full. They give me more than they take."
---
Follow Sweet Chef Southern Style Bakery on Instagram. Check out Neighbors' Shop & Dine Local guide.