East Harlem's Pabade Café & Bakery Dishes French Treats with Latin Flair
Dive into the story behind the beloved East Harlem gem that will be one of the vendors at Manhattanville Community Day on October 22.
October 19, 2022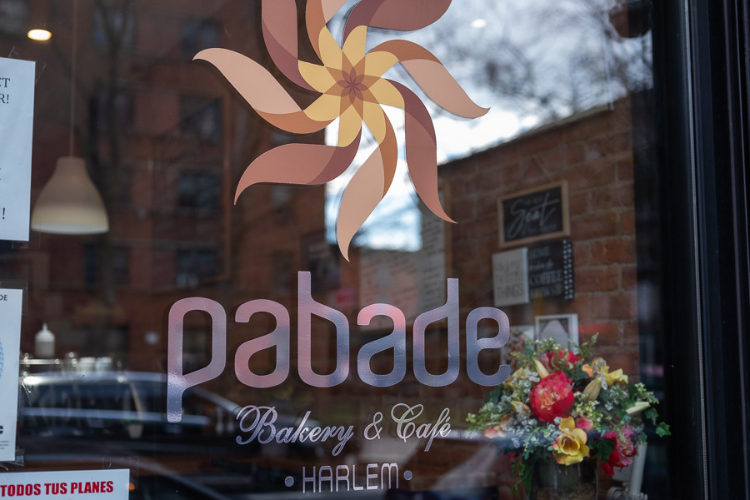 If Dahyanna Carvajal could choose one word to describe the aura of East Harlem's Pabade Cafe and Bakery it would be "community." It's served as the foundation that she and her brothers Yolfer and Danny built their business on and has been a common thread throughout their entrepreneurial journey. From the neighborhood customers in El Barrio who come into the café for a sense of calm to the collective of local programs like the Columbia-Harlem Small Business Development Corporation and New York City's Hot Bread Kitchen incubator initiative that have fueled their business, it's the power of community that has helped the trio thrive.
"In East Harlem, we have customers who feel a part of the family," Dahyanna told Columbia Neighbors. "Some of them come alone and make friends in the store."
The roots of their family-owned bakery started in their beloved aunt Olga's kitchen in the heart of Colombia. Flan was her specialty and Yolfer didn't miss an opportunity to indulge in the traditional treat packed with crème caramel flavor.
"The inspiration was my aunt, my mother's sister," Dahyanna shared. "She used to cook so well. My brother loved her cooking when he was a kid."
It was those memorable experiences in his aunt's kitchen that inspired him to embark on a path in the baking industry. After attending French-Jewish culinary school and working at local bakeries, Yolfer pivoted into entrepreneurship and launched Pabade alongside his sister Dahyanna and his brother Donny.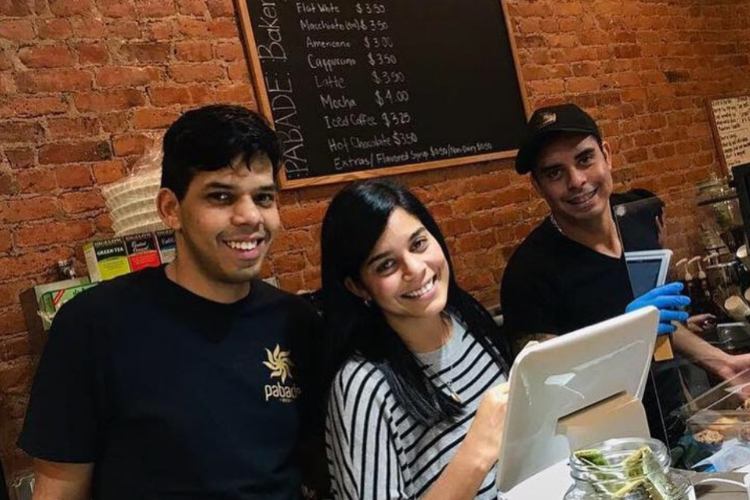 Pabade—which has a moniker that combines the first two letters of the words "pastry, bakery, and dessert"—started as a wholesale bakery in 2016; creating an array of baked goods out of East Harlem's Hot Bread Kitchen. Their journey in entrepreneurship was no easy feat. They went door-to-door bringing samples of their pastries to coffee shops for retail opportunities. Three years later, the sibling trio opened a café on East 110th Street and Lexington Ave.
Merging Venezuelan and Colombian influences with Yolfer's reverence for French pastries, Pabade Cafe and Bakery's menu boasts delectable European-inspired treats that have Latin flavor. Among the most popular menu selections are their golden brown, freshly baked, flaky croissants—some of which are infused with cheese and guava—and their airy, sweet, and creamy tres leches sponge cake.
The collection of treats also includes vegan muffins and flourless cakes, but the menu item they have a special affinity for is their aunt Olga's flan; an ode to the woman who inspired their business.
"The flan is my aunt's recipe and that's very important for us," she shared. "We're very proud of that." Indulging in a Pabade-created treat is a culinary experience that invites you into the traditions of their family's rich culture and history.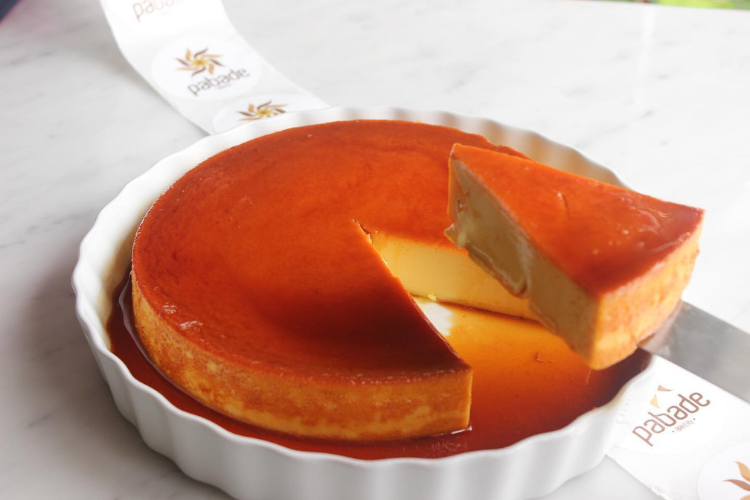 Dahyanna says thanks to the support of programs like the SBDC, they're able to spread awareness about their brand and introduce their innovative baking creations to new customers. They currently supply baked goods for over two dozen cafes. Pabade's treats are stocked across Columbia's dining halls and will be available to try at Manhattanville Community Day on October 22, where the bakery will be a vendor.
At the event this weekend, the trio wants to recreate the sensation of being in their aunt Olga's kitchen and plan to dish up locally-made desserts with a global flair. They want attendees to get a taste of their reimagined vegan options. Dahyanna shared she's excited to stand alongside other locally owned small businesses that are part of Upper Manhattan's entrepreneurial ecosystem at Community Day.
"We started from the bottom and we're growing and it's nice to see other businesses doing the same thing. We need to support each other."
---