Harlem-Born Entrepreneur Jean Chatman's Award-Winning Cakes Are Baked with Tradition
Learn about the inspiration behind the baked goods brand ahead of Manhattanville Community Day on May 20.
May 16, 2023
If there's one thing Harlem native Jean Chatman—the culinary architect behind Uptown's beloved bespoke bakery Chatman J. Cakes—has learned along her entrepreneurial journey, it's mastering the art of reinvention. Chatman's business was born during a period of rediscovery; revisiting her roots and her grandmother's cooking traditions while writing her next chapter after retirement.
"It wasn't something that I planned," she told Columbia Neighbors. "It wasn't even on the radar at the time, but you never forget your past. It's led me to discover a winning combination with what I do now."
Launched in 2013, her business was inspired by nostalgic childhood memories of her grandmother baking sweet Southern-inspired desserts like fruit-filled blueberry pies and buttery golden-brown biscuits. Chatman vividly remembers running around her grandmother's house as a child and being met with the aromas of baked treats billowing from her kitchen. Those definitive experiences are what led her to try her own hand at baking after initially pursuing careers in cosmetology and housing management.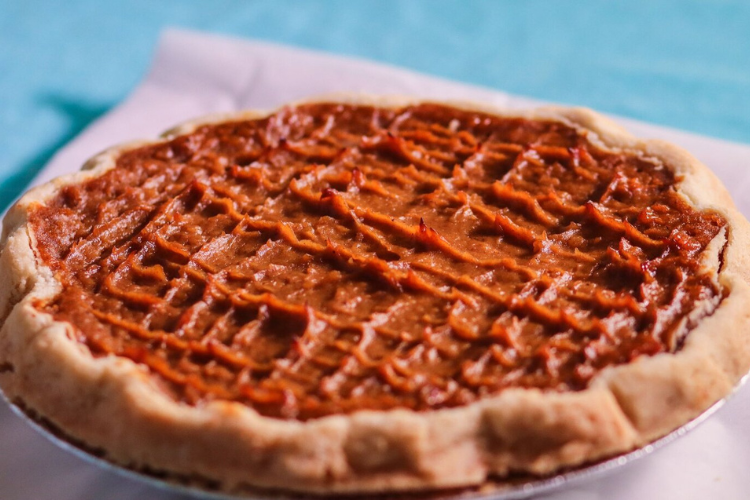 Now, as she navigates the industry, she leans on the spirit and legacy of her family's matriarch to guide her in the kitchen. What started as a side hustle—cooking pies and cakes for locals at senior centers across Harlem—has blossomed into a thriving business.
"I had a relative who was visiting senior centers and he would take my cakes with him and the people were loving them," she shared. "The next thing you know I was in high demand and I had a baking business. I kind of just leaned into it."
With every bite of Chatman's handmade desserts, you're transported to a seat at her grandmother's kitchen table. Beyond the premium locally sourced organic ingredients, the entrepreneur's baked creations are infused with creativity and a transcendent admiration for family tradition.
"A lot of people bake, but it's truly all about being passionate and putting the emphasis on what you do," said Chatman. "When I'm in the kitchen I call on the ancestors who had a love for baking and it just transforms and translates into good products. That's how I operate."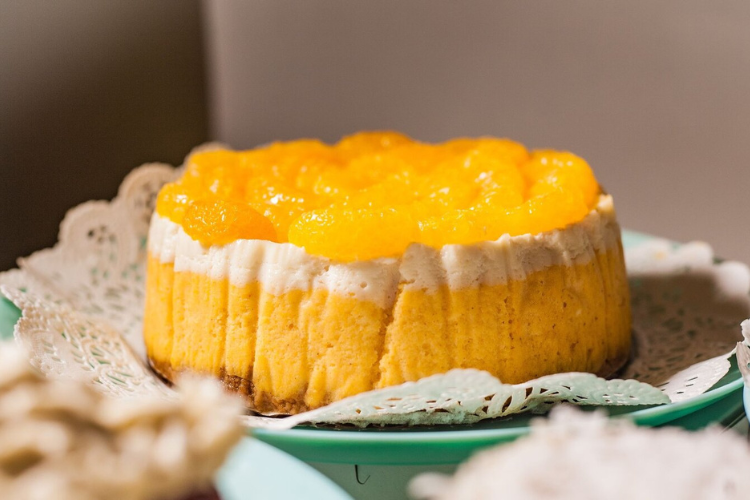 It's that same unmatched and unique combination that has led her products to the counters and shelves at local cafes like The Porch in Sugar Hill and other eateries across Upper Manhattan and Westchester. Chatman J. Cakes has also become a staple at Harlem-based farmer's markets. Among the most buzzed-about items on her confectionary menu are her award-winning fluffy Zucchini bread and sweet potato cheesecake.
Chatman says the defining element of her pies is the crust.
"If you know anything about pie crust, you know there's a difference between machine-made and hand-made," she said. "Everything that I do, I do with my hands. The crust gets the most compliments from my customers. I'm old school, so I want people to feel like it's something their grandmother made."
Her menu also boasts an array of delectable cakes including red velvet with cream cheese icing, coconut, pistachio, and blueberry, apple, and peach pies.
Chatman likens her path in the culinary industry to the baking process; it's a slow rise but the results are worth it.
"Everything I've done as an entrepreneur has been on a shoestring budget," she said. "What I've learned with starting any business, is that having a sense of direction and funding as well as building relationships are the keys to success. I want to show other entrepreneurs what happens when you follow your dreams and heart. Even failure shows you what to watch out for the next time around."
With the support of workshops led by the Columbia-Harlem Small Business Development Center and other community-driven initiatives like Harlem Park to Park, Chatman has been able to sustain and evolve her business. She hopes to expand into other retail locations.
She credits her love for Harlem as a driving force behind Chatman J. Cakes.
"Harlem is special to me because I'm deeply connected to it," said Chatman. "This community has benefited me and my business. I want my customers to feel the passion in my products. I'm looking forward to baking again for Community Day."
---