Get Excited! Here's How to Enjoy Manhattanville Community Day on May 20
Our definitive guide to Manhattanville Community Day, which is back on May 20, rain or shine.
May 12, 2023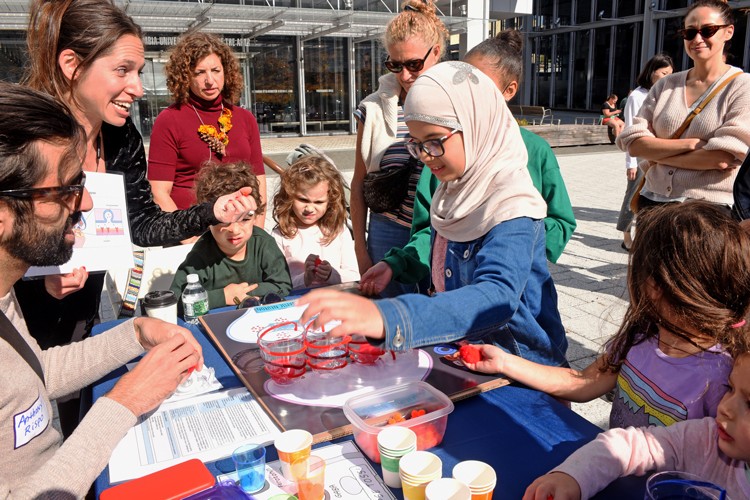 Manhattanville Community Day is back again! On Saturday, May 20, 2023, from 12 to 4 p.m., we'll be celebrating the community on Columbia's Manhattanville campus with everything from Harlem-made film screenings to locally made eats, and so much more. 
Regardless of weather the day-of, the event will continue on—rain or shine! Though there are scheduled outdoor activities, there'll still be plenty of fun indoor programming running all day long. If you'd still like to take part in the outdoor fun, please plan to bring an umbrella!
Who is invited and does it cost anything to attend?
Neighbors from all around Uptown are welcome, but the event is completely free and open to the public. We especially welcome our neighbors in Morningside Heights, West Harlem, and Washington Heights as well as Columbia affiliates to partake in this day of celebration. Though all events are free, some may require registration ahead of time due to supply or space limits.
So… how do I get to Community Day? 
First, head to 125th St. and Broadway which serves as a good starting point on the Manhattanville campus. Take a look at the map below, which will help you find key Community Day locations.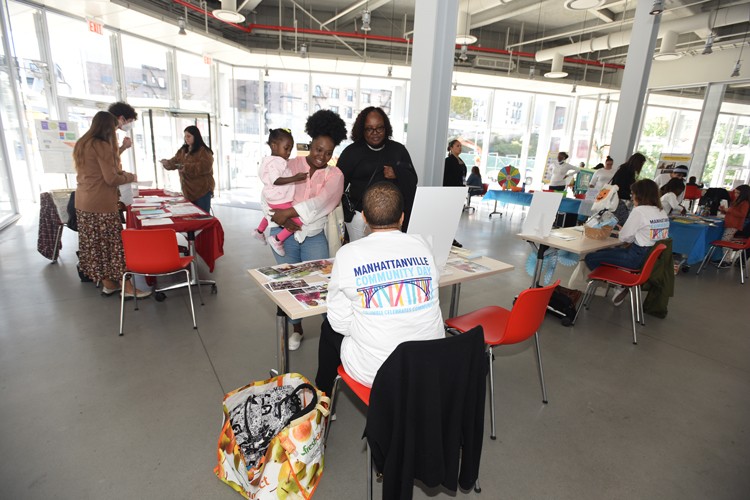 You can head  into The Forum where a team of friendly volunteers will be waiting to help you around the campus and lead you to the lobby where tables will be set up with university and neighborhood vendors. From blood pressure screenings to bike repairs to a live performance from Every Voice Choir—there'll be a plethora of activities awaiting you—even just in The Forum's lobby!
Do I need to bring anything?
Bring yourself, your friends, and your family! Also suggested: An umbrella, in case of rain, to aid transit between buildings.
What will there be to do and where do I find activities?
There'll be plenty to do for visitors of all ages on Community Day.
Immerse yourself in the arts through Lenfest Kids film screenings and art workshops with the Wallach Art Gallery. Indulge in Uptown cuisine from flavorful food samples from Columbia-Harlem Small Business Development Center vendors. Explore the workings of the brain with the family during Saturday Science, learn about employment opportunities on campus, and even more.
We've compiled a few highlights below, but make sure to check out our event listing to see the full slate of activities for the day. 
Harlem International Film Festival 
Calling all film lovers! In collaboration with the Zuckerman Institute, the Harlem International Film Festival will be on-campus at The Forum screening short and feature-length films by local and global filmmakers as part of its 10-day annual celebration. 
Screenings will begin at noon and you may register on Eventbrite or when you arrive at The Forum. Read more about the films below:
All people are welcome depending on capacity, but the content shown at The Harlem International Film Festival is catered towards adult audiences. 
Activities for Kids
If you're looking for family-friendly films, make sure to check out the Lenfest Center for the Arts' Community Day Double Feature, which will be showing "The Phantom Tollbooth" and "The Karate Kid" on Community Day. Register for Lenfest Kids screenings here.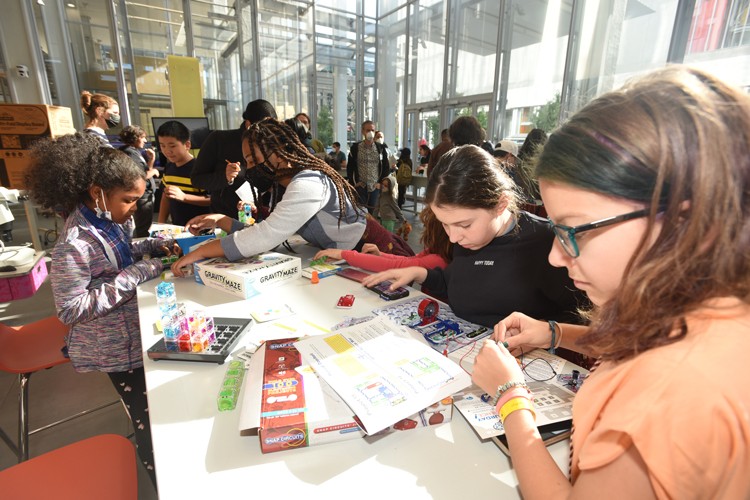 For family and kids who are science-enthusiasts, the Zuckerman Institute's Education Lab is inviting families and community groups to explore the workings of the brain through hands-on activities and unique scientific resources–including the opportunity to see the Lab's cute pet octopus! Register for Saturday Science here. 
The Education Lab will also be holding free readings of children's neuroscience books in collaboration with the New York Public Library. Other fun science-related activities will also be available at BioBus—the roving science education lab–that will be parked right outside of Jerome L. Greene on 129th Street. 
Restaurant Crawl and Free Samples from Columbia-Harlem Small Business Development Center Clients 
Food sampling is wildly popular on Community Day—and for good reason. Whether you're a foodie looking to satisfy your craving for Uptown cuisine, or if you just want to be a part of supporting local businesses, there are plenty of vendors that are serving up their best dishes for visitors.
For our Restaurant Crawl, you can taste fare from the nearby legend, Dinosaur BBQ, the campus' beloved café, Dear Mama, and the stalls of Manhattanville Market. (See schedule here)
If you're hoping to support clients of the Columbia-Harlem Small Business Development Center, stop by Columbia Business School for some free samples from the following vendors, while listening to the sweet beats of DJ Stormin' Norman: 
Manhattanville Campus Map
Wondering about how you'll get around on the day-of? Here's a handy map of Columbia's Manhattanville campus: