A Conversation with West Harlem Development Corporation Executive Director Zead Ramadan
Ramadan discussed his journey in the community impact space and the mission behind the WHDC.
December 07, 2022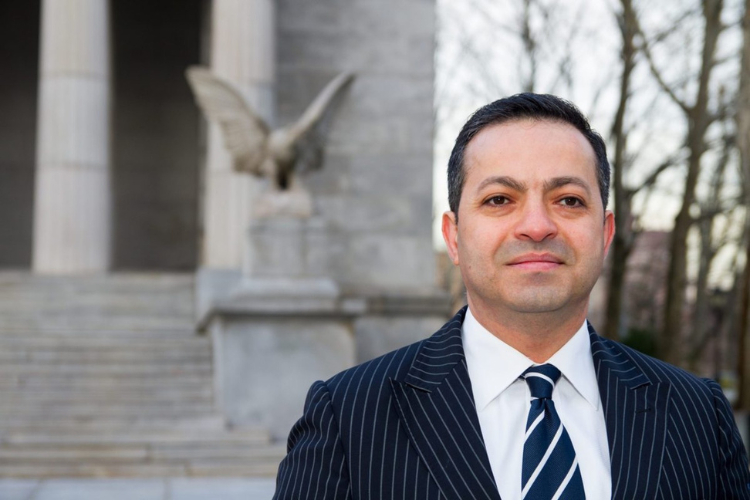 Uptown social impact leader Zead Ramadan's path reflects the power of community; it's been a common thread in every chapter of his journey. From his early beginnings coming of age in the heart of Washington Heights, where he fostered friendships with neighborhood kids from Dyckman who helped him acclimate to the Big Apple's bustling atmosphere after his family immigrated from Kuwait, to the collaborative community-driven initiatives he's led throughout his career to drive economic and social change in Upper Manhattan, Ramadan has experienced the significance of collective impact.
His unwavering passion for advocacy and dedication to improving the community that he credits for shaping him into the changemaker he is today, led him to the helm of the West Harlem Development Corporation; a nonprofit that strives to economically empower the West Harlem community.
Columbia Neighbors recently spoke with Ramadan about how his upbringing influenced his path in the community impact space, the mission and vision behind the WHDC, how Columbia works with the WHDC, and the advice he has for budding leaders looking to uplift their communities through civic engagement.
What was your upbringing like and how would you say it influenced your path?
I'm an immigrant of refugee parents. They had eight children and came across the world from Kuwait to New York and we ended up in Northern Manhattan. My father had to work three jobs to take care of us. Though my parents were illiterate, they were extremely wise and they made sure to inject all sorts of morals and values into our upbringing. Our community was predominantly Black and Latino and my neighborhood friends helped me learn English. My siblings and I learned Spanish too. We still had our culture, our Arabic knowledge, language, values, and religion nonetheless. That intercultural infusion into our upbringing, the immigrant story, and the importance of hard work are the things that formed me.
What inspired you to chart a path in the community impact space?
I always loved history and I became a political science major. I interned at the United Nations. I really wanted to help people in need in my community. That's where I always ended up. For the past 20 years, I've been in the nonprofit world. I dedicated most of my adult life to trying to develop ways to make our Northern Manhattan community better.
What led you to the West Harlem Development Corporation?
I was on the Upper Manhattan Empowerment Zone board and I was the chair of the community board. In my role as chair of Community Board 12, I had a 35,000-foot view of the district. I looked at everything, including human services, the environment, public safety, health, economic development, parks, and culture. You looked at everything that the community needed as a whole. At UMEZ, I had a view of all of Upper Manhattan.
In 2013, the WHDC was reorganizing its board of directors. Judge Milton Tingling and I were invited onto the board at the same time. I brought my perspective on how to assess the needs of a district and assessing the needs of West Harlem as a whole through my work with UMEZ.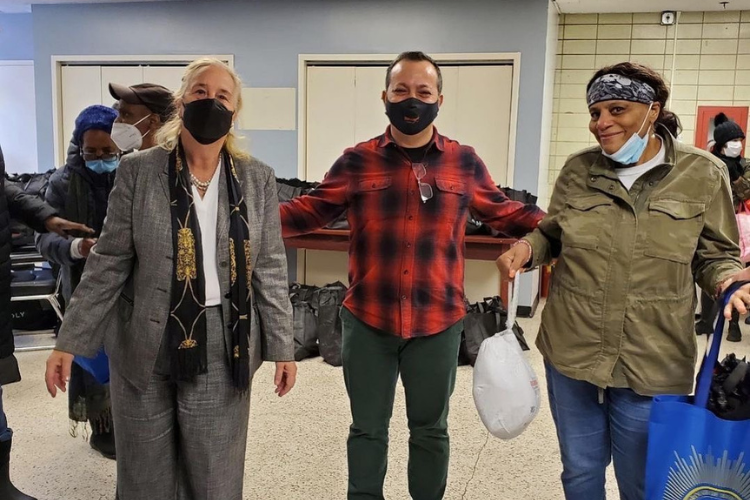 Can you talk about the importance of economic empowerment and how it can be used to uplift communities?
It's everything. Creating opportunities for generational wealth changes the equation. Upper Manhattan is a working-class community. People are working from check to check and trying to pay their rent and bills. We have to think about how we can empower them through ownership. How can we get them to own their own apartments? How can we ensure they're financially and economically able to choose where they pursue their higher education? Ensuring that people in this community have the same opportunities other people do in different communities is vital.
Through our work, I've brought the disparities to the attention of city agencies. Don't treat us any different, treat us the same. If you treat our community differently and give us anything less than you give other communities, that's a reflection of your perspective of who we are. I've always advocated for trying to get equity. I was the chair of the Malcolm X & Dr. Betty Shabazz Memorial and Educational Center. Malcolm X always spoke about equity vs. equality. Economic development and the creation of opportunities are essential. One of the ways the WHDC is addressing this is by creating programming that takes the financial pressures off families.
Ensuring that people in this community have the same opportunities other people do in different communities is vital.
Can you talk about the power of collaboration and why it's needed to evoke transformative change?
You can't get anything done without collaboration, period. I've always used the power of collaboration to accomplish efforts through my nonprofit work in Northern Manhattan. With collaboration, you're most powerful as a community. You can create the most impactful change. If you don't have a similar vision then the fact that one hand won't be in that circle will slow things down and it can be an impediment to quick progress.
We collaborated with MASC Hospitality to bring the Uptown Night Market to West Harlem. It required conversations with community stakeholders and it required Community Board 9's support. I wanted something for the community, by the community. Something that focuses on us. For us to have. For us to enjoy. That collaboration created something magical.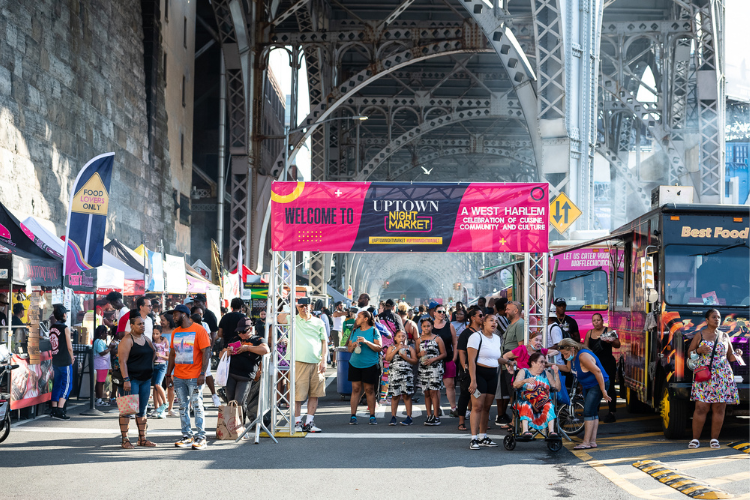 How would you describe how Columbia works with the WHDC?
We have a great relationship. Columbia contributes finances per its Community Benefits Agreement to the West Harlem Development Corporation for management of the funds and redistribution. Our board of directors creates ideas and policies on ways to support the community, and our staff executes those policies as efficiently as possible to ensure the vision to benefit the community becomes a reality. Due to the CBA, Columbia provides funds to WHDC to ensure its vision to benefit and support the community becomes a reality. The efforts have a significant impact on the community and it will be that way for generations to come. This money is being utilized to uplift the community in every sector possible.
Our focus is to make sure the money we get from Columbia has the most tremendous impact it could possibly have on youth, education, economic development, nonprofit agencies, and the arts, like the West Harlem Arts Alliance. When we partner together and collaborate, the chances of us being effective in planting the seeds to grow beauty around Manhattanville in a variety of different ways—socially, economically, mentally, and prospectively—are greater.
Can you highlight some of the impactful programs being led by the WHDC?
This year, we have created a community-based grant where we doled out $1.8 million to 100 different nonprofit organizations that serve West Harlem constituents. That's impactful. From women's programs, youth programs, art programs, educational programs, senior programs, economic development, and social service, we're trying to create this ring of support around CB9 and West Harlem.
We also focus on youth empowerment. We recently helped the Riverside Hawks organize a trip to the National Museum of African American History and Culture in Washington, D.C. We have after-school programs to ensure there is access to academic support. We offer summer programming for youth. We focus on organizing conscientious cultural trips where youth can learn about themselves. We want to ensure it's educational, nourishing, and empowers them.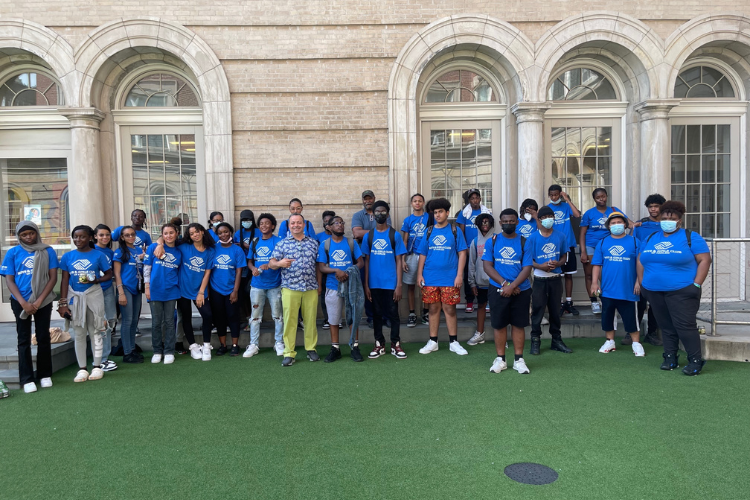 If you could provide one book recommendation to a young person who is looking to drive change at a grassroots level, what would it be and why?
Team of Rivals: The Political Genius of Abraham Lincoln by Doris Kearns Goodwin. Lincoln lost several elections and it goes through his life and talks about never giving up. He believed in helping, doing the right thing and he worked hard through politics. When he won, he enlisted the people who he ran against to be part of his administration. He needed them to serve the people. That showed me collaboration.
There is no better example in a person's life in leadership who used his rivals and made them his best friends to serve. Never turn your back on opportunities to collaborate. I think that Team of Rivals is one of the greatest examples of that and it is a really important story about a great man in our history. It's important for kids to understand that those possibilities exist.
---
Learn more about the West Harlem Development Corporation by visiting its website.