Uptown in Bloom: 5 Gardens to Visit in Upper Manhattan This Spring
Experience the beauty of Uptown in full bloom at these local gardens.
April 11, 2023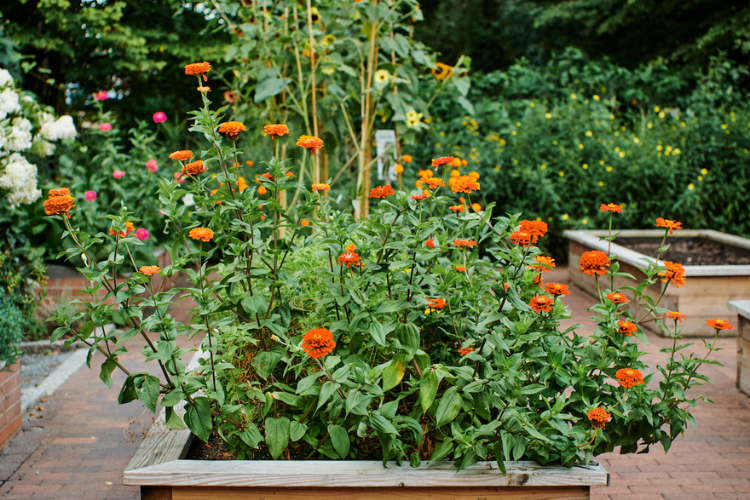 In a bustling metropolis like New York City, it may seem like green spaces are few and far between. However, the concrete jungle harbors hundreds of majestic community gardens tucked away in neighborhoods across the five boroughs. From daffodils to daisies, spring is the peak season for indulging in the beauty of nature.
For National Garden Month, we've curated a list of green oases in Harlem and Washington Heights where you can experience the beauty of Uptown in full bloom. These botanical escapes are rooted in community and planted with love.
Friendship Garden, Hamilton Heights
499 W 150th St.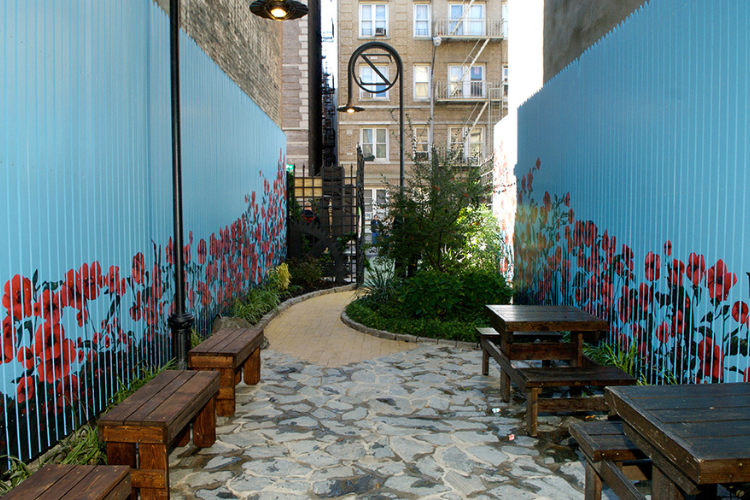 Tucked away between two buildings in Hamilton Heights, the Friendship Garden is one of Upper Manhattan's hidden gems. Though it's barely 1,500-square-feet, upon stepping into the 41-year-old garden—which was sponsored by the hit Broadway show Wicked as part of its Green for Good campaign—you're instantly transported to the Land of Oz. The enchanted green space encompasses a mosaic yellow brick path, Oz-themed gates and lampposts, and a colorfully rich mural that depicts the sprawling poppy fields featured in the musical. When it comes to the greenery, the garden is outlined with pastel-colored hydrangeas, vibrant hostas, and refreshing lilies with trumpet-shaped petals. It's the perfect outdoor escape for a spring afternoon. 
Jenny's Garden—Riverside Valley Community Garden, West Harlem
138th St. and Twelfth Ave.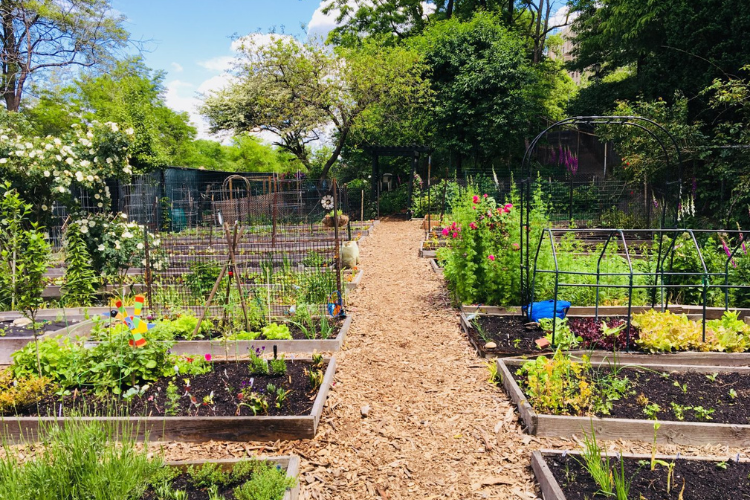 Nestled within Riverside Park and named after trailblazing community activist Jenny Benitez, Jenny's Garden serves as a physical representation of her unwavering dedication to sowing and pouring into the West Harlem community. The space—which is one of the largest community gardens in New York City and has been in existence since the 1970s—was derived from her commitment to revitalizing and beautifying a decrepit stretch of Riverside Park and cultivating a place that she believed her neighborhood deserved. The outdoor oasis is lined with an assemblage of beautiful blooming flowers including radiant roses, colorful crocuses, and sunflowers.
Jenny's Garden has served as the launch pad for collective impact that grows far beyond its fences. The vibrant vegetables and fresh fruit that sprout from the garden are donated to soup kitchens combatting hunger locally. The garden—which has been tended to by her family over the years—is also stewarded by local volunteers who have a shared passion for using agriculture as a vessel for empowering West Harlem.
Morris-Jumel Community Garden, Washington Heights
457 W 162nd St.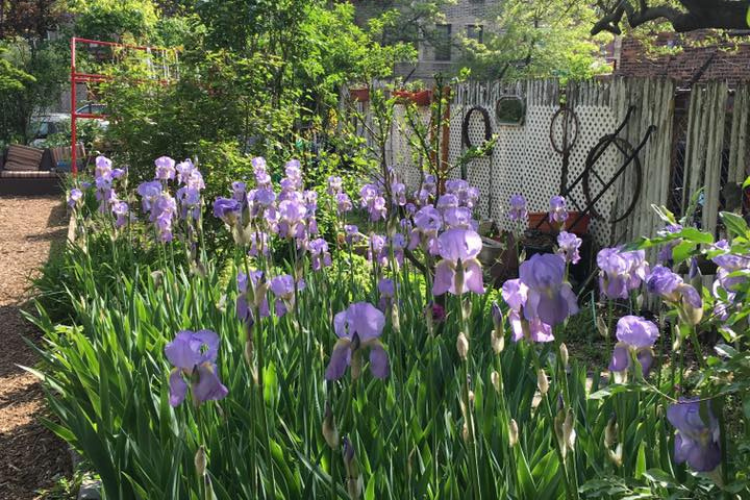 The Mount Morris-Jumel Community Garden was created upon land that harbors a lesser-known part of Uptown history. The garden was once home to the original 18th-century vegetable gardens of the Morris Jumel Mansion—Manhattan's oldest surviving residence—that was constructed 258 years ago. When taking a walk through the garden, you'll find purple-colored crocus flowers, Gloriosa lilies, and mesmerizing butterflies fluttering by. The outdoor space also doubles as a feral cat colony. If you're a history buff with a green thumb, make sure to add this garden to your spring bucket list. 
Harlem Rose Garden, East Harlem
6 E 129th St.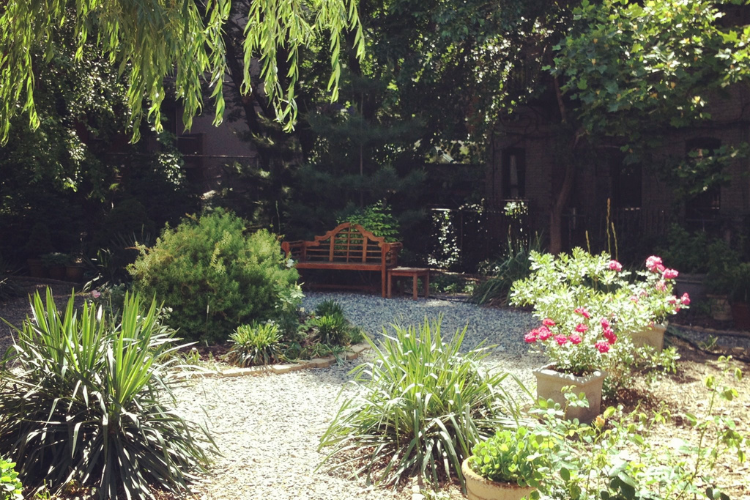 The Harlem Rose Garden is a breathtaking urban oasis that serves as a local gathering space. Founded by late activist Carolyn Schaefer and nurtured by local neighbors, the blossoming garden was created to foster and celebrate community. On any given weekend afternoon, you can take in the sights and smells of beautifully arranged exotic flowers while listening to the sounds of live music from local artists. When strolling through the garden you'll come across seasonal florae like daffodils, peonies, hibiscus flowers, zinnias, and of course, in honor of its namesake, an assortment of roses.
Riley-Levin Children's Garden, Inwood
3703 10th Ave.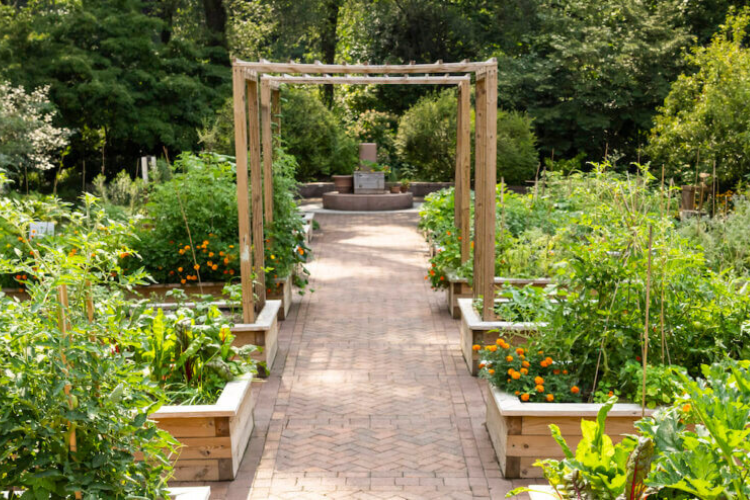 Located inside Sherman Creek Park, Riley-Levin Children's Garden is one of the most scenic green spaces that Uptown has to offer. It's a place where bountiful peach trees, strawberry shrubs, and blueberry bushes thrive. The garden, which is named after Barbara Riley and Gerald Levin, is used to teach local youth about the different facets of urban agriculture through community-led programs. Youngsters can plant their own produce, flowers, and herbs while learning about the importance green spaces have within New York City's landscape.