Meet the 10th Cohort of A'Lelia Bundles Community Scholars
The 10th cohort of Bundles Scholars includes two artists, a poet and memoirist, an educator, and an advocate.
October 25, 2022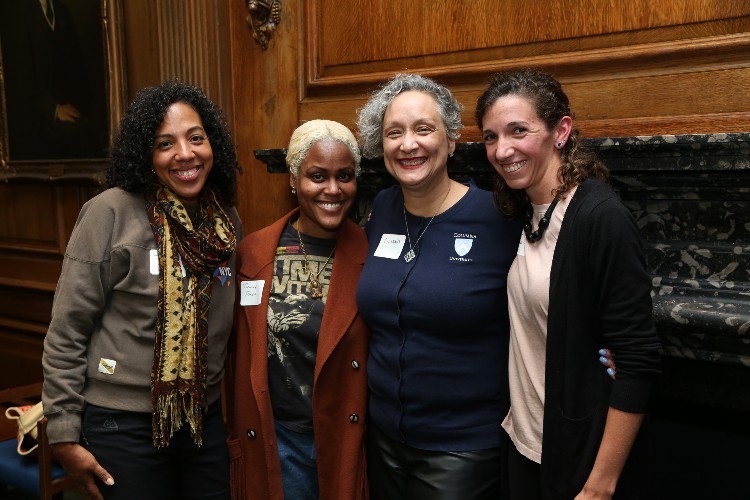 More about the Bundles Scholars
For the 10th year in a row, Columbia welcomed a new class of A'Lelia Bundles Community Scholars to the university community. This year, the group includes an advocate working on tech solutions for individuals with disabilities, an artist and screenwriter telling the stories of our uptown communities, a poet and memoirist turning her work into a multimedia project, an educator finding ways to engage students with technology developments, and an artist whose work incorporates both food and social justice.
Bundles Scholars join the university for a three-year period that gives them the resources to expand their research, realize a project, and increase their knowledge through access to Columbia's libraries, course auditing, and building a community with passionate individuals working on a wide variety of projects. The scholars, chosen through a competitive application process, all hail from Upper Manhattan.
This year's new scholars are:
Jillian Louallen, a Bronxite and advocate for individuals and families from New York City, founded the organization INCLUSIVE in 2018, after years of witnessing the overlooked grievances of individuals with intellectual and/or developmental disabilities (I/DDs) and their families. An idealist who believes she can change the world, Louallen will use the three years as a Bundles Scholar to further develop INCLUSIVE, including using technology to help find solutions for individuals with I/DDs.
---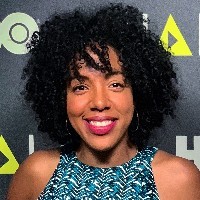 Patricia Marte, also known as artist Patty Dukes, is an Afro-Dominican and Puerto Rican Hip-Hop artist, producer, and screenwriter based in Washington Heights. A former artist in residence at Carnegie Hall, Marte also previously worked as a teaching artist and community engagement specialist for various art centers and non-profits like The Public Theater, Manhattan Theater Club, and Dreamyard. Marte is currently the Communications Manager for Firelight Media and Firelight Films. As a Bundles Scholar, Marte will using her passion for art to preserve the distinct culture of uptown communities. This will take the form of telling stories and developing songs to amplify immigrant voices, especially those of Caribbean immigrants and communities.
---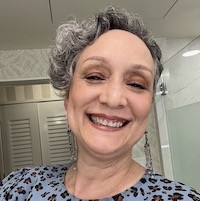 Glenna Meeks, a Harlem resident who originally hails from Louisville, Kentucky, is a memoirist who writes poetry, creates digital art, and makes films. Meeks has been published in the London Reader, TAUNT and the upcoming Sarabande Spring 2023 publication of the book Anthology of Louisville Poets. As a Bundles Scholar, she will be creating a multimedia representation of her memoir and storytelling projects.
---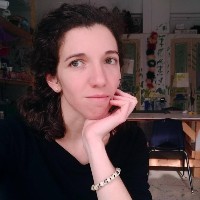 Abby Oulton is a learning and co-design facilitator with 10 years experience in education. Oulton works with the Agile Learning Centers Network and Grow Dialogue, where she mentors new facilitators, designs trainings, and manages coherence-building narrative projects. As an educator, Oulton committed to supporting young people as they shape their lives and figure out what it means to collaborate with others as a member of a learning community. With her time as a Bundles Scholar, Oulton will develop a series of print and digital guides that make research on the design and social impacts of common technologies more accessible to young people.
---
Tiffany Parkes is multidisciplinary artist who focuses on art, food and beverage, education, and social justice. In 2017, Parkes formed Pienanny, a moniker (and infinite entendre) that sits at the intersection of feminism, art, and Black cuisine. Pienanny focuses on fusing African, Caribbean, and European elements that reflect the global Black culinary experience. Through Pienanny, Parkes using pies and tarts as mediums for artistic expression and storytelling. As a Bundles Scholar, Parkes will create installations of multi-sensory experiences centered around food, film, mixed media art, and educational conversation known as A Seat Above the Table.