Hip Hop Public Health Releases H.Y.P.E. Breakin' It Down Volume 2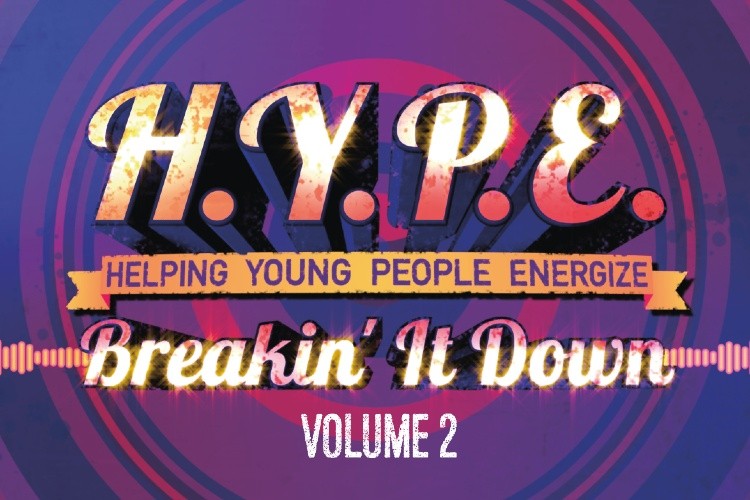 Hip Hop Public Health (HHPH), the internationally recognized nonprofit that creates innovative, multimedia public health and education resources to improve health literacy, inspire behavior change, and promote health equity, announced on August 11, 2021, the release of H.Y.P.E. Breakin' it Down Vol. 2. The collection of 30, two-minute videos or "breaks" encourages physical literacy with easy and fun hip hop dance moves.
The announcement was made in conjunction with the 48th anniversary of the birth of hip hop music. "On this day, 48 years ago in the Bronx, DJ Kool Herc's Back To School Jam spawned the culture that we now know as hip hop," said Lori Rose Benson, a noted authority on childhood physical education and Executive Director and CEO of Hip Hop Public Health. "Music is the ultimate human connector, transcending generations, ethnicity, and background–and Hip Hop as a culture and as a musical art form lends itself perfectly to encouraging people to move. Through this series, we are developing physical literacy through hip hop dance. Whether you are in school, learning remotely, in limited space settings, need an office or Zoom break, or just looking to get energized with your family in the living room, there's a H.Y.P.E. Break for you–and Hip Hop Public Health is committed to utilizing our creative and scientific resources to motivate and encourage fitness goals for everyone."
H.Y.P.E. Breakin' It Down: Volume 2 series features innovative, fun physical activity "breaks" to energize, invigorate, focus, and motivate. The music is both contemporary and original, featuring the HHPH World Beats soundtrack composed and produced by multiplatinum producer, Q. Worthy. The easy-to-follow choreography, presented by the dynamic Marc Santa Maria, Yxia Olivares, and Jamie Drye, literally breaks down hip hop dance moves, step-by-step, while demonstrating inclusive, seated modifications, and varying levels of intensity designed to support health-related fitness and fundamental movement skills. The moves demonstrated in the videos can be carried out as transitional activities between long periods of sitting, as individual workouts, or pieced together for longer workouts and even a 60-minute dance party for people of all ages.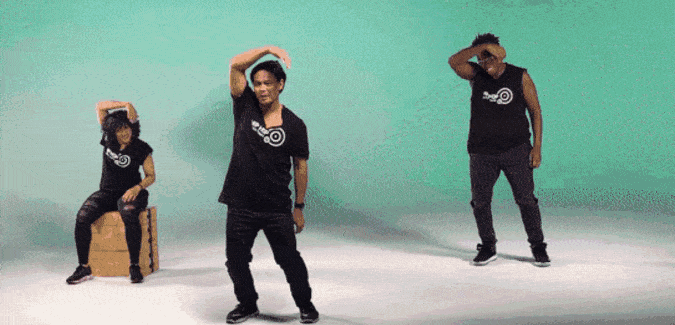 Since its original debut in February 2018, the H.Y.P.E. "the Breaks" series has inspired millions of young people across the globe to get moving with popular dance moves to original HHPH hip hop music. "Hip hop represents individual expression and also has references that we can all relate to as a society," Benson said. "Our H.Y.P.E. the Breaks series is therefore intended to be adaptable and accessible–young people can take it and make it their own and add their own flavor, while creating a love of movement now and for a lifetime!"
Dr. Olajide Williams, founder of Hip Hop Public Health, professor of Neurology at Columbia University, and chief of staff of the Department of Neurology at NewYork-Presbyterian/Columbia University Irving Medical Center added, "We are inspired daily by the transformative power of this art form that, when backed by science, has the power to change behavior and empower communities–especially young people–to take control of their health. Our H.Y.P.E. the Breaks series is an homage to our mission to address childhood obesity and encourage exercise and physical fitness among young people around the world. And with the COVID-19 pandemic still requiring many young people to stay at home, it is vital that they have a creative and fun outlet to stay physically and mentally fit."
H.Y.P.E. Breakin' It Down Volume 2 is available free of charge and can be easily downloaded from the HHPH website.