A Conversation with Harlem School of the Arts President James C. Horton
Horton spoke about HSA's legacy and what's on the horizon as the organization gears up for its 60th anniversary.
September 20, 2023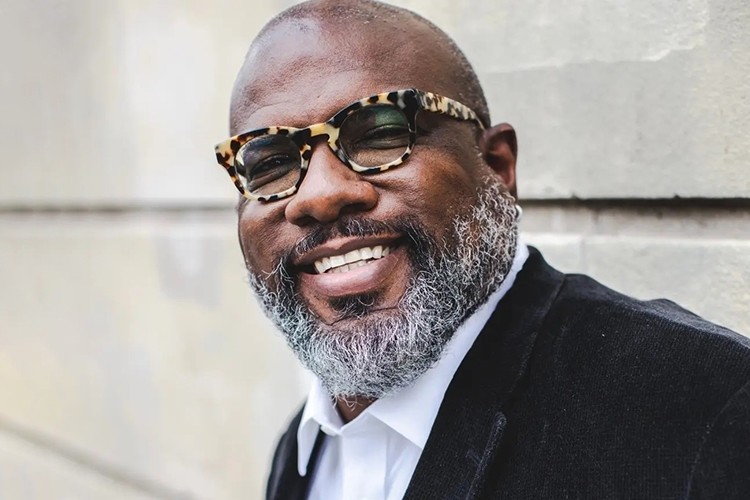 When globally celebrated soprano Dorothy Maynor founded the Harlem School of the Arts 59 years ago, she envisioned cultivating a community-driven safe space for creative expression and innovation Uptown. As the nation was in the midst of the Civil Rights era and the local community grappled with poverty and disinvestment, she wanted youth to discover a sense of freedom through the arts and show them that their center-stage dreams could be nurtured locally.
"What I dream of is changing the image held by the children," she shared in an interview. "We've made them believe everything beautiful is outside the community. We would like them to make beauty in our community."
What started as a program in the basement of the St. James Presbyterian Church—offering dance, drama, and music classes for low-income youth—has grown to become a community pillar with a roster of alumni who have gone on to shape and influence their respective fields.
Nearly six decades after its creation, HSA's seventh president, Chicago native James C. Horton, is carrying the legacy of Maynor's mission—to uplift the beauty of Harlem through the arts—while ushering the beloved institution into a new era. Columbia Neighbors spoke with Horton about the importance of representation in the arts, ensuring arts education is accessible, his affinity for Harlem, and what's on the horizon for HSA—a Columbia Community Service grantee—as it prepares for its 60th anniversary next year.
What inspired you to chart a path in the arts?
I played football throughout my entire life and knew for a fact I was going to the NFL. I broke my ankle and I found theater. It's something I stumbled across, but it really brought me back to life in college. After performing a monologue during one of my classes, receiving positive feedback made me realize my potential in areas outside of sports. It opened up a whole world of possibilities for me. Eventually, it brought me to New York City and led me down this road of teaching art to young people.
After teaching for a while, you get into the administrative work. I became an administrator and then started doing leadership development work at a national service organization. I then started to get opportunities to lead departments at major cultural institutions in New York City. It feels good to wake up, go to work in my community, and lead work for my community. This is a labor of love. To teach art and provide opportunities for communities to engage in art-making is really important. Collectively, art has been instrumental in my personal and professional development. 
When was the first time you saw yourself represented within the arts?
I've always felt represented in the arts space. One of my mother's best friends was Nina Smoot Cain. She was a muralist who did work all over Chicago. She used to bring me to her studio and talk about the importance of art and representation in the community. My mother was a huge art appreciator. My father was a percussionist and a visual artist. My grandmother used to buy the artwork I made as a child because she wanted me to value art. She had the pieces framed. Most of the music I listened to growing up was created by Black and brown artists in Chicago. When it came to films, I gravitated toward art created by people who looked like me. I grew up appreciating the arts and saw representation within my family and my community. The opportunities to create have always been there. I want to make sure it is there for everyone else.
What are your thoughts on the current state of representation in arts leadership?
When I think of people who lead cultural institutions, that's where I saw the lack of representation growing up. Who were the leaders of the museums? Who were the leaders of the art schools in higher education? That's where we weren't seen all the time. We were the ones in the community doing the work, but we weren't the ones who were writing policy, leading these cultural institutions, and making large-scale decisions in terms of what is up on exhibition at the art museums and galleries and what is played on these major stages. That's where I would love to change the landscape. I want to show youth they can create, but also influence and curate as well.
Arts programs are often the first to be eliminated due to budget cuts. How is Harlem School of the Arts filling the gap when it comes to making arts education accessible?
The arts are quintessential to human development. They are the place where people can go to express themselves, to find themselves, to connect with others. To take that away from young people because they don't necessarily see the connection of applied learning is a disservice to the traditional common core academic process. What the Harlem School of the Arts has been able to do through its on-site programming is to bring those applied lessons through music, graphic design, web design, digital music production, dance, also theater.
Through our outreach and pathways program, we work with public schools, the Department of Education, and both charter and private schools to provide teaching artists so that we can not necessarily circumvent the system, but be additive to a young person's educational experience. We're taking a holistic approach to ensuring art is accessible within schools.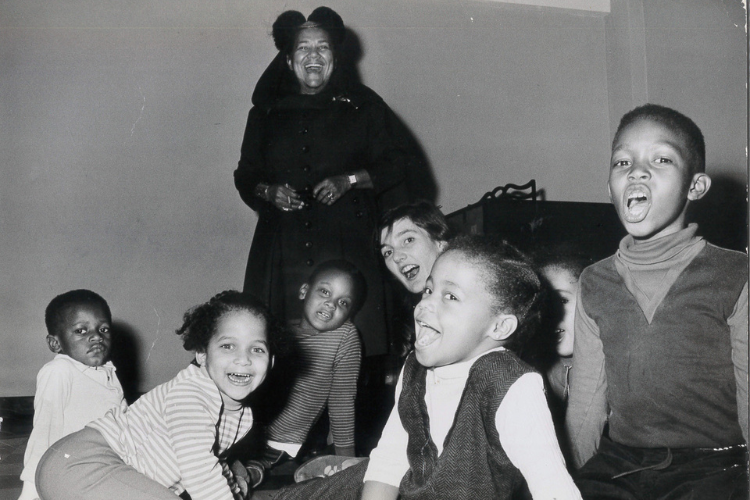 Can you talk about the importance of having institutions like HSA in communities like Harlem specifically?
When you look at any thriving community, art is quintessential. Museums, education centers, hospitals, and financial institutions—those are essential to a thriving community. Having a space like the Harlem School of the Arts is absolutely critical to the lifeblood of Harlem. It carries on the legacy of the renaissance and all of those great artists who came before us. It is what also keeps a community vibrant. Our founder Dorothy Maynor would say HSA isn't only a place to make art, it's a place for conversations to happen.
This is a place where we can come and have community discourse. Oftentimes, we'll invite Community Boards over to have their meetings here if they're not being held virtually. We host book talks here. We'll invite DOE folks here to do workshops. This space is not only an arts center, it technically serves as a community center as well. The more that we can lead these community-driven efforts the more that we can wrap our arms around the neighborhood. As we think about the gentrification of communities of color, the more we can have institutions that are founded by people of color, led by people of color, and center the diasporic experiences of those people, helps keep the community alive.
"Having a space like the Harlem School of the Arts is absolutely critical to the lifeblood of Harlem. It carries on the legacy of the renaissance and all of those great artists who came before us."

 
As HSA's milestone 60th anniversary approaches, how are you planning on staying true to the core of its original mission while ushering the school into a new era?
In the spirit of Sankofa, we're focusing on going back to get what was left behind, but then also looking ahead. We're building up and thinking about institutional infrastructure and making sure there is a sound foundation for new initiatives as we plan for the next 60 years of service. We're also shoring up initiatives that we've led in the past. You don't necessarily have to reinvent the wheel. Our founder gave us a formula for success. The blueprint is in our DNA, all we have to do is follow it. She went in wanting to uplift the beauty in Harlem. She believed kids shouldn't have to leave the community to do the things they loved. You should be able to go across the street and create something beautiful.
Dorothy Maynor was the ultimate Afrofuturist. She invested $2 million in the 70s to create a 37,000-square-foot arts mecca in the heart of Harlem. That is unheard of. It has a granite backdrop and it looks like Black Panther's Wakanda. There are all these amazing things happening by Harlemites which is monumental. I think one of the ultimate acts of activism and radical community love that you can do is create a space like HSA. This is a legacy space that she has created for us to keep going. To me, that's transformational community leadership on the next level. It's generational leadership. It's not just for that moment. It's for that moment and beyond.
When we look toward a more expansive view of service, it does bleed into the digital environment. It also looks like going into spaces that you might not necessarily find in the arts like working in carceral environments, the Department of Homeless Services, the Department of Probation, and other city agencies. We're also trying to figure out how to lower the cost of tuition so that we can support more youth, which is very critical. We want to explore how to engage with elders in the community and ensure they can create art that tells their rich and amazing stories. We're very much deeply rooted in this moment of 60 years because it's a truly pivotal time for the school. Our main focus is service and to provide people with space to create and be joyful in that creation.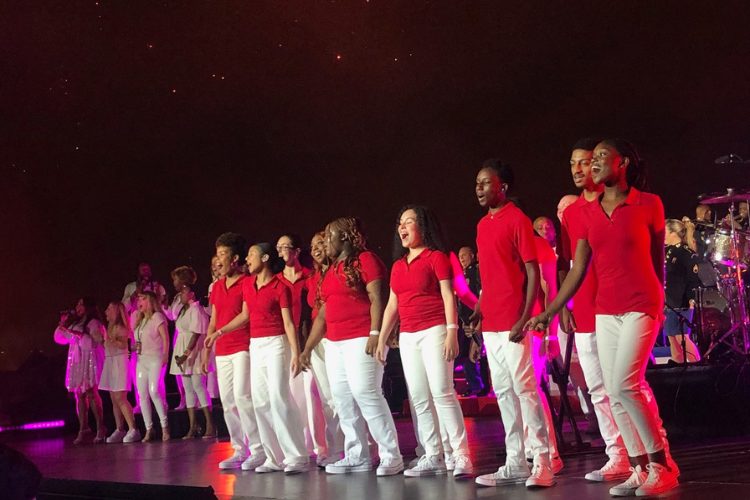 From your perspective, what makes Harlem unique?
I'm from Chicago, but I've lived in Harlem for 23 years. I'm raising my family here, and this is my home. When I first explored Harlem, I felt like I was home in a very different way. I can't put it into words because it's a feeling. It was in the air. It was in my body. It was in my soul. I fell in love with this community because, in it, I saw myself. I saw my younger self, I saw my present self, and I saw my future self here. Never have I been anywhere in the world that I have seen myself in all stages of existence as much as I have in Harlem.
The more that you're in Harlem, I feel like you have a responsibility to dig deeper into the renaissance and learn about some of the unsung heroes. When you get into the work of folks like Arturo Schomburg and Dorothy Maynor, it's amazing to see all that has happened here. You start to wonder why it isn't discussed on a national scale. It just reminds me of how much of our history is hidden in plain sight. The responsibility that we have as educators and as adults in the community is to share and uplift that. Harlem is the mecca. Harlem is everything. It is where folks come to study, to play, to love, and to find themselves.
"I saw my younger self, I saw my present self, and I saw my future self here. Never have I been anywhere in the world that I have seen myself in all stages of existence as much as I have in Harlem."
What are your favorite Uptown places?
My favorite Harlem restaurant is Ponty Bistro. We have a really great partnership with Ponty where every Saturday, they come over and set up shop at HSA's café to sell healthy food to the community. It's really beautiful. I can't get enough of going to Marcus Garvey Park for concerts and happenings there. I also love going to the Marcus Meets Malcolm block parties.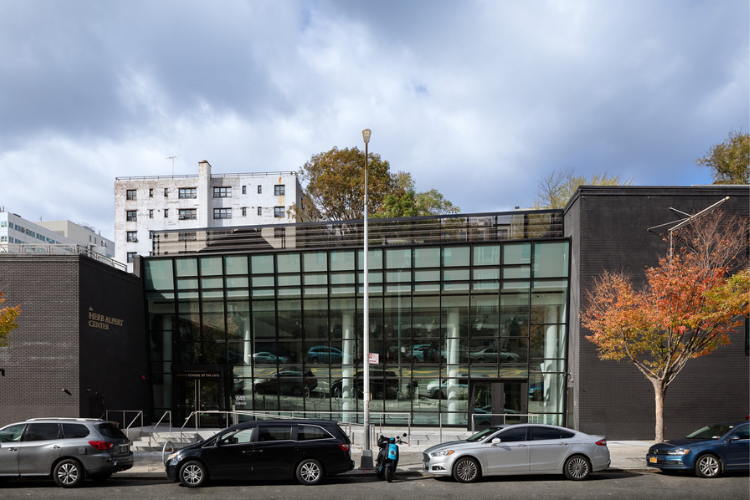 What's on the horizon for HSA?
We have the Keenan Scholars Artists Collective, which invites young people from underresourced communities across New York City to participate in digital music production, fashion design, choral programming, as well as media design and animation. We're also going to be starting a youth ensemble called the Uptown Sound Experiment. The Uptown Sound Experiment at HSA will be the house band. They'll get a chance to perform at the annual gala and all other HSA events. They'll also have a chance to tour the city to perform at different cultural institutions and receive world-class instruction from HSA's music faculty through the form of music mentorship.
We have our Dorothy Maynor Singers program, and we're going to be expanding that to the HSA chorus, which will consist of a youth chorus and an adult chorus. In that, there will be an opportunity for intergenerational music-making and singing. We're also teaming up with local organizations to create a video game design program in the spring. A lot of really exciting things are coming down the pike. My students are the inspiration behind everything that I do. I keep them at the center of every decision that I make. We want to make sure our foundation is sound so that this growth is ongoing and happens beyond my tenure at the school. The core of our work is to continue to make systemic change and provide access and opportunity for Harlem and its residents, centering our kids at all times.
---
Learn more about the Harlem School of the Arts by visiting its website.