Community Hearing Health Collaborative for Children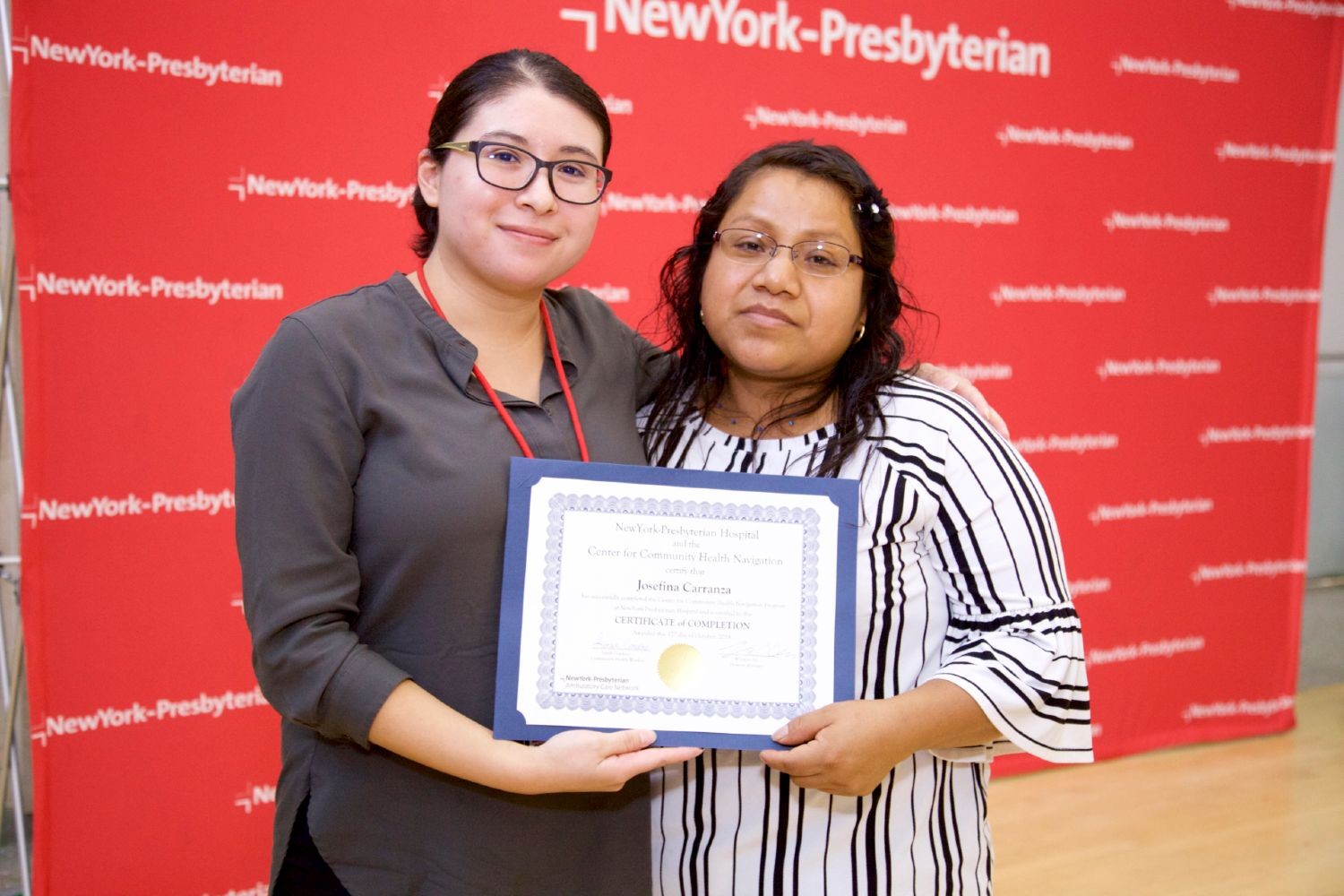 Working with the Center for Community Health Navigation at NewYork-Presbyterian Hospital, Dr. Anil Lalwani and others have built a partnership to assist families of newborns and infants diagnosed with hearing loss in the Bronx and Northern Manhattan. That program, the Community Hearing Health Collaborative to Meet the Needs of Children with Hearing Impairment, was recently awarded a three-year, $875,000 grant by the Oberkotter Foundation.
After being given comprehensive training in childhood hearing health—including child development, education, and rehabilitation—bilingual community health workers from the Center for Community Health Navigation are able to support these families by connecting them to medical, educational, and social resources to help them realize their child's full potential. In this role as a bridge between families and clinical and social services, the community health workers can both work to broadly identify barriers to treatment of childhood hearing loss and help families overcome some of those barriers.
Additionally, the Community Hearing Health Collaborative includes an audiologist, a speech specialist, a pediatric education specialist, and an otolaryngologist, as well as liaisons with a pediatric development specialist, an infant hearing screening program, and the leadership of the postpartum unit at NewYork-Presbyterian Hospital. This last connection especially enables the Community Hearing Health Collaborative to work effectively toward its mission, as early intervention and connecting families with support as soon as a child fails a hearing test are key to ensuring that the family and child stay engaged with the health system.
While currently serving approximately 20 children through the work of two community health workers, leaders hope to expand the program in the near future with one more community health worker, as well as a clinical coordinator, so that they can serve as a resource for the entire Bronx area.
Sarah Cordero, a community health worker with the program, says it has been "an educational and rewarding experience. With the support of the Audiology  Department, we empower and inform families on how to navigate the healthcare system and find beneficial resources within their communities. The families we've assisted have been so welcoming, open minded, and engaged, which makes us extremely pleased and proud that our families have a good experience connecting with the healthcare system, and the barriers that once made it difficult for families to get medical attention are no longer an issue."
Families in the program are followed from the original referral to the child's successful entry into prekindergarten. For more information about the Community Hearing Health Collaborative, please contact Dr. Anil Lalwani at [email protected] or 212-305-3319.
This article was originally published in the Spring/Summer 2019 issue of The Columbia Newsletter, which is available for download.