The Annual Columbia Friends and Neighbors Breakfast Returns with Expanded Holiday Programming for Our Uptown Neighbors
President Bollinger's annual holiday programming will extend into the New Year in honor of his last year as Columbia president.
By
Brandee Sanders
Janrey Serapio
December 21, 2022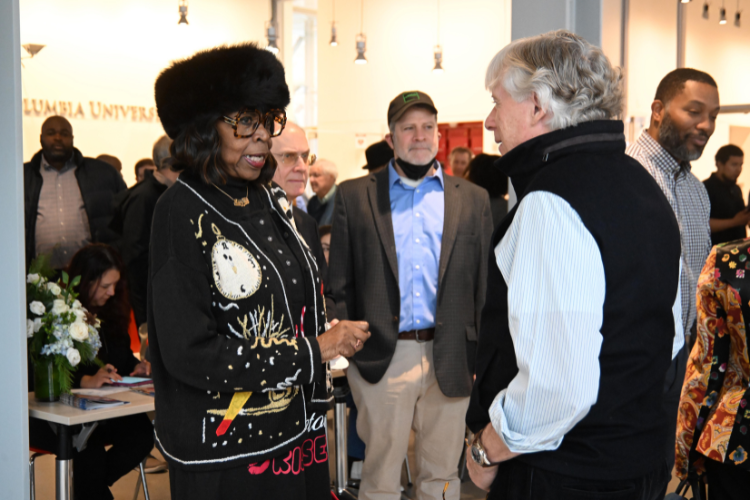 On an October morning, 20 years ago, Columbia University President Lee C. Bollinger stood on the granite steps of Low Memorial Library before a crowd of elected officials, community leaders, faculty, and staff to deliver his inaugural address. Behind him stood a structure that was symbolic of the institution's storied history. Ahead of him lay a vision for the future that was illustrative of progress, change, and a deeper connection to the surrounding community.
"Columbia is integrated into the fabric of the neighborhoods and the city," he shared during his remarks. "We share life with our neighbors and we have great responsibility to them. The university benefits enormously by living amidst such creative and resilient communities."
The vision that President Bollinger had two decades ago has been realized in many ways: through the rise of the Manhattanville campus that is becoming a hub for free programs and events for our neighbors and the creation of various community-centered initiatives. Among these offerings is President Bollinger's annual holiday programming, which was expanded and will extend into the New Year in honor of his last year as Columbia president.
Going beyond the annual holiday breakfast—which was hosted at The Forum at our Manhattanville Campus on Dec. 15—Columbia University worked with partners like HCCI, NYCHA Manhattanville, and ARC Central Harlem Senior Center to support turkey drives and Thanksgiving dinners in the local community. The university also teamed up with Harlem-based eateries to provide meals for Uptown residents. After the New Year, Columbia will join forces with local organizations—including the Upper Manhattan Asian American Alliance—to support local programming.
Check out photos below from President Bollinger's Friends and Neighbors breakfast and grab-n-go meal initiative.
President Lee C. Bollinger's Friends and Neighbors Breakfast
On the morning of Dec. 15 hundreds of local social impact leaders, entrepreneurs, elected officials, and neighbors gathered at The Forum at Manhattanville's campus for a celebration of community. Attendees networked while indulging in food provided by Chocolat Restaurant & Bar and listening to the melodic sounds of The Harlem Chamber Players. Floral arrangements provided by la Fleur d 'Harlem added elegance to the festive ambiance.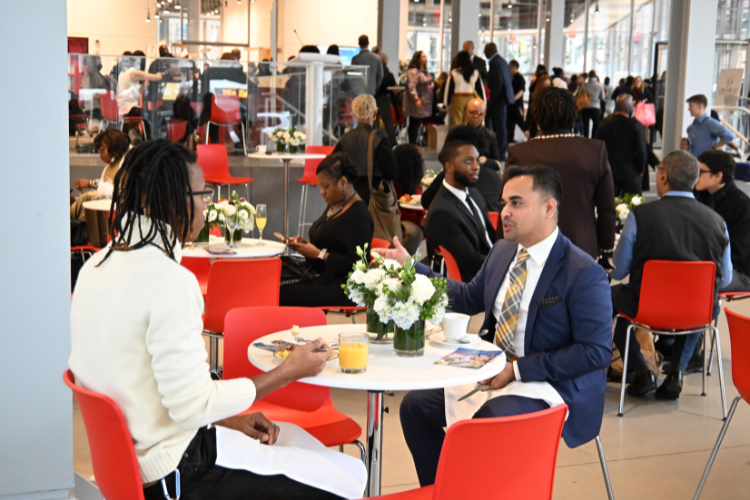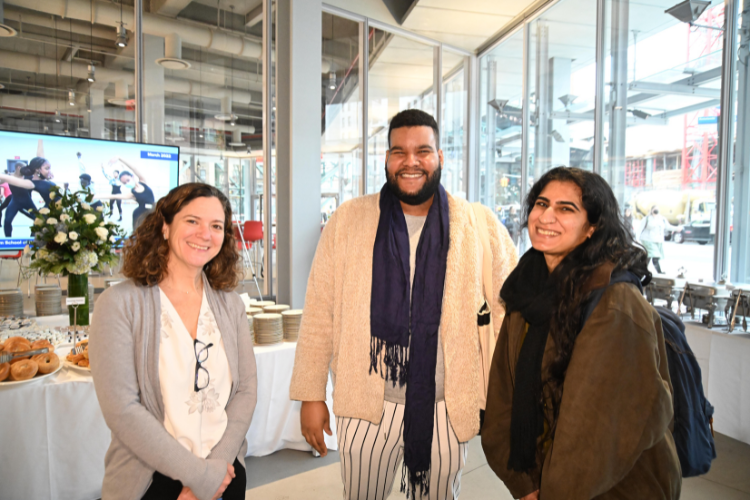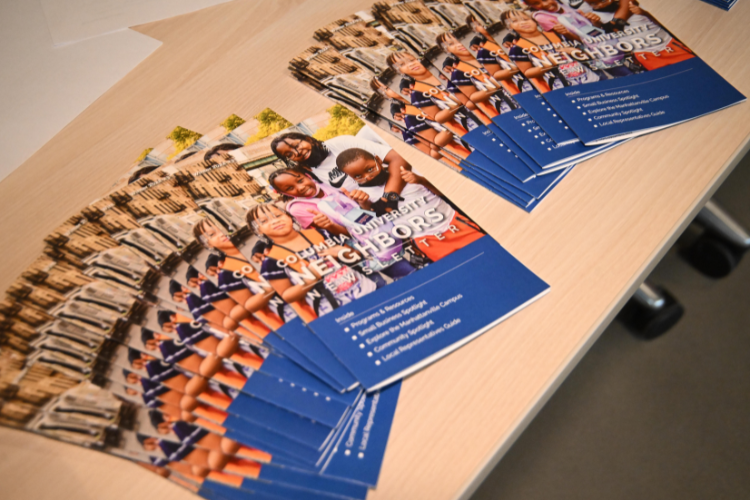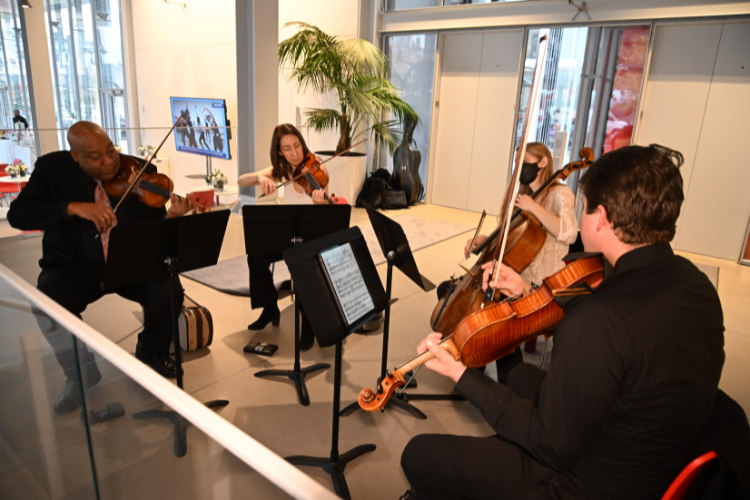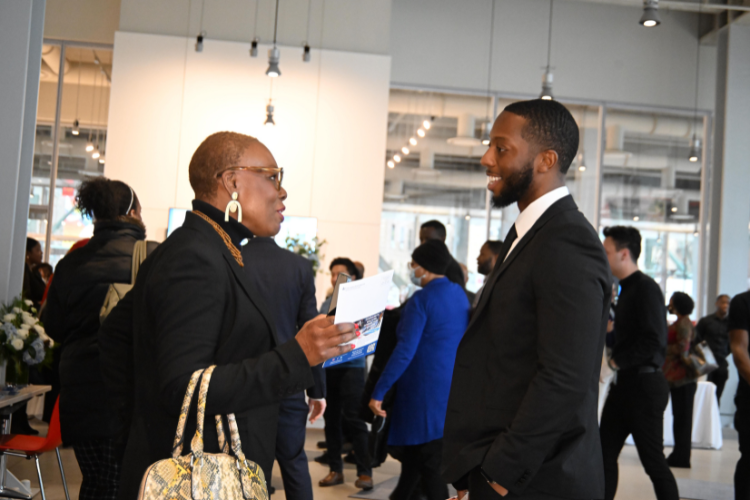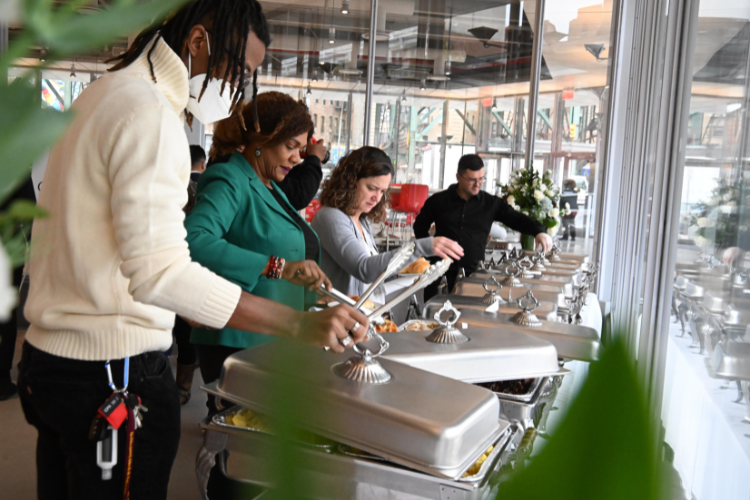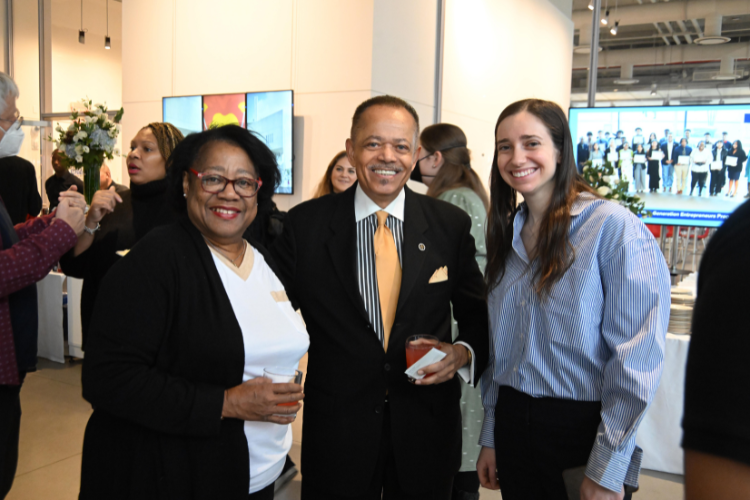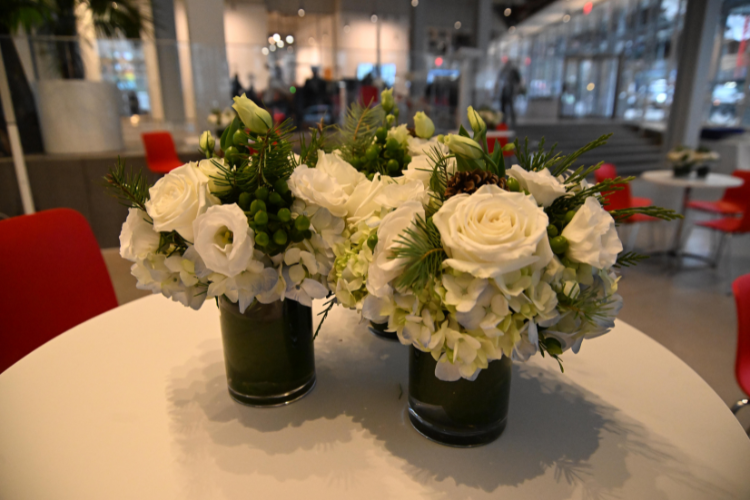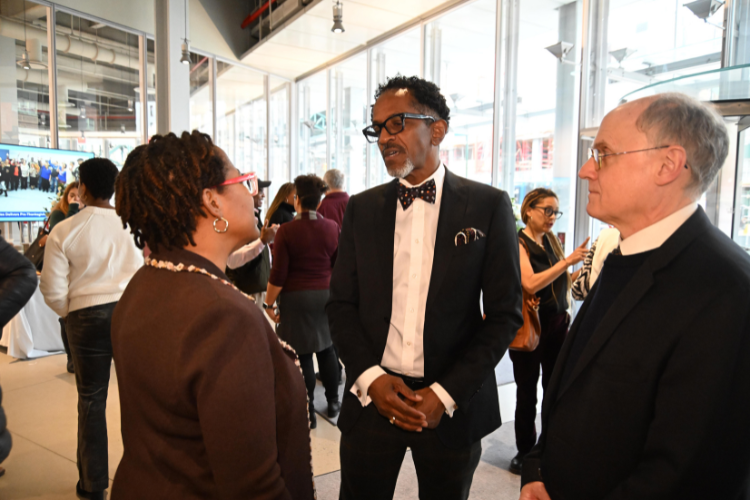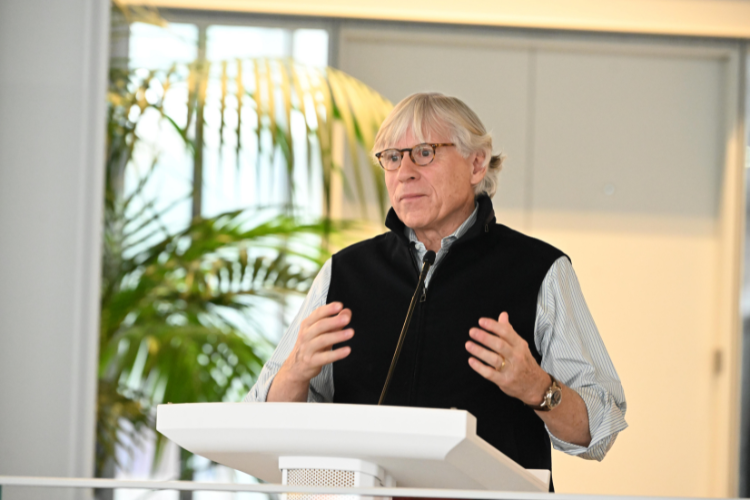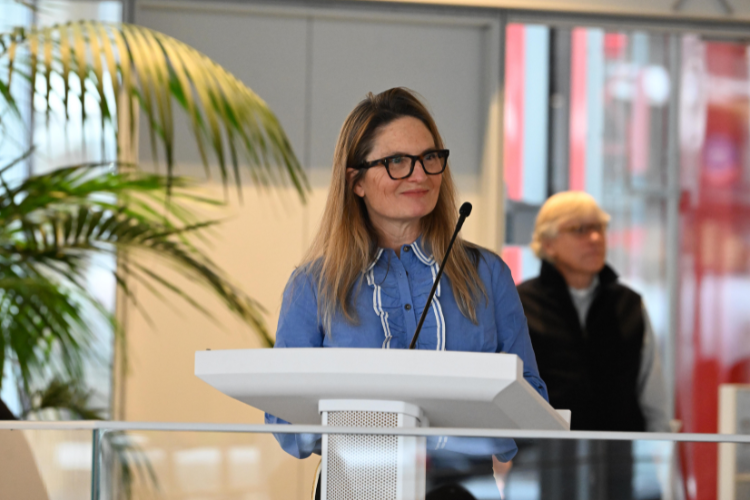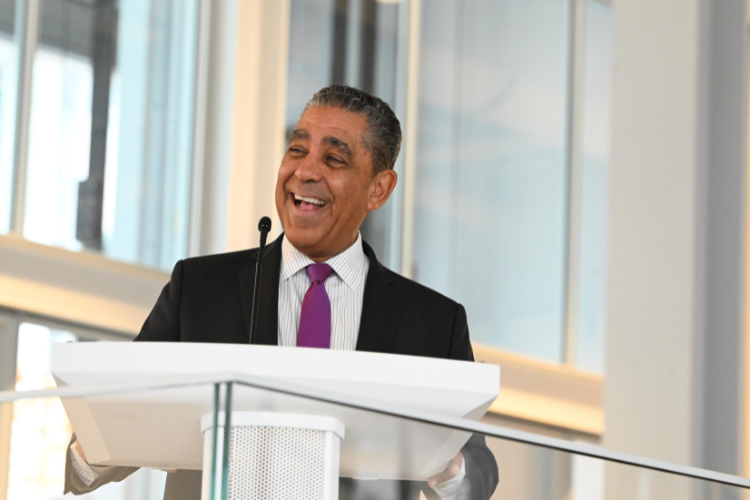 Local Meal-to-Go Distribution
As part of President Bollinger's holiday programming, Columbia teamed up with culinary staples in the neighborhood to provide free meals for local residents. This year, we partnered with Ricardo Steakhouse, Dinosaur Bar-B-Que, and Sylvia's.
Check out photos from the grab-n-go meal distribution at Ricardo Steakhouse in East Harlem below.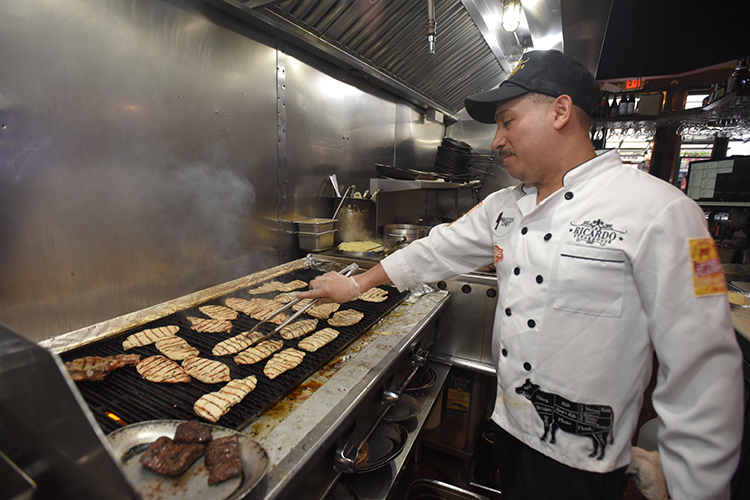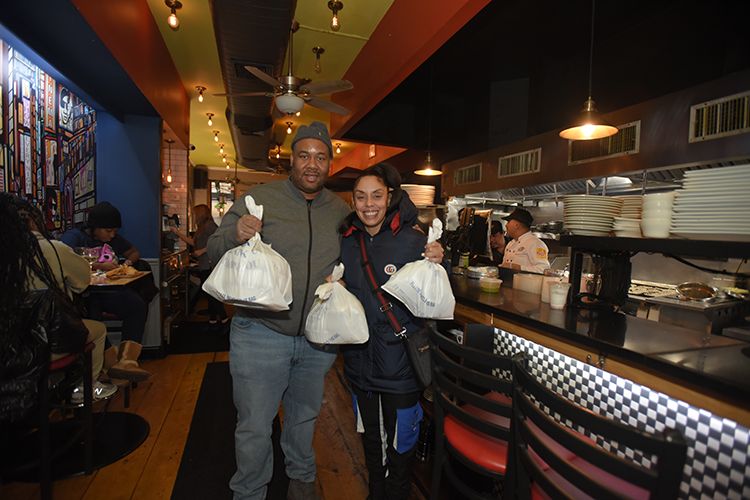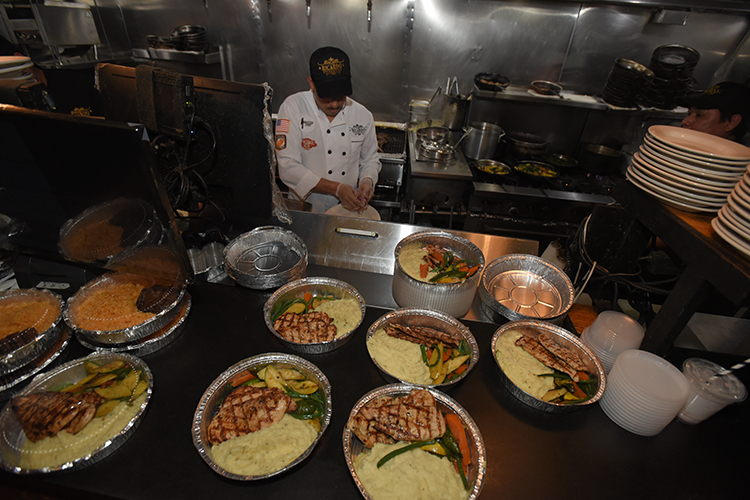 We wish our neighbors a joyous holiday season and we look forward to collaboratively driving community impact in 2023!