7 African American STEM Pioneers With Uptown Connections
From Harlem to Washington Heights, these STEM trailblazers had deeply rooted Uptown connections.
February 08, 2023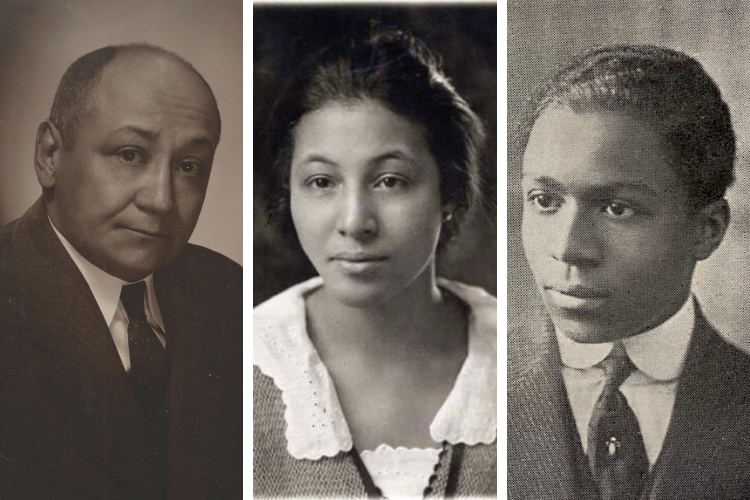 Upper Manhattan is often touted for its definitive artistic and cultural contributions, but a lesser-known historical element is the STEM innovation that lived and thrived throughout the community. Unsung pioneers like physicist Elmer Imes, who was deeply engaged in the Harlem Renaissance, called the neighborhood home. It was on Columbia's campus where Dr. Marie Maynard Daly made history as the first Black woman in the United States to earn a doctorate in chemistry. Beyond her literary triumphs, Zora Neale Hurston was at the forefront of groundbreaking anthropological research.
Uptown's tradition of excellence in STEM runs deep, and it's carried on by folks like Neurobiologist Dr. Ishmail Abdus-Saboor, Plant Ecophysiologist Dr. Angelica Patterson, and associate research scientist Indira Turney who are building upon the legacies of those who came before them and inspiring future generations to step into the space.
In celebration of Black History month, we've curated a list of STEM trailblazers with Uptown connections you should know.
Dr. Rudolph Fisher, Radiology Pioneer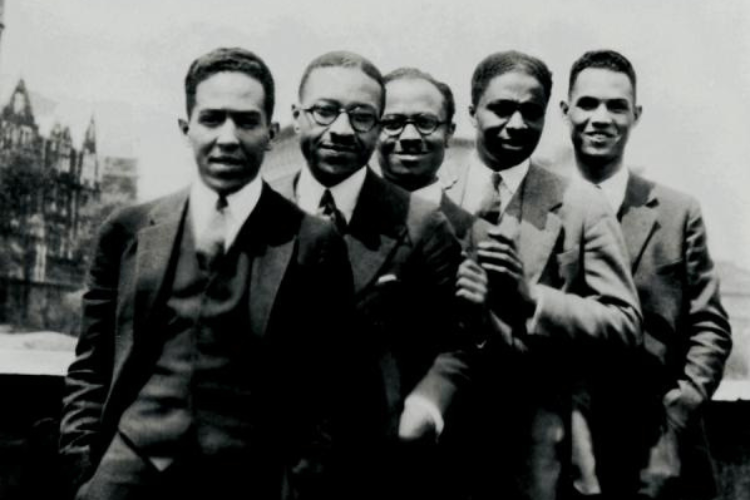 Pictured above, alongside other luminaries of the Harlem Renaissance, Dr. Rudolph Fisher participated in a fellowship at Columbia University in 1925 where he studied the correlative impact ultraviolet rays had on viruses. He worked at medical institutions throughout the city as a roentgenology specialist, was appointed to serve as the superintendent of the International Hospital in New York City, and later launched his own Long Island-based radiology practice. Beyond his achievements in medicine, he thrived in the literary arts while living Uptown and gained acclaim as a sharp-witted writer during Harlem's creative revolution.
Dr. Elmer Samuel Imes, Physicist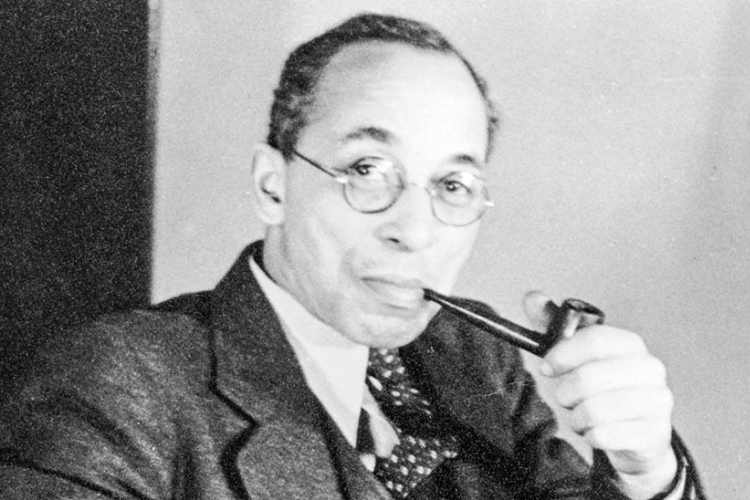 Dr. Elmer Samuel Imes made history by becoming the second African American man in the United States to earn a Ph.D. in physics after graduating from the University of Michigan in 1918. That same year, he moved to Harlem working as a consulting physicist and later taking on roles at engineering companies throughout New York City. He cultivated four patented research and development systems that solidified him as a pioneer in the pedagogy and spectroscopy spaces.
Dr. May Edward Chinn, Physician
Massachusetts-born, New York City-raised physician May Edward Chinn was a trailblazer in the realm of medicine who led groundbreaking cancer research. She was the first African American woman to earn a degree from the University and Bellevue Hospital Medical College. In 1928—a time when Black doctors were barred from taking on residencies at hospitals—she become the first Black woman to intern at Harlem Hospital. She launched her own practice on Edgecombe Avenue and served the community for more than five decades. She was given an honorary doctorate of science for her contributions to medicine by Columbia University in 1980.
Dr. Marie Maynard Daly, Biochemist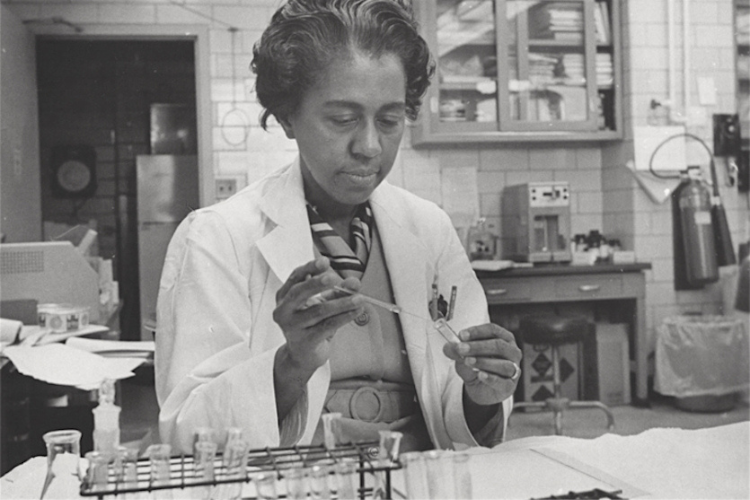 In 1947,  Dr. Marie Maynard Daly made history by becoming the first Black woman in the United States to earn a Ph.D. in chemistry when she graduated from Columbia University. The Queens-bred physicist led research centered on health and nutrition, exploring how cholesterol, sugars, and proteins affected the human body and the causes of heart attacks. From 1955 to 1960, she taught biochemistry at Columbia University's Vagelos College of Physicians and Surgeons.
Dr. Kenneth A. Forde, Surgeon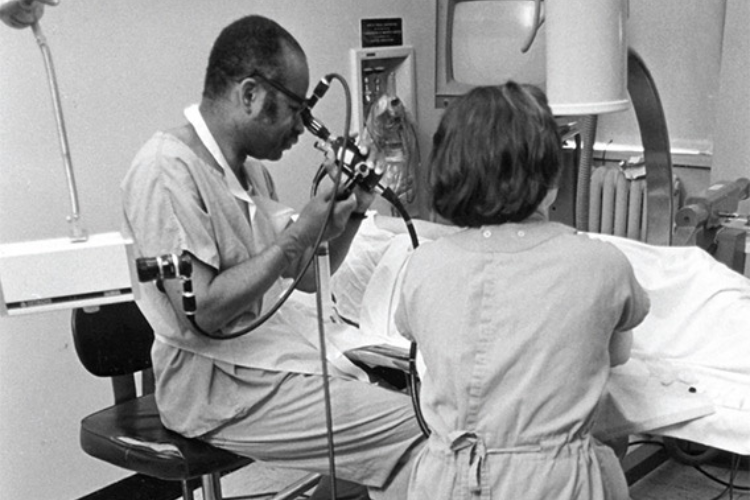 Dr. Kenneth A. Forde—a graduate of Columbia University's Vagelos College of Physicians and Surgeons—transformed cancer research after introducing the utilization of endoscopy as a diagnostic and surgical tool. His findings were monumental in advancing the prevention and early detection of colon cancer. The gastrointestinal and colorectal surgeon worked at VP&S in Washington Heights for five decades.
Dr. Louis Tompkins Wright, Surgeon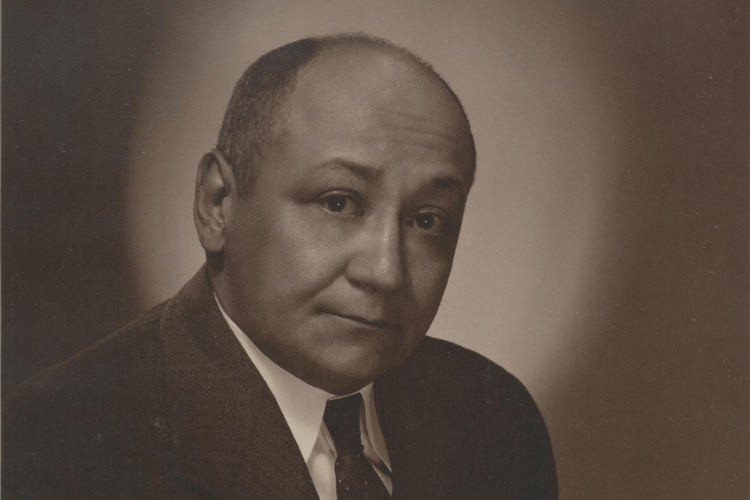 Trailblazer Louis Tompkins Wright merged medicine and activism. The Georgia native—whose parents were born into slavery—used his personal experiences with discrimination as motivation to fight for equity within the medical sector. His research was centered on exploring racial disparities surrounding infectious diseases. After serving as a physician and captain in the U.S. Army during World War I, he moved to Harlem and made history as the first Black person to join Harlem Hospital's surgical staff and served in several roles at the Uptown-based institution throughout his career. Dr. Wright founded the Harlem Hospital Bulletin academic journal, cultivated the hospital's first medical library, and later led the development of the Harlem Hospital Cancer Research Foundation.
Dr. Jane Cooke Wright, Cancer Researcher & Surgeon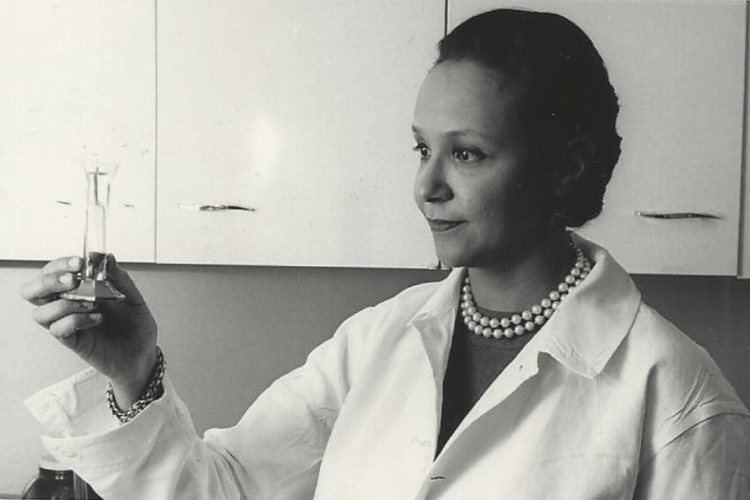 Following in the footsteps of her father Louis Tompkins Wright, Dr. Jane Cooke Wright charted a path in the medical research field. Her transformative work led to the evolution of chemotherapy treatments with a specific focus on sarcoma, leukemia, and lymphoma. She worked alongside her father at the Cancer Research Center at Harlem Hospital. Dr. Wright cultivated the practice of using patient tumor biopsies for drug testing. In 1971, she became the New York Cancer Society's first woman president.