5 Resilient Black Women Activists Who Called Harlem Home
Learn about the lasting legacies of five trailblazing women who lived Uptown.
February 28, 2023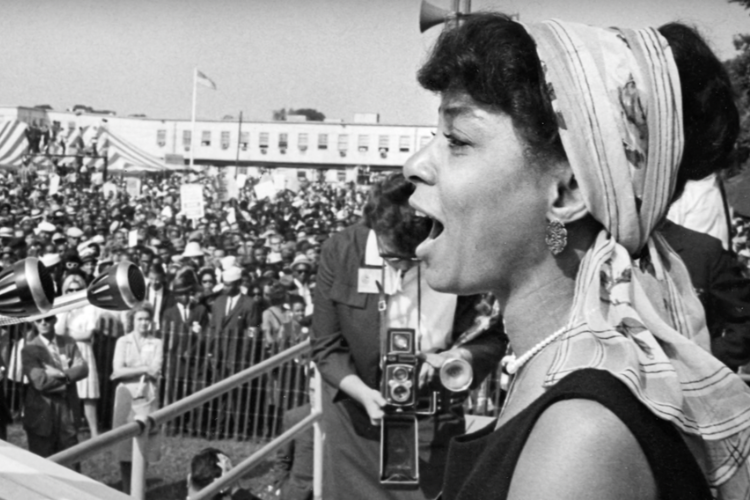 The streets of Harlem are paved with stories of resilience. From the cultural, social, and political revolution known as the Harlem Renaissance to the Black Arts Movement—where creative expression was used as a means for activism—the neighborhood has served as the backdrop for eras of social change.
As we continue to commemorate Black History Month and look ahead to Women's History Month, we're celebrating the legacies of five fearless women activists who called Uptown home.
Eslanda Goode Robeson, 555 Edgecombe Avenue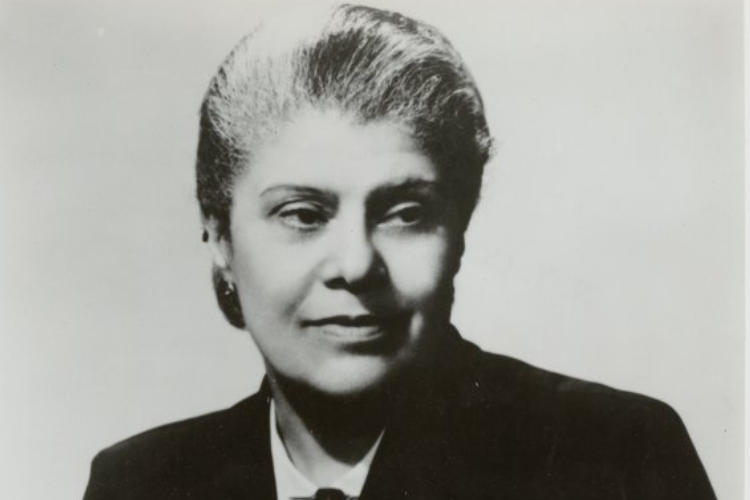 Although she's widely known for being the wife of revered activist and entertainer Paul Robeson, Eslanda Goode Robeson was a trailblazer in her own right. The legacy of activism ran deep in her family. The Washington, DC native—who was the granddaughter of clergyman and politician Francis Lewis Cardozo who served as South Carolina's Secretary of State during the Reconstruction era—moved with her family to New York City as a child. Goode, affectionately called Essie, earned a degree in chemistry from Columbia University and later made history as the first Black person to serve as a histological chemist at NewYork-Presbyterian hospital.
Beyond her milestones in medicine, she developed a passion for social activism. A 1936 trip to Africa sparked her mission to spread awareness about anticolonialism throughout the continent. A year after capturing her experiences and perspectives in a 1945 book titled African Journey, she served on the Harlem-based Council on African Affairs. Robeson was also a strong advocate for women's suffrage. Her social and political activism efforts took her to 40 countries across the globe, but Harlem was home. She and Paul lived Uptown at 555 Edgecombe Avenue. 
Evelyn Cunningham, 140th and Lenox Avenue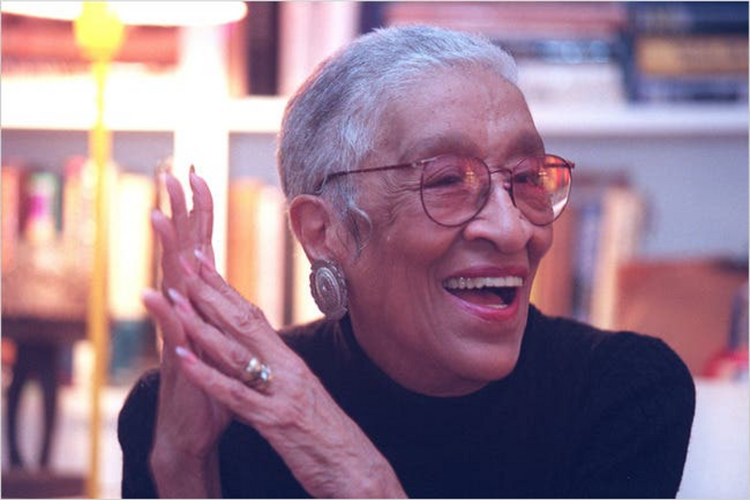 Journalist Evelyn Cunningham used media as a vessel for social change. She and her family moved from North Carolina to New York City when she was a youngster to create a new life without the limits and bounds of racism that ran rampant in the South. Earlier in her career, Cunningham, who studied at the Columbia Journalism School for one semester, penned pieces for the Pittsburgh Courier that explored societal issues. She also interviewed civil rights-era luminaries like Malcolm X and Dr. Martin Luther King Jr. In the 1960s, she launched a radio show titled At Home with Evelyn Cunningham where she spotlighted the transformative work of prominent figures within New York City's Black community.
Her journalistic prowess and activism landed her community relations-focused government positions centered on women's rights and local issues; serving as a special assistant to New York Governors Nelson Rockefeller and Malcolm Wilson. She continued to work with Rockefeller when he became Vice President in Gerald R. Ford's administration. On a grassroots level, Cunningham, who had a deeply rooted affinity for Harlem, helped cultivate the Louis Armstrong Educational Foundation, the National Coalition of 100 Black Women, and was a strong supporter of Uptown cultural institutions like the Apollo Theater. From childhood to adulthood, Lenox Ave. to Riverside Drive, Cunningham lived in several residences throughout Harlem.
Ruby Dee, 137th Street and Seventh Avenue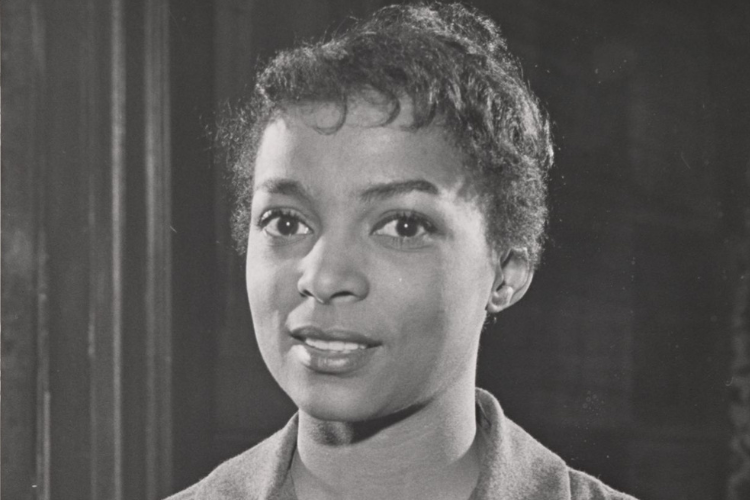 Actress and social activist Ruby Dee was a visionary who used her platform in the arts to boldly and unapologetically speak out against racial injustice. The Ohio-born, Harlem-raised luminary grew to acclaim after starring in projects like the stage play-turned-film A Raisin in the Sun and the movies The Jackie Robinson Story and Gone Are the Days!. While navigating Hollywood, she refused to take on stereotypical acting roles that were inauthentic and demeaning representations of the Black community.
She and her husband, fellow actor and activist Ossie Davis, were instrumental figures in the civil rights movement. According to the Schomburg Center for Research in Black Culture, they helped mobilize Black artists and entertainers to attend the 1963 March on Washington, they advocated for Paul Robeson after his passport was revoked by the State Department in 1950, and they cultivated friendships with the likes of James Baldwin, Malcolm X, and Langston Hughes through their shared passion for social change. Dee's mission was rooted in driving societal progression forward through the arts and lifting up other Black creatives along the way. Dee and Davis' storied archives now live Uptown at the Schomburg. The corner of St. Nicholas Avenue and 123rd Street bears their names.
Dorothy Height, 464 West 152nd Street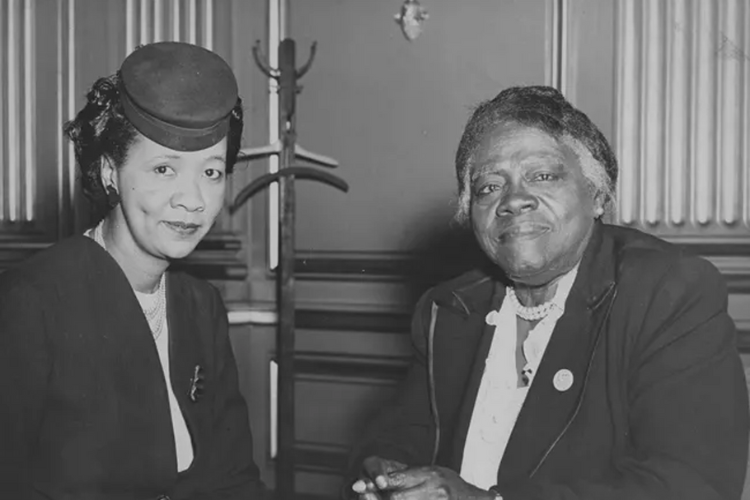 Dorothy Height was a fierce advocate for advancing racial and gender equity. The Virginia native, who grew up in Rankin, Pennsylvania, moved to Harlem in 1929 after receiving a scholarship from Barnard College, but was barred from attending due to her race. After earning her bachelor's and master's degrees from New York University, she conducted her postgraduate work at Columbia University and the New York School of Social Work. Height, who worked as a social worker in the neighborhood, joined the team at the Harlem Young Women's Christian Association and quickly rose up the ranks to later serve as one of the leaders at the helm of the organization.
Height was also involved in the National Council of Negro Women—led by educator and activist Mary McLeod Bethune—where she worked on initiatives centered on criminal justice reform and voting rights. She ended up serving as the organization's president for four decades. Her passion for mobilizing led her to the White House where she often advised Eleanor Roosevelt, Dwight D. Eisenhower, and Lyndon B. Johnson on political and societal issues. Height played an integral role in organizing the March on Washington for Jobs and Freedom. She also co-founded the National Women's Political Caucus alongside Shirley Chisholm, Gloria Steinem, and Betty Friedan.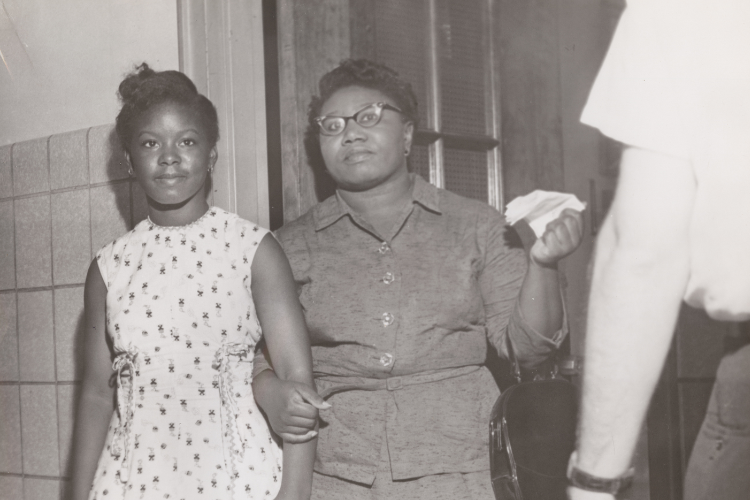 Georgia-born activist Mae Mallory settled in Harlem with her mother at the height of the Great Migration with aspirations to construct a new life that wasn't marred by the overt racism they encountered in the deep South. The neighborhood would serve as the place where Mallory—a prominent leader in the civil rights and Black Power movements during the 50s and 60s—would evolve into a transformative voice for African American empowerment and social change.
Mallory is best known for her work around desegregation within education. In 1957, she made national news when she sued the New York City Board of Education three years after the landmark Brown v. Board of Education decision. Mallory brought attention to the systemic injustices that plagued public schools in Harlem; shedding light on how the board's policies kept African American students, including her two children, in inadequate schools. Eight other mothers in Harlem joined her quest for justice. The collective was known as the "Harlem Nine." The group tirelessly fought for the implementation of an open transfer policy so their children and other local youth would have the right to attend schools outside of their districts. They also forced the Board of Education to examine their practices. The women won their case and etched their names in American history.