Ways to Celebrate Black History, Culture, and Arts Uptown This February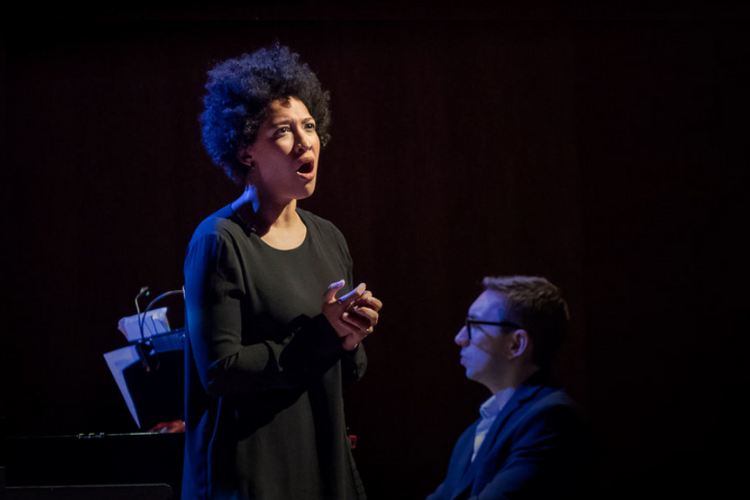 This February, celebrate Black History Month with art, and music in Upper Manhattan and around New York City. With everything from photography exhibitions to virtual panels and self-guided tours, there are many ways for everyone to learn about the richness of Black culture and how it shaped the New York City we love today.
Know of a Black History Month event or exhibition that we should include here? Send us an email.
---
Explore the history of the Jumel Historic District in Washington Heights through the eyes of artist Rose Deler whose large-format, black and white film portraits depict the residents and architecture of one of New York's most historic neighborhoods. January 13 – April 3, 2022.
---
Tami Tyree of Echoes of Our Ancestors will present a staged reading of her forthcoming one-woman play Colored Silks: A Mother's Civil War Odyssey based on the life of Elizabeth Keckley (1818-1907), who rose to prominence as a society dressmaker, confidante, and companion to Mary Todd Lincoln. February 6 – February 27, 2022.
---
Explore More Black History and Culture
Dr. Ibram X. Kendi, an antiracist activist and historian of race and discriminatory policy in America, will discuss antiracism with Dr. Jacquelyn Taylor, Helen F. Petit Professor of Nursing, and founder and executive director of the Center for Research on People of Color. February 16, 2022.
---
In this MetLiveArts digital premiere, powerful and incisive poems by Langston Hughes are set to music in a recital curated by soprano Julia Bullock. February 22, 2022.
---
The Harlem Chamber Players present their 14th Annual Black History Month Celebration, featuring music from Black composers. February 23, 2022.
---
Explore Black representation in anime and manga with the Washington Heights Library's Anime & Manga Club, join a discussion about Black women and Afrofuturism with the Schomburg Center, hear from a variety of Black artists and thinkers, and much more with the New York Public Library's Black History Month events series. Various dates.
---
Learn about the history of Seneca Village, hear free concerts from Black musicians, explore the work of Black poets with organized NYC Parks events, or explore Black history in the parks on your own with their online guide. Various dates. 
---
Hear from Black New Yorkers about their lives and passions, explore Black-owned businesses around the city, read about Black playwrights on Broadway, and more with these resources from NYCgo.