Wallach Gallery Launches Uptown Triennial 2020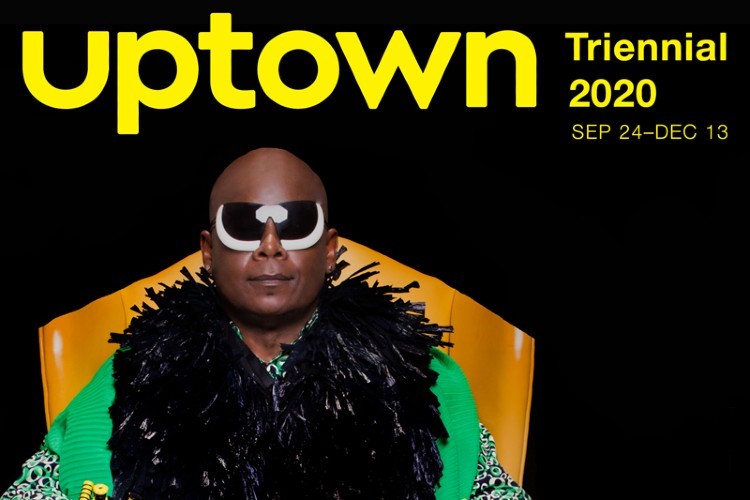 The Uptown Triennial 2020 exhibition, the second iteration in the series, presents the work of contemporary artists in dialogue with the Harlem Renaissance, a defining moment in American modernism and African-American cultural history, during its centennial year. The Wallach Art Gallery is currently open to Columbia students, faculty, and staff. Reservations are required and are available here. The gallery expects to open to the broader public later in the fall.
Uptown Triennial 2020 includes works by artists Derrick Adams, Tariq Al-Sabir, Dawoud Bey, Sanford Biggers, Kabuya Pamela Bowens-Saffo, Jordan Casteel, Renee Cox, Gerald Cyrus, Priyanka Dasgupta & Chad Marshall, Damien Davis, Delano Dunn, Awol Erizku, Derek Fordjour, Hugh Hayden, Leslie Hewitt, Jennie C. Jones, Kahlil Joseph, Autumn Knight, Whitfield Lovell, Glendalys Medina, Rashaun Rucker, Xaviera Simmons, Dianne Smith, LeRone Wilson. These 25 accomplished artists work in a wide range of media including painting, photography, video, sculpture, installation and performance. 
Whitfield Lovell provides an installation of three paintings and sculptural items representing Black World War I returning soldiers. Large Installations by Xaviera Simmons and Derrick Adams focus on the Great Migration and the Green Book as a required resource for north/south car transport during Jim Crow, respectively. Hugh Hayden, a Columbia School of the Arts alumni, reimagines the cast iron skillet recasting the historical object with west African mask forms. Hayden says, "It's an honor and quite surreal to be included amongst so many artists that I look up to, particularly given this time, as we collectively engage with notions of the Harlem Renaissance in our own works."
Six historical works in Uptown Triennial 2020 offer touchstones from which to explore the far reaching arc of the Harlem Renaissance's influence. A first edition of The New Negro: An Interpetation this important cornerstone of the movement is included in this exhibition. Also presented are works by several of the Harlem Renaissance's revered figures—Aaron Douglas, Augusta Savage, James Van Der Zee, James Weldon Johnson—and a maquette of a theatrical stage set for Duke Ellington by Joseph Urban.
Learn more about Uptown Triennial 2020 on the Wallach Gallery website.