VP&S Inducts First Class of Academy of Community and Public Service
The longstanding commitment of faculty in the Vagelos College of Physicians and Surgeons to public service was formally recognized with the launch of the Academy of Community and Public Service (ACPS).
The new academy recognizes VP&S faculty who have made substantial contributions to promote and improve community health, particularly among residents of Washington Heights and Inwood, Upper Manhattan, and parts of the Bronx. 
On Feb. 27, the academy welcomed the first 21 faculty inductees. Members of the inaugural class were nominated by department chairs and center directors for their exceptional community service efforts. 
"We created the Academy of Community and Public Service as a way to formally recognize faculty who have dedicated themselves to this important aspect of our mission," said Lee Goldman, MD, dean of the faculties of health sciences and medicine. "In addition, members of the academy will serve as a corps of advisors and mentors who can support other faculty across the organization who have an interest in community service." 
The ACPS joins other VP&S academies that recognize the contributions of educators (the Virginia Apgar Academy of Medical Educators) and clinicians (the Academy of Clinical Excellence). VP&S is the first medical school in the country to establish an academy for community and public service.
Members of the inaugural class were invited to join the ACPS steering committee, which will develop membership criteria for future inductees and help shape the academy's mission and role in recognizing community service efforts by VP&S faculty.
The ACPS was created through the new Office of Community Service Programs, which aims to build upon the medical center's ongoing community service efforts to improve the health and education of adults and children in local communities. Under the direction of Rafael Lantigua, MD, the office has already held a range of community engagement and health promotion activities. Lantigua, professor of medicine at CUMC and associate dean for community service in VP&S, was among the inaugural class of the ACPS. 
Inaugural ACPS inductees:
Spencer E. Amory, MD, Surgery 
R. Graham Barr, MD, DrPH, Medicine 
Maria De Miguel, MD, MS, Medicine 
Jordan C. Foster, MD, Emergency Medicine 
Scott M. Hammer, MD, Medicine 
Hilda Y. Hutcherson, MD, MS, Obstetrics & Gynecology 
Rafael A. Lantigua, MD, Medicine
Allison J. Lee, MD, Anesthesiology 
Roberto Lewis-Fernández, MD, Psychiatry 
Jose A. Luchsinger, MD, Medicine 
Jennifer J. Manly, PhD, Neurology 
Andrew R. Marks, MD, Physiology & Cellular Biophysics
Richard P. Mayeux, MD, MSc, Neurology 
Dodi D. Meyer, MD, Pediatrics 
Lisa Park, MD, Ophthalmology 
Steven J. Shea, MD, Medicine 
Magdalena E. Sobieszczyk, MD, MPH, Medicine 
Melissa S. Stockwell, MD, MPH, Pediatrics 
Carolyn L. Westhoff, MD, Obstetrics & Gynecology
Olajide A. Williams, MD, Neurology
Richard G. Younge, MD, Medicine 
This article was originally published in CUIMC Today.
Image Carousel with 4 slides
A carousel is a rotating set of images. Use the previous and next buttons to change the displayed slide
Slide 1: Photo of ceremony space

Slide 2: Group photo of academy staff

Slide 3: man speaking at podium to seated group

Slide 4: Group photo with inductees.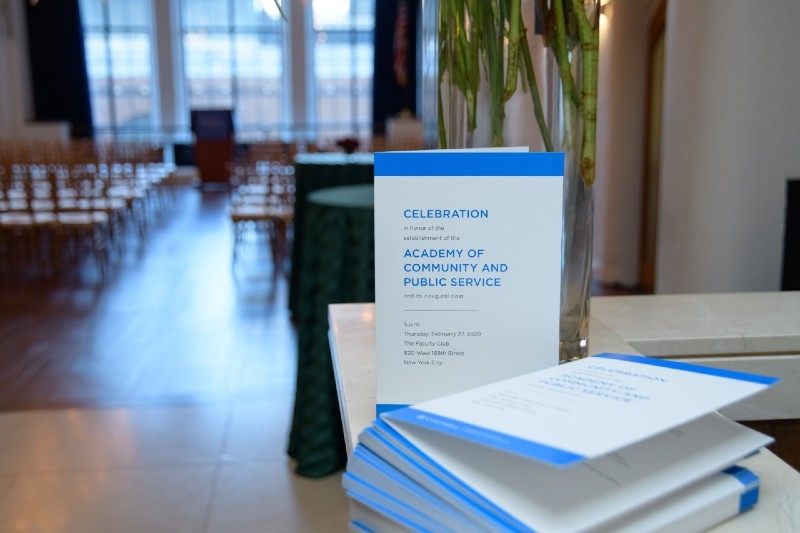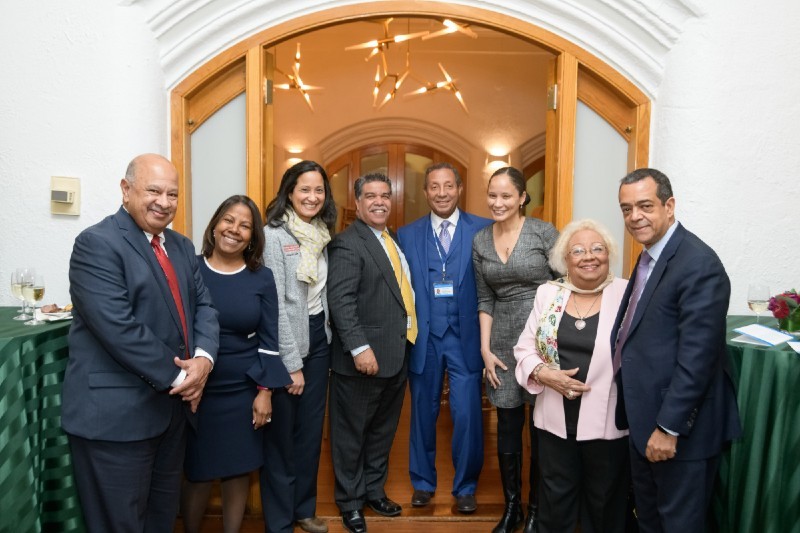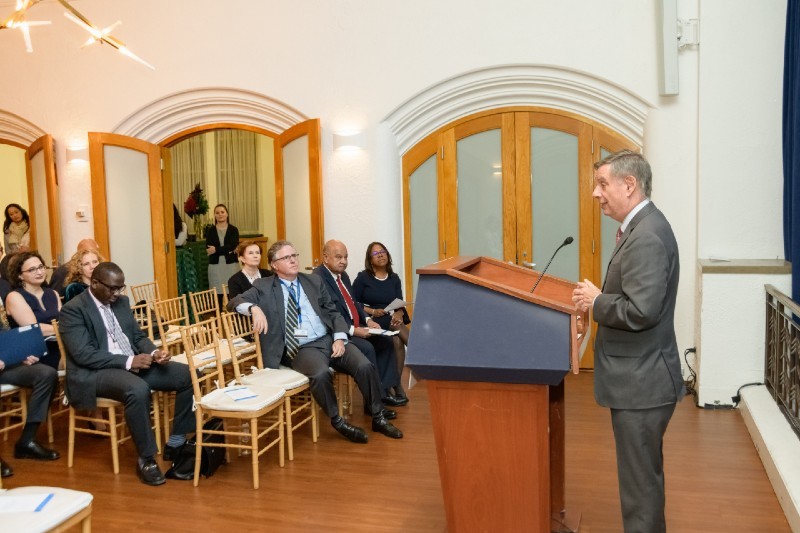 Previous
Next