Victoria Mason-Ailey, Columbia's AVP for Planning and Community Affairs Retires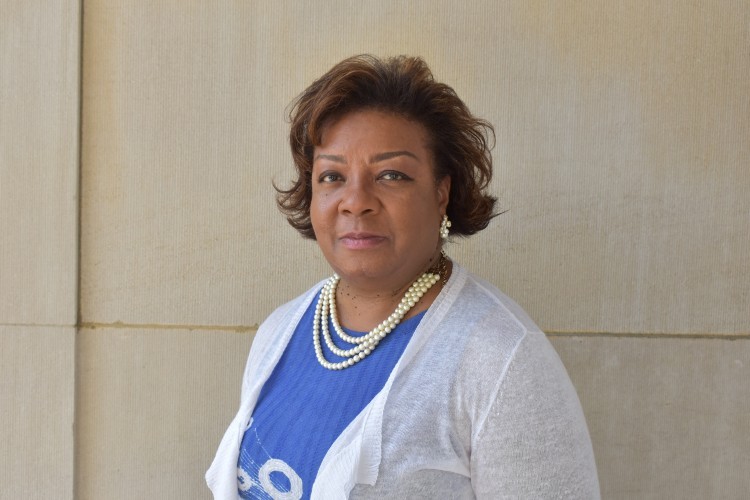 When Victoria Mason-Ailey was nine-years-old she knew that she wanted to become an urban planner. To support her passion, her father took her to shadow the team at the Philadelphia City Planning Commission. It was the spark for her love of urban planning and a career that made her an integral part of the team that helped Columbia University bring its Manhattanville campus to life. Now, after 15 years as associate vice president for Planning and Community Affairs, Mason-Ailey is retiring. 
In her role in the University's Office of Government and Community Affairs, Mason-Ailey worked alongside area residents and stakeholders on matters of urban planning, land use, and community relations. She was liaison to civic groups that include the Greater Harlem Chamber of Commerce, the Morningside Area Alliance, and the 125th Street Business Improvement District. She also worked closely with the Metropolitan Transportation Authority (MTA) and various city departments, including City Planning, Transportation, and Parks. 
"The development of the Manhattanville campus was an ever evolving process," said Mason-Ailey. "As agencies requested changes, we would have to adapt to those changes and let our neighbors know. And internally there was always a great amount of interest from students, especially those in Engineering, Law, and Architecture. My goal was to always be proactive in engaging the community and responding to student's inquiries."
A 1984 graduate of Columbia's School of Architecture, Planning and Preservation, Mason-Ailey came to work for the University after a wealth of experience. She worked at New York City Planning under the David Dinkins administration, specializing in transportation policy. Her work included everything from planning replacement roads after part of the West Side Highway collapsed in 1973, the reconstruction of 125th Street, and special projects for the MTA. 
In 2000, after a life-changing year that included her mother passing and her daughter being born, Mason-Ailey moved to Philadelphia and returned to the same City Planning Commission that had set her on her career path as a girl, now as Director of Community Planning. She left that role in 2005 to bring her experience to Columbia. "When I heard about Manhattanville, I wanted to bring my experience and expertise to ensure there was meaningful engagement with the community during the development of Manhattanville" she said.
Outreach and engagement with the surrounding community has been a vital part of Mason-Ailey's work. Through her leadership, in collaboration with her colleagues throughout the University and countless community partners, she helped to guide Columbia through the city's unique Uniform Land Use Review Procedure (ULURP) for the development of the Manhattanville campus. This led to the development of the Community Benefits Agreement, in partnership with the West Harlem Development Corporation, and the Declaration of Covenants and Restrictions with Empire State Development (ESD).
During the Manhattanville development process, Mason-Ailey held hundreds of presentations for groups of 5 to 500 that lasted from five minutes to multiple hours. She continued this work even after negotiations for the campus concluded and new projects emerged. One such project was the NSF PAWR COSMOS testbed, an advanced wireless technology initiative that she was instrumental in bringing to Columbia and West Harlem. 
"Since the project was awarded, Victoria has worked closely with the COSMOS team on various outreach activities to the local community," said COSMOS project lead Gill Guzman. "Among many other things, this resulted in the establishment of a very successful summer program for local middle and high school teachers that has been using the testbed for teaching STEM concepts in their classrooms. It was a pleasure working with Victoria, and the entire COSMOS team will miss her enthusiasm and dedication."
One of Mason-Ailey's proudest moments came while she was working with the Center for Architecture to bring 125 sixth graders from P.S. 161 in Harlem to explore the Morningside Heights campus and learn about the University's expansion into the Manhattanville/West Harlem neighborhood. 
"Many of these students live a few minutes from the Morningside campus, but had never stepped foot there," she said. "The experience not only let them know they were welcome on campus, but provided an opportunity to envision themselves on a path toward higher education that could include Columbia." The visit culminated in the students creating end-of-year presentations that provided their own perspectives on how Manhattanville should be transformed through the development of model blocks. 
In speaking of Mason-Ailey's accomplishments, Shailagh Murray, executive vice president of Public Affairs at the University said, "The striking modern campus now rising in Manhattanville is one part of Victoria's legacy. She also leaves us with countless personal examples of how to play fair and treat people with kindness and respect. I know I speak for the entire leadership of Columbia in expressing gratitude to Victoria for her contributions to this institution and her commitment to the neighbors we consider part of our extended family."
While she plans to spend more time with her husband and daughter now that she is retired, Mason-Ailey also plans to keep busy. She continues to be an active member of the American Planning Association and works to ensure that urban planners recognize the importance of community engagement. She also chairs the APA's Planning in the Black Community committee, which is currently focused on increasing the involvement of Black planners and exploring how planning policy has affected the Black community.