Teaching Students about Visual and Performing Arts of the Harlem Renaissance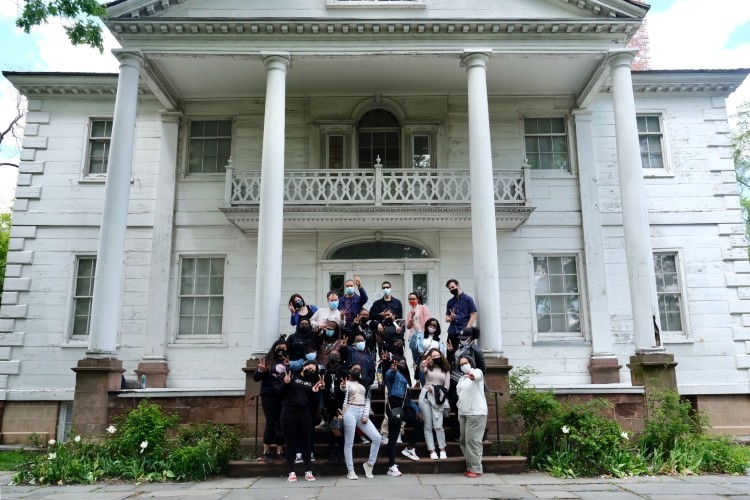 Recently, a new collaborative formed that is focused on working with 11th grade history teachers and their students to provide immersive lessons on the Harlem Renaissance and the role that visual and performing arts played. The collaborative is a partnership between Columbia's Connecting Youth Initiative, AAADS' Mellon Foundation Artist in Residence Program, and the Urban Assembly School for Performing Arts in West Harlem.
On May 12, the collaborative took students currently working on culminating arts-based projects to visit the Morris-Jumel Mansion. The visit provided an opportunity for the students to get a first-hand introduction to a piece of Harlem history and to develop a deeper understanding of that history. It also allowed them to get in-person lessons in music and photography, as they participated in a museum tour, a live music lesson, and a photography lesson. Some photos capturing the day's activities can be found below.
---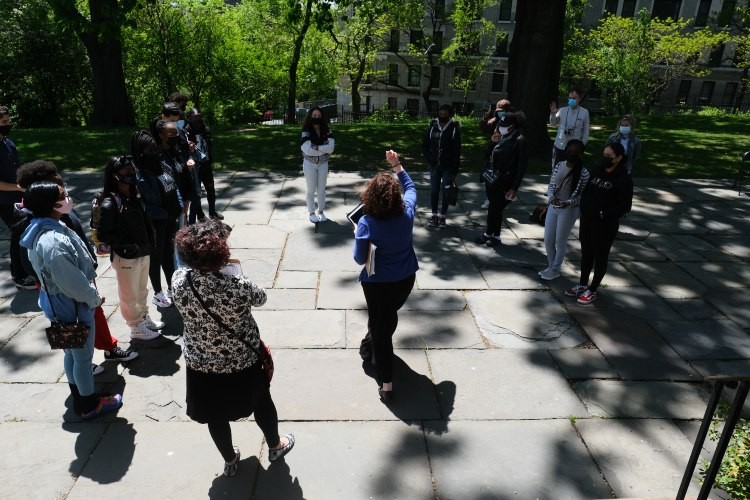 Students from Urban Assembly School for the Performing Arts receive a warm welcome and a quick history lesson from Megan Byrnes, Programs Manager at the Morris-Jumel Mansion Museum.
---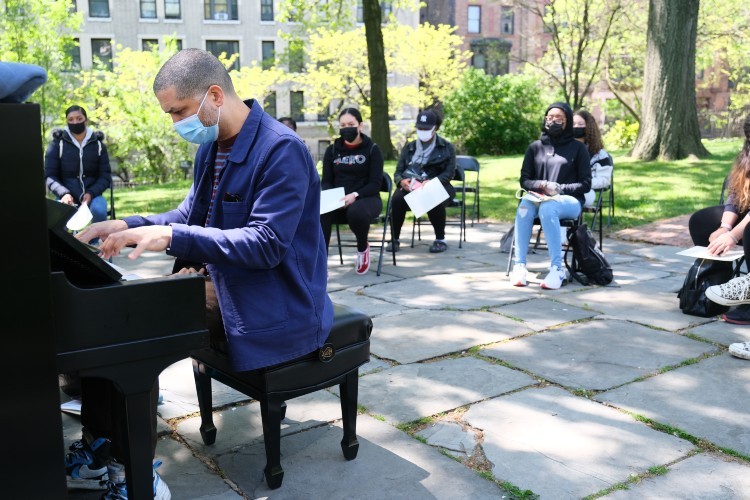 Columbia University AAADS Mellon Arts Project Artist-in-Residence and jazz pianist Jason Moran leads a musical demonstration for the students during their visit to the Morris-Jumel Mansion.
---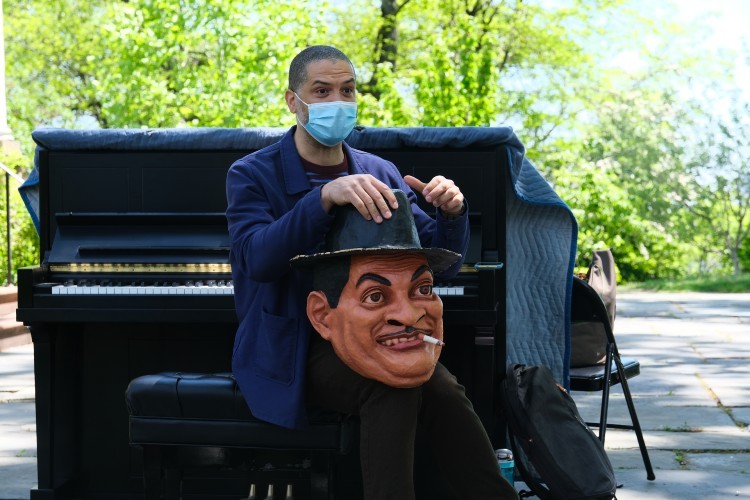 Jason Moran poses with a costume mask of legendary jazz musician Fats Waller.
---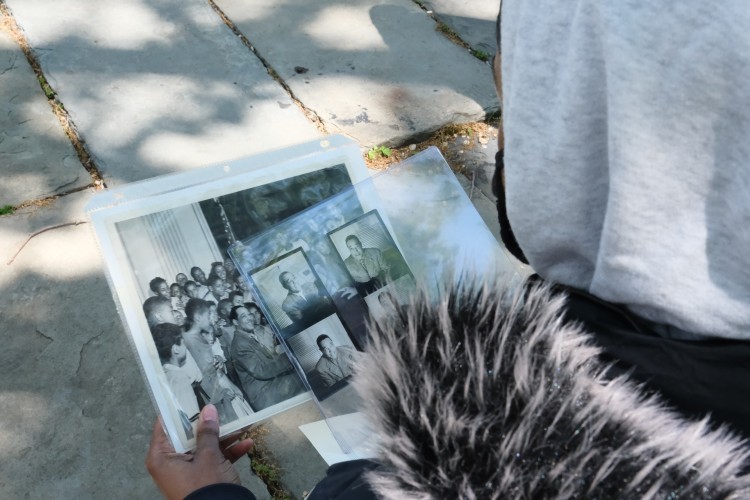 An Urban Assembly School for Performing Arts student looks at archival photographs of Duke Ellington during a live demonstration of Harlem Renaissance-era jazz music.
---