Opportunities to Volunteer in Harlem – December 2020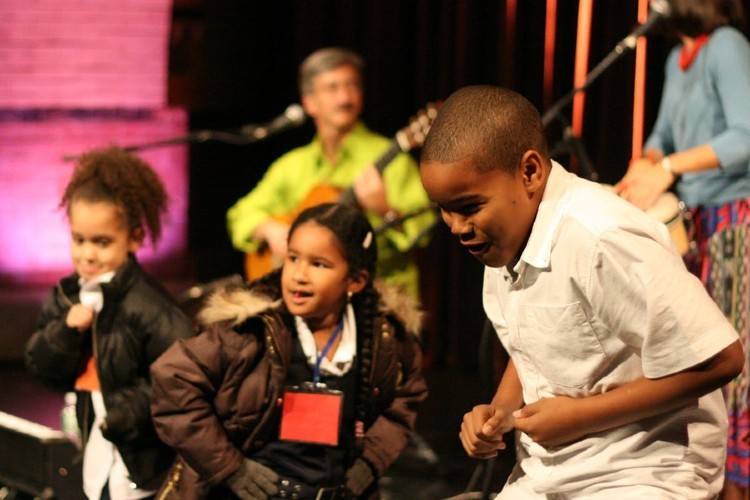 Columbia Community Service (CCS) is an initiative supported by Columbia, Barnard College, and Teachers College that engages the University's communities to strengthen organizations that are serving the needs of individuals and families living in Harlem and Morningside Heights. Recently CCS awarded over $200,000 in funding to local organizations and continues to fundraise and provide funding through the 74th Annual Appeal. CCS grantees have seen increased demand for services fueled by the COVID-19 pandemic and have an urgent need for volunteers to help meet the demand. 
Volunteer Opportunities
Arts & Minds provides art programming for people with dementia and their care partners. Learn more at www.artsandminds.org. This is an excellent position for anyone interested in community organizing, public health, social work, medicine, arts in health and anyone interested in making the world a better place.
Role: Promoting the work of Arts & Minds
Responsibilities: Arts & Minds has recently increased the number of programs being offered. They are reaching out to expand their Harlem audience and need help researching Senior Centers, Churches and other houses of worship, and Housing development contacts across Harlem.  The volunteer will promote the work of Arts & Minds to community leaders and potential participants. This work can be done remotely at least initially, and later, when it is safe, in person.  Tasks may involve crafting effective emails, placing announcements in community outlets, developing social media networks, telephone outreach, etc.  Creative ideas are welcome!
Days and Times: Flexible schedule
Special skills or requirements: The successful candidate should have a warm, friendly demeanor that comes across in person and via telephone and email.  Excellent general communication skills and a passion for the well-being of older adults are required. 
Contact: Email Carolyn Halpin-Healy or call 646-873-0712
The mission of the Bloomingdale School of Music is to provide open and continuous access to high-quality music education, regardless of economic status, ability level, ethnicity, or religious affiliation.
Role: Communications and Outreach for Bloomingdale School of Music Fall Semester 
Responsibilities: Provide support with promoting a remote Fall semester (classes and lessons) to current and new audiences.  Tasks will include press release writing, contacting media outlets and local businesses; research and outreach to potential partner organizations and audiences (i.e. local assisted living facilities, senior centers, youth organizations, etc.); distribution of flyers in the community.  Additional tasks may include production of short videos on Fall activities, as needed.   
Days and Times: Open days and hours during the first three weeks of September 
Special skills or requirements: Good written and oral communication skills 
Contact:  Email Senami Atinkpahoun, Marketing and Communications Manager
---
Role:  Translation of Bloomingdale School of Music Enrollment Materials
Responsibilities: Translation in Spanish and possibly Chinese of BSM Fall Enrollment materials, including course descriptions and enrollment forms.
Days and Times:  Open schedule; work is needed ASAP.
Special skills or requirements: Facility with conversational translations
Contact: Email Lohengrin Velasquez, Director of Student Services 
---
Role: On-site instrument cataloguing and storage clean-up for Bloomingdale School of Music
Responsibilities: Work with Events Manager to complete instrument cataloging of Violin and Guitar closets; rearrange the 3rd and 4th floor closets to free up space for increased cleaning/sanitation for reopening later in the calendar year.
Days and Times: To be coordinated with Events Manager; work will take place in mid-Fall.
Special skills or requirements: Good organizational skills.
Contact: Email Ling Lopez, Events Manager 
Broadway Community gathers around an open table, believing that the feast of justice, dignity, health and wholeness is for all people, especially in Morningside Heights​.
Role: Volunteer for Preparing the To-Go Soup Kitchen Meal

Responsibilities: Five (5) to Ten (10) volunteers are needed to help with basic culinary tasks and packing the to-go lunches that will be handed out, as well as clean up afterwards. 

Days and Times: Monday, Wednesday, and Fridays from 10:00am until 2:00pm

Special skills or requirements: No special skills but volunteers must wear closed-toed shoes. Face masks are required.

Contact: Email Timothy Wotring, Volunteer Coordinator
Harlem4Kids Network, Inc (H4K) is dedicated to the enrichment of the Harlem community through empowering a supportive network of local families and uniting residents across diverse backgrounds. 
Role: Social Media/Website Manager
Responsibilities:  Update website; Start an Instagram account and add content; Update Facebook Page with new content.
Days and Times:  Flexible hours. Deadline for completion is December 31, 2020.
Special skills or requirements: Knowledge of Squarespace preferred. Familiarity with Instagram and Facebook platforms.
Contact: Email Amanda Fuller or call 917.774.5197
Harlem Stage celebrates and perpetuates the unique and diverse artistic legacy of Harlem and the indelible impression it has made on American performing arts.  They provide opportunity and support for artists of color, and make performances easily accessible to all audiences.  They introduce children to the rich diversity, excitement and inspiration of the performing arts. 
Role: Programming Volunteer
Responsibilities: The Programming Volunteer is responsible for assisting the Director of Programming in all areas of programmatic activity at Harlem Stage. Conduct programmatic research for humanities events and community engagement initiatives;
serve as programmatic administrative support; create, receive and process materials and information for internal and external presentations; maintain programming files, department calendars, logs, and contact sheets; provide logistical support for performances and audience engagement activities; (e.g. artist's talks, humanities events, pre/post discussions); assist with activities as needed and devised according to schedule and goals.
The Volunteer will also assist with correspondence and serve as administrative coordinator to schools and artists; maintain reservation log for The Frances Davis/Harlem Stage Arts Education Program; provide logistical support for Education Programs in-school and in the Gatehouse.
Days and Times: To be determined.
Special skills or requirements: Bachelor's Degree desired and knowledge of the nonprofit performing arts sector; strong verbal, written and interpersonal communication skills; proficiency in Microsoft Office and Database Management; excellent customer service, time management, research, organizational, and creative problem solving skills; interest in arts administration and events management; self-starter with the ability to work creatively and independently; have a passion for the performing arts and work created by artists of color; ability to work in a fast paced environment; solution oriented, imaginative and progressive.
Contact: Please send a cover letter and resume to Monique Martin, Director of Programming.  No phone calls please.
LiLY is helping to change the tide for frail elders, many living alone, who often face dire challenges when families aren't available. 
Role: Virtual Friendly Visitor
Responsibilities: Help is needed to call home-bound seniors.
Days and Times: Flexible schedule
Special skills or requirements: Technology skills are helpful as many seniors are struggling to use a smartphone, Zoom, Face Time, etc. Seniors can benefit from technical support over the phone. Spanish speaking is also helpful as some seniors are monolingual.
Contact: Email Paula Seefeldt, Program Director or call 646-734-0182
NYC Kidsfest is a performing arts festival that is free to the public. Its mission is to enhance the lives of Morningside Heights and Harlem school children by exposing them to an eclectic line up of performing artists from The Studio Museum and Classical Theater of Harlem, among others.
Role: Producer's Assistant
Responsibilities: The volunteer will have a variety of diverse tasks which will include:
Research sponsors and funder
Manage Social Media 
Liaise with local community boards and schools 
Extend virtual community 
Event Production
Days and Times: Days and hours are flexible. Director will coordinate with volunteer via zoom. 
Special skills or requirements: Volunteers should enjoy working with people and have good communication and writing skills.
Contact: Email Jessica Chornesky
Purple Circle is an early childhood program that provides a quality educational experience within a nurturing environment that links families and educators in a community of natural learning and care.
Role: Grant Writer
Responsibilities: Volunteer needed as soon as possible to prepare grant proposals and support director in letter of inquiry.
Days and Times: Flexible schedule
Special skills or requirements: Experience with writing grant applications and proposals for not-for profits.
Contact: Email Elaine Karas, Executive Director or Laurie Kalinowski, Business Manager
Role: Language Lab Volunteer
Responsibilities: Language Lab Volunteers are conversation partners for the ESL students. They help facilitate conversations with English Language learners in small, informal groups.  This helps students gain confidence and fluency as they learn English.  The conversation topics are about every day topics. 
Days and Times: Labs take place Monday through Friday for one and half hours.
Special skills or requirements: No special skills are needed. However, all volunteers must attend an orientation session.
Contact: Email Lynda Metmer
The mission of SNACK* (Special Needs Activity Center for Kids and *Adults) is to fill a void for those affected with Autism Spectrum Disorders (ASD) and similar disabilities, ages 3-21, by providing unique after- school and weekend programs designed and staffed to address their needs. 
Role: Marketing Volunteer
Responsibilities:  
Develop survey questions by creating specific/strategic answer choices for effective analysis; compile and analyze responses; create overview of results; offer recommendations from survey feedback
Blogs: Write blogs (guidance provided); post on website and social media platforms
Virtual Classes: Create marketing ads to promote virtual classes that can be shared when doing outreach to schools, families and supporters.
Days and Times: Flexible schedule based upon availability
Special skills and requirements: Marketing experience a plus
Contact: Email  Gray Delmar, Program Director or call 212-439-9996
---
Role: Virtual Peer Mentor for Young Adults with Special Needs
Responsibilities:  Young adults are needed to help facilitate social interactions and build friendships with our population of teens and adults with developmental delays. Must participate as a positive peer role model in virtual art, music, yoga, dance, and exercise classes. 
Days and Times: Classes are currently held each hour on weekdays from 10:00 am-3:00 pm, and run for approximately 45 minutes each. Applicants must be available to participate in at least 2 classes per week.
Special skills or requirements: Basic knowledge of Zoom video conferencing and access to a computer, phone, or tablet is required.
Contact: Email Gray Delmar, Program Director or call 212-439-9996
Triple F Empowerment's mission is to inspire, empower and encourage the young people of Harlem to pursue education and careers in the STEAM (Science, Technology, Engineering, Arts and Math) fields.
Role: Remote Instruction Support Volunteer(s)
Responsibilities: The individual(s) will provide support during remote instruction sessions by joining video conferences and participating in the science activity.
Days and Times:  Monday, Wednesday, Friday, and/or Saturday afternoons from 2:30-5:00pm. One person can commit to all four days or multiple volunteers can work together to fill the position. 
Special skills or requirements: Volunteer (s) must be fluent in remote learning tools; Zoom and Google Meet. This position is ideal for someone interested in learning how youth programs are operated during this time of social distancing.
Contact: Email Stephanie E. Farmer