Meet the 11th Cohort of A'Lelia Bundles Community Scholars
The 11th cohort includes an interior designer, community leader, entrepreneur, and HR professional, all driving change in the lives of others.
October 26, 2023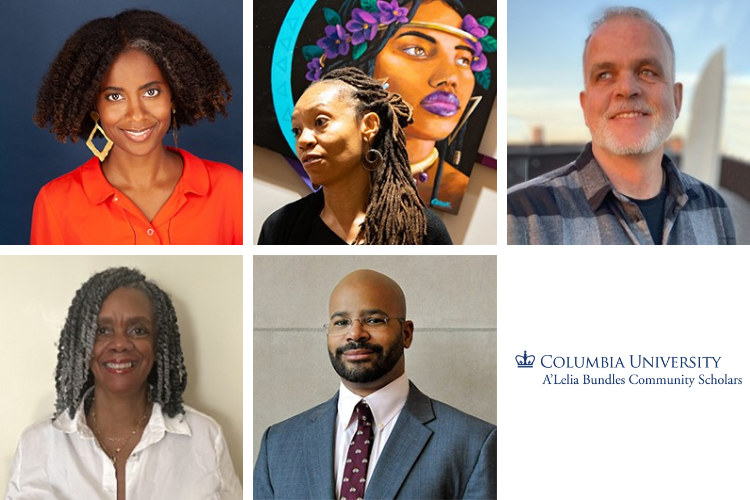 Columbia welcomed its newest class of A'Lelia Bundles Community Scholars to the University community.
This year, the group includes an interior designer with a dedication to understanding how the Black aesthetic influences different spaces, a social scientist focused on equity-based approaches, a community leader with a passion for ministry and supporting older adults, an accomplished entrepreneur, and a human resources professional with over a decade of experience in counseling and economic advancement. 
Bundles Scholars join the university for a three-year period that gives them the resources to expand their research, realize a project, and increase their knowledge through access to Columbia's libraries, course auditing, and building a community with passionate individuals working on a wide variety of projects. 
The scholars, chosen through a competitive application process, all hail from Upper Manhattan.
This year's new scholars are: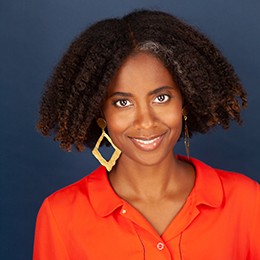 Renita Croney currently serves as the Director of Presentation & Design at Red Rabbit, an innovative organization committed to transforming the school lunch experience into a celebration of cultural identity. Her work plays a crucial role in helping Black and brown students forge profound cultural connections through their physical surroundings during mealtime.
With a diverse professional background, Renita has excelled as an Interior Designer and consultant. Her portfolio includes office spaces tailored to enhance collaboration and productivity, meditation areas thoughtfully crafted to alleviate pandemic-related anxieties, bedrooms customized to address attention disorders, and living spaces designed to reconnect families to their heritage.
As a Bundles Scholar, Renita will embark on a research journey to explore the Black aesthetic within interior design. Her research will delve into the intricate interplay of colors, textures, shapes, and objects, all of which hold a central place in the Black experience, with the goal of understanding why these elements serve as channels for cultural enrichment and a sense of belonging.
---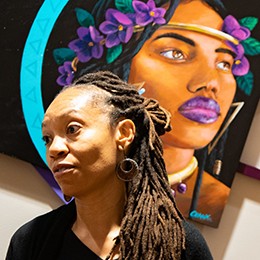 La Tonya M. Green is a New York City-based results-oriented activist social scientist. She is also an artist and writer who is a student of power and its uses. She serves as a strategic thought- and learning partner to systems change and social justice leaders and influencers in the philanthropic, private, public, and nonprofit sectors.
Particularly as they pertain to economic, political, racial, and social equity, La Tonya focuses on data-informed, evidence-based decision-making and measuring organizational and program effectiveness and impact. 

La Tonya holds a Bachelor of Arts in African-American Studies and Political Science from the University of California, Berkeley. She also holds a Master of City Planning, an Urban Design Certificate, and a PhD in Urban Sociology and City Planning from the Massachusetts Institute of Technology.
As a Bundles Scholar, La Tonya will focus on documenting the interiority of Black people's lives in Harlem from just before the pandemic, 2018-2019, to the present. La Tonya is interested in the interior and mundane moments of those residing in Harlem before, during, after and in between pivotal moments that have changed the neighborhood. 
---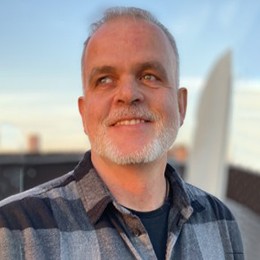 Chris Lawrence is originally from the UK but with his wife Naomi and four children put down roots in Harlem. He has spent most of his career doing community organizing and inner-city church-related ministry.
After pastoring a United Church of Christ church in East Harlem for 5 years, Chris and his wife Naomi transitioned to work with InnerCHANGE, a Christian Order, working alongside neighbors in low-wealth neighborhoods.
Chris also works for Job Path NYC supporting adults with Intellectual and Developmental Disabilities and is pursuing a D Min program at Drew University in his spare time.
As a Bundles Scholar, Chris is focused on finding practical ways to support seniors for more flourishing, resilient and hopeful living, through persistent advocacy on their behalf and a person-focused approach to deep listening and companionship. Chris wants to bridge the gap between academia and concrete expressions of how these visions and themes become operationalized particularly among lower-income seniors. 
---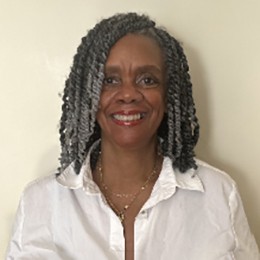 Bonita G. LloydNettles is an accomplished entrepreneur with over two decades of experience in nonprofit management consulting, finance, and economic development. She possesses a diverse skill set finetuned by her background in community economic development, manufacturing, marketing, corporate finance, and banking.
As the founder of Harlem Renaissance Economic Development Corporation, a 501(c)(3) organization, Bonita implemented her vision that economic progress via entrepreneurship has the most profound effect on the community, its institutions, and individuals' lives. Her holistic approach included art, culture, health, education, and housing services which impacted 3000 entrepreneurs, 600 youth, and numerous community residents.
At the same time, Bonita also served as an adjunct professor, strategic planning consultant, and curriculum creator for young entrepreneurs at Columbia Business School. 
As a Bundles Scholar, Bonita is focused on promoting and preserving Jazz culture through music, art, literary, and oral history, inspired by the literary works of the Harlem Renaissance Economic Development Corporation's (HREDC) late co-founder. 
---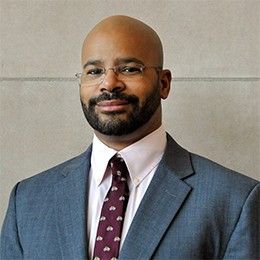 Ray Tebout has over 15 years of experience in people practice and human resources, focusing on making a positive impact. He is particularly interested in helping individuals affected by the criminal legal system find social, career, and economic advancement. Currently serving as the Associate Vice President of People Practices at Exodus Transitional Community, Ray is responsible for ensuring the health, safety, and productivity of the organization's employees. He creates a supportive work environment that encourages personal and professional growth.
Ray holds a Bachelor's degree in Transitional Counseling Psychology and Economic Empowerment from CUNY, which reflects his interest in understanding human behavior and equipping others with economic strategies.
He is also pursuing a degree in HR Administration, demonstrating his commitment to continuous growth and skill development in managing and nurturing human capital.
As a Bundles Scholar, Ray is developing a management training program for emerging non-profit leaders who have been negatively impacted by the criminal legal system.