Learning About the Lost Voices of Civil Rights Activism in Harlem Schooling
By
Annick Sullivan (Double Discovery Center)
Bashar Makhay (Editor)
August 16, 2021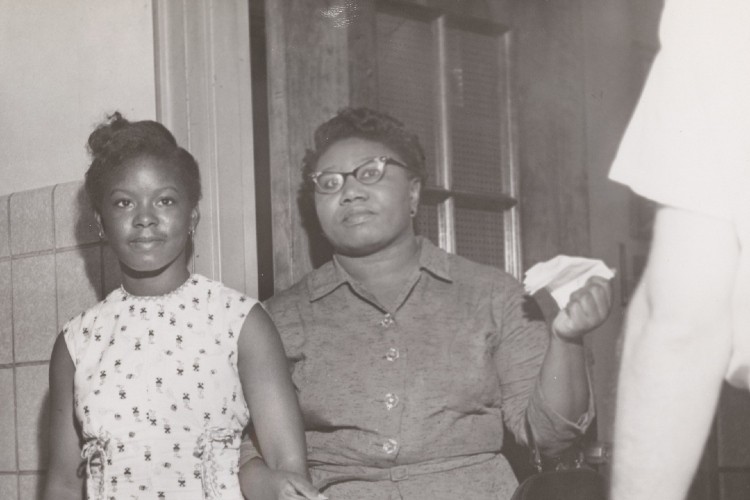 "History focuses on messianic narratives where a few superheroes perform extraordinary acts of courage to change the world and it forgets the huge efforts of so many other individuals who fought relentlessly for years and played a crucial role in building a better path," says Mahir Syed, M.A. Teaching of Social Studies, Teachers College. Mahir leads the Roger Lehecka Double Discovery Center (DDC) Summer Academy class, Lost Voices of Civil Rights Activism in Harlem Schooling. The course is just one of the numerous programs DDC offers as part of its efforts to leverage the university's intellectual and human capital to provide comprehensive support to low-income and first-generation college-bound youth from Harlem and Washington Heights in their higher education journey.
During the course, high school students explore educational activism in Harlem during the Civil Rights Movement through the lens of youth, women, and multicultural advocates who led the struggle against segregation and racism, but are not mentioned in school curriculums today. "This is a great opportunity for students to learn how to research authoritative information, analyze it and put it into context," says Mahir. "So they understand who writes history and why various perspectives are silenced or lost." The class was developed in collaboration with Youth Historians in Harlem, a project initiated at Teachers College to engage local students in the history of the Harlem community.
 
Using primary sources, the class covers the struggles of forgotten activists like Mae Mallory who filed a suit against the New York City Board of Education in 1957, three years after the landmark Supreme Court case Brown v. Board of Education ruled as unconstitutional the racial segregation of children in public schools. Mallory argued that the city's schools were segregated and she asked for an "open transfer" policy to let students attend schools outside of Harlem. She won the right to transfer her children and ultimately forced the board to acknowledge that New York's schools were segregated.
Get Updates From The Double Discovery Center
Another overlooked milestone explored in the class is the February 1964 New York City school boycott, which was the nation's largest civil rights demonstration at the time. There were almost twice as many protesters as in the August 1963 March on Washington. Led by several civil rights activists including Milton Galamison, pastor of Siloam Presbyterian Church in Bedford-Stuyvesant, the boycott demanded integration along with better teaching conditions and school facilities for Black and Latino students.

"History shows that segregation was established intentionally and strategically to undermine and obstruct efforts by racially marginalized communities to access quality education. The drawing of zoning lines today by the New York City Department of Education perpetuates the problem," says Mahir. As part of the course, students look at their own school and identify the keys ways that segregation continues to be an issue today.

"I am learning about so many perspectives of the civil rights movement in New York City", says Giada R. (DDC'23). "It gives me a greater understanding of the issues, then and now."

Even after a year and a half of virtual learning, Mahir says that students are super motivated and engaged in the online curriculum, "Students share their insights and they teach me as much as I teach them."