Harlem Wellness Center Supports Healthy Living Practices in Harlem and Beyond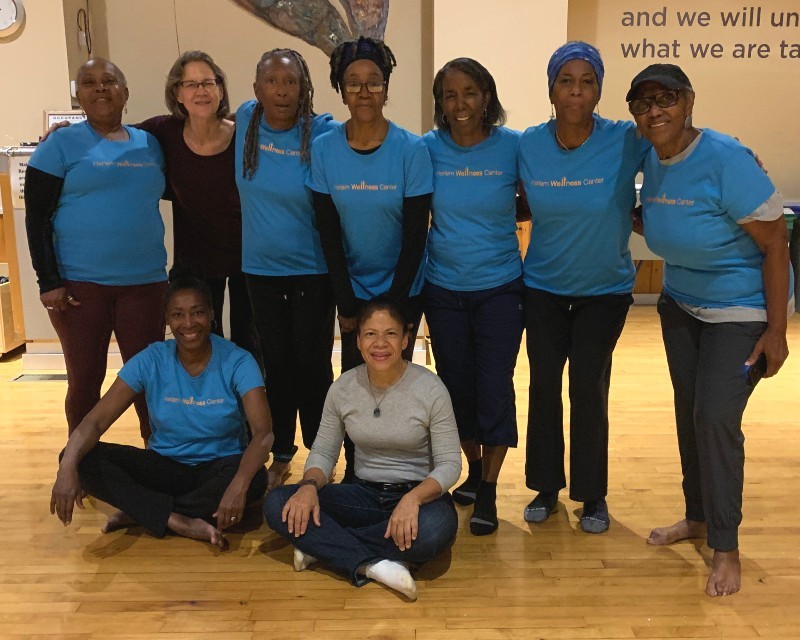 In 1993, Vivian Williams Karutz went on her first yoga retreat, the combination of nature, whole foods, meditation, physical activity, and positive human connection gave her a strong sense of well being and balance. When she returned, she went on a quest to figure out how she can incorporate those learnings into her daily life and teach others in her circle to do the same. Years later in an effort to educate, motivate and support life long healthy living practices in Harlem and beyond, Karutz founded the Harlem Wellness Center (HWC). Through their services, participants of HWC programs gain a toolkit for living a more healthy, balanced and peaceful life. 
Earlier this year, the Harlem Wellness Center received a $3,000 grant from Columbia Community Service (CCS). CCS is an employee giving campaign of Columbia, Barnard and Teachers College, where 100% of funds donated are used to provide grants to numerous non-profit organizations in Upper Manhattan. The CCS grant to HWC supported their Active Bodies and Power of Nature programs. The Active Bodies program saw an increase of 200 participants in yoga, dance, conditioning and other recreational activities that HWC holds regularly throughout Harlem. Another 50 participants joined the Power of Nature program that included day trips in the country for physical activity, mindfulness practice and community building and hikes in NYC greenways and parks. One of HWC's most active participants is a 72 year old woman that goes by the name Ms. P. She shares that she was not physically active before the HWC began providing wellness programs in her building. Through HWC, Ms. P was able to experience her first massage and improved her mobility with chair yoga.
To learn more about the Harlem Wellness Center, including how to get involved, visit the Harlem Wellness Center website.
Image Carousel with 4 slides
A carousel is a rotating set of images. Use the previous and next buttons to change the displayed slide
Slide 1: Harlem Wellness Center Yoga Class

Slide 2: Harlem Wellness Center members and Youth Jumping Rope

Slide 3: Harlem Wellness Center participants at a nature retreat

Slide 4: Attending a conference to learn about healthy eating habits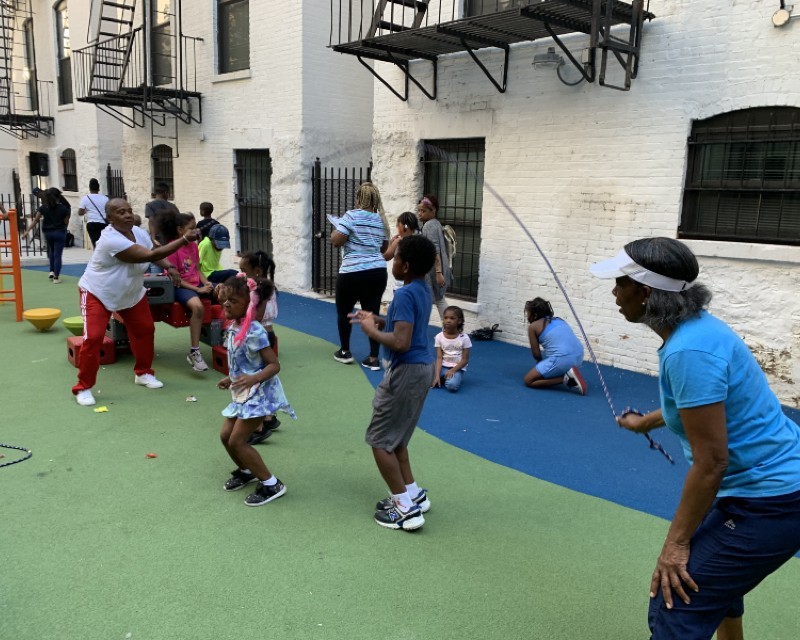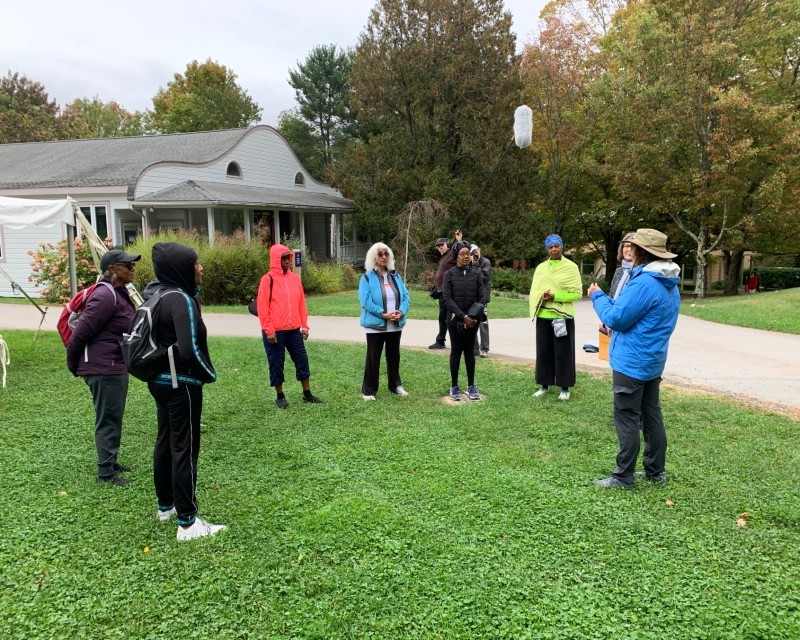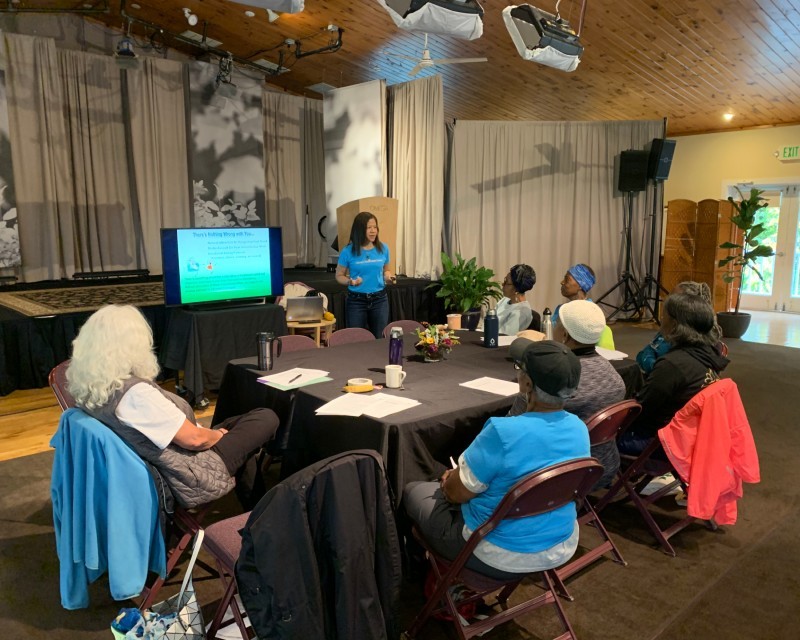 Previous
Next
The 73rd Annual Appeal for Columbia Community Service is underway at Columbia, Barnard, and Teachers College. Learn more about CCS, their grantees, and what they accomplish with support from faculty and staff at Columbia.