Free and Inexpensive Summer Youth Programs Here at Columbia University and Uptown NYC
Free and low-cost summer programs are available here at Columbia and throughout Uptown.
March 13, 2023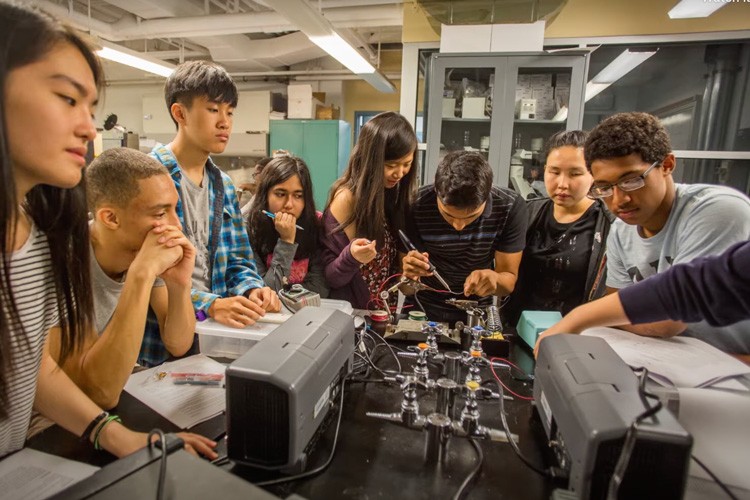 Spring is fast approaching and students are starting to count down the days until summer break. This summer, Upper Manhattan has plenty of youth programming available to students who want to deepen their interests or explore new ones. 
Columbia Neighbors compiled a list of free and low-cost summer programs available at Columbia University and throughout Uptown to help students and guardians find the right program for them. 
Know of a free or low-cost summer youth program that we should include here? Send us an email.
Summer Programs at Columbia University
Deadline: March 10 (late applications accepted until March 17)
Price: Free
Location: 61 Rte 9W, Palisades, NY  
The Secondary School Field Research Program (SSFRP) is a summer internship in field and laboratory science at the Lamont-Doherty Earth Observatory. High School students will work in field research teams and receive mentorship from Columbia scientists and undergraduate science majors to do research on ecology, earth, and environmental sciences. Apply here.
For any questions, please reach out to SSFRP at [email protected]. 
Deadline: March 15
Price: Free
The Hk Maker Lab is a summer engineering design program at Columbia Engineering that places high school juniors and seniors in pre-college, project-based courses with Columbia University faculty. This program is designed for students from backgrounds that are underrepresented in STEM and who have financial needs. 
Students who successfully complete the program will have the opportunity to obtain a paid internship at an academic or industry research lab in the summer of 2024. 
For any questions, please reach out to Hypothekids at [email protected]. 
Deadline: March 27, 12 am
Price: Free 
The Office of Community Partnerships at Columbia Business School is hosting a new program for rising high school juniors and seniors that focuses on offering a flexible and stable income stream for high school, college, and beyond. This pilot program will only be offered at Columbia this year and the incoming class is limited to twenty seats. View a recording of the information session here.
For any questions, please reach out to Pat Lilly, Senior Program Manager, at [email protected] or at (212) 854-0216.
Deadline: March 30
Price: Free ($1,300 stipend) 
Location: Lamont Hudson River Field Station at Piermont Pier
The Next Generation of Hudson River Educators program is a summer internship for high school students interested in learning from the Hudson River through field investigations and data collection. Students will create educational resources using different platforms to teach peers, families, and communities about the importance of the Hudson River estuary and Hudson watershed. 
For any questions, please reach out to Marisa Annunziato, Education Program Assistant at [email protected]. 
Deadline: Regular applications due March 31 
Price: Free ($1,000 stipend) 
Freedom and Citizenship is more than a summer program. Beginning in July and running through May of the next year, the program requires its students to commit to a four-week intensive summer seminar on political philosophy, followed by a year-long civic leadership program. 
The program prepares juniors in high school for college and life beyond, supplying them with college application guidance and supervision from professors and undergraduate teaching assistants. First-generation college-bound students from low-income backgrounds are especially encouraged to apply. 
Check out the FAQs or contact Executive Director, Dr. Jessica Lee with any additional questions at [email protected]. 
Deadline: March 31
Price: Varies. Columbia University offers 25 scholarships per summer based on the financial need of children from Manhattanville in the West Harlem area. All scholarship applications must come to Columbia University through the West Harlem Development Corporation (WHDC). For more information on eligibility, please contact the WHDC.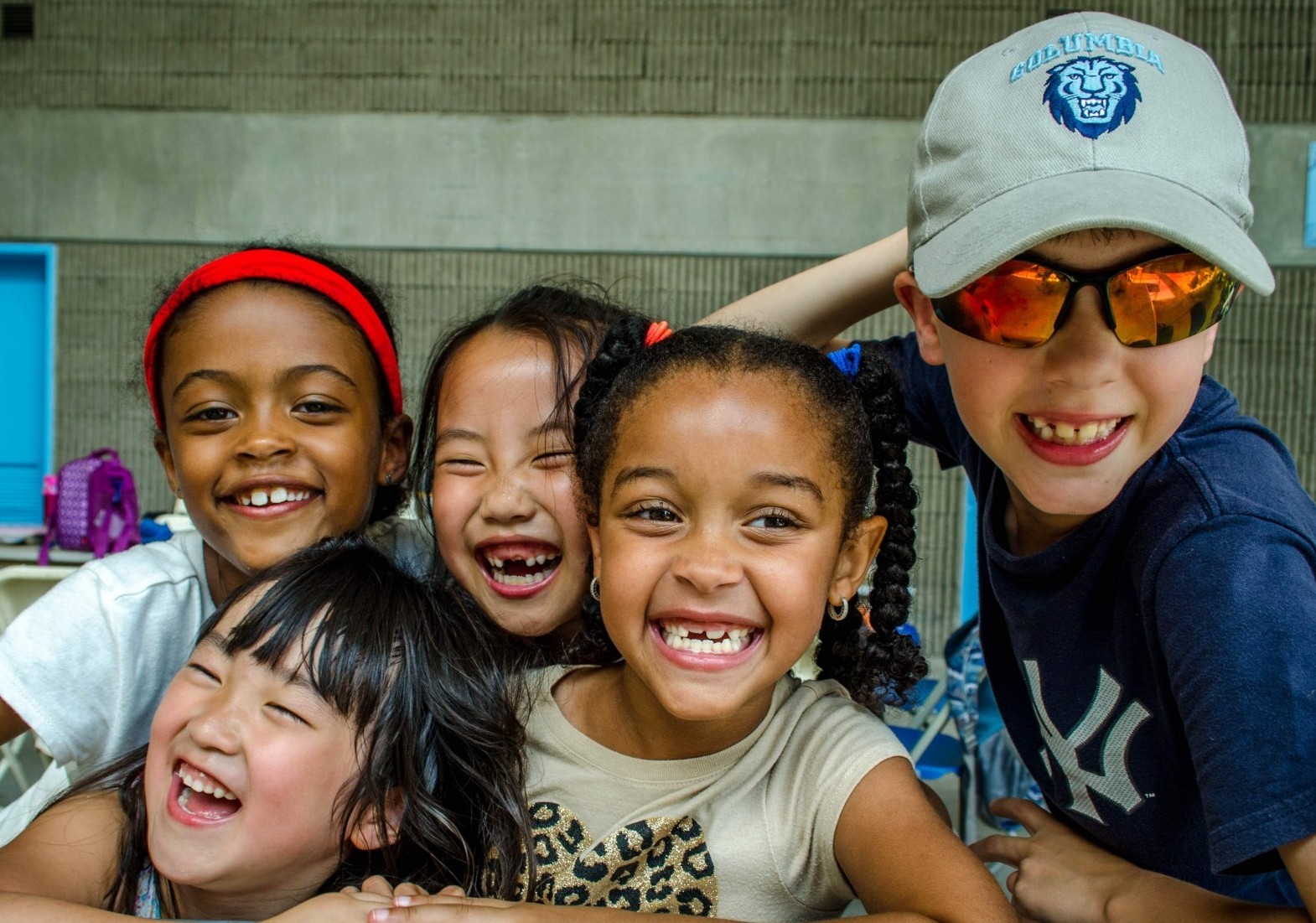 Little Lions Camp is a kid-centered, fun-based day camp for all children ages 6 to 12 with a focus on keeping kids physically and creatively active. Programming features an ever-changing combination of classic PE games, backyard favorites, sports, and special surprises to keep kids happy, active, and engaged. Learn more about the program.
Deadline: April 15 (for the Summer Session) 
Price: Free
The State Pre-College Enrichment Program (S-PREP) is a free high school and college preparatory program for seventh- to twelfth-grade students interested in medicine or related STEM fields. S-PREP has both a summer and an academic year session. See the Columbia University Irving Medical Center website for more details.
Students who participate in S-PREP during their academic year are eligible to apply for two additional Columbia summer programs: 
For any questions, please reach out to the S-PREP program at [email protected]. 
Deadline: April 15
Price: Free, stipend of $15 per hour 
Engineering the Next Generation (ENG) is a six-week summer research program at Columbia Engineering for academically competitive NYC high school juniors and seniors. Student researchers are matched with mentors and supervised by Columbia faculty members and graduate students. 
For any questions, please reach out to the Engineering the Next Generation program at [email protected]. 
Deadline: May 1
Price: Free
Spend the summer on campus! The Double Discovery Center (DDC) Summer Academy is a free five-week academic enrichment residential program for 9th and 10th-grade students from first-generation and/or low-income backgrounds as defined by Federal guidelines. Students live in Columbia residential halls for five weeks, take trips across New York City, and partake in classes ranging from robotics and theater to financial literacy and digital media. 
For any questions, please reach out to the Double Discovery Center at [email protected]. 
Deadline: June 26
Price: Free 
Location: Virtual
Is your child interested in cancer research? The Scientific Enrichment Month Program, held at Columbia's Herbert Irving Comprehensive Cancer Center (HICCC), is a free virtual program taking place in July for high schoolers from grades 6 to 12 as well as undergraduate college students. This month-long program focuses on cancer education, scientific enrichment, and professional development. 
See the Scientific Enrichment Month program website for contact information. 
Summer Programs Across Upper Manhattan and NYC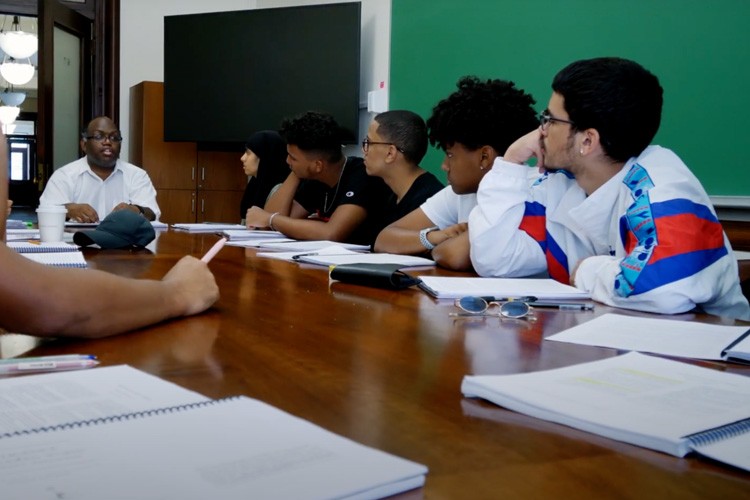 Deadline: March 15
Price: Free
Location: Varies
The BEAM summer camp is a math program aimed at increasing the representation of students from low-income and historically marginalized communities in the field of mathematics. This free summer program has two program structures aimed at sixth-grade and seventh-grade students.
Deadline: March 22
Price: Free
Location: Varies
Now in its fourth year, the Harlem Youth Gardeners (HYG) program provides an opportunity for twenty-four teens to learn about the history and ecology of parks, gardening and landscaping, leadership skills, and more. Participants are paid a competitive wage to work in the parks as they learn. 
Deadline: March 24
Price: Free 
Location: Virtual
The Girls Who Code Summer Immersion virtual program is designed for students to earn beginner-level proficiency in HTML, CSS, and JavaScript for web development or an intermediate-level proficiency in Python for cybersecurity, or a brand-new data science track. Students can move at their own pace, or follow the live, virtual, 2-week introductory computer science course. 
Deadline: March 28
Price: Free (Stipend of $175 per week)
Location: One Hogan Place
The Manhattan District Attorney's High School Internship Program is a rigorous internship that provides students with an insider's view of the criminal justice system. Participants will have the opportunity to engage in workshops and discussions surrounding criminal justice, police brutality, civic engagement, leadership, and more. 
Program participants will take part in a series of presentations and conversations with staff to build a foundational understanding of how policies are developed and implemented. 
For any questions, please reach out to [email protected] or call (917) 808-6421. 
Deadline: March 31
Price: Free
Summer Youth Employment Program (SYEP) connects NYC youth between the ages of 14 and 24 with career exploration opportunities and paid work experiences each summer. During the summer, youth are placed at a worksite based on the interests outlined in their applications. 
Deadline: April 1
Price: Free and paid opportunity 
Teen Corps is a paid experiential learning program for high school volunteers interested in learning basic horticultural knowledge and skills. Volunteers work closely with Conservancy staff to maintain key park areas, participate in ecological revitalization projects, and prepare sites for fall planting projects.
All high school teens – rising freshmen to graduating seniors – are welcome to apply. Priority is given to teens living in the West Harlem neighborhoods of Hamilton Heights, Manhattanville, and Morningside Heights.
Deadline: April 10
Price: Varies, West Harlem Development Corporation is partnering with the Riverside Park Conservancy to offer scholarships. Winning applicants will receive two free weeks of the camp. Scholarships are for Manhattan Community District 9 (MCD9) residents only.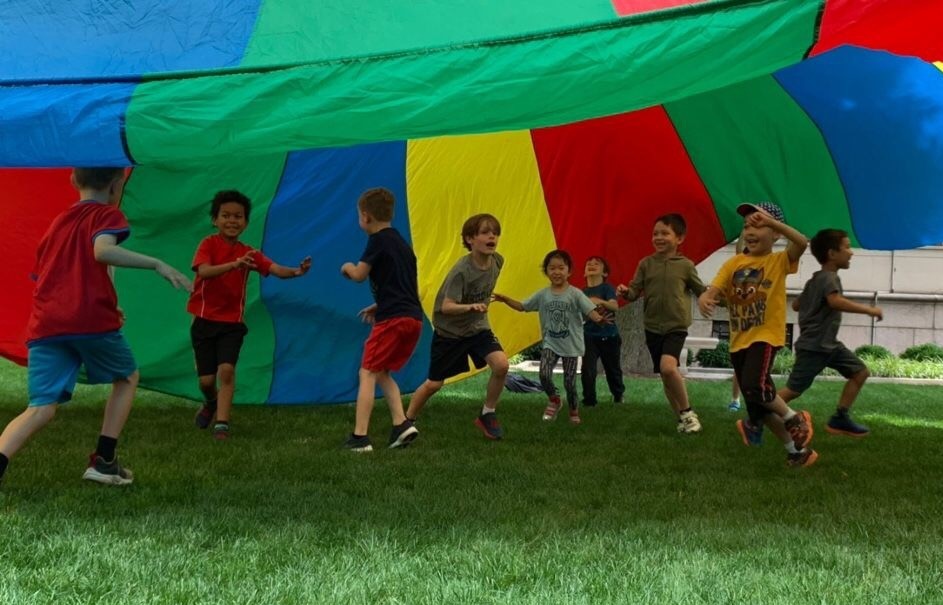 Riverside Park Conservancy's Summer Sports Camp is a weekly all-day camp for children ages 4 to 16. Available sports are baseball, basketball, flag football, soccer, tennis, volleyball, and tumbling/gymnastics, as well as multi-sport week options. The camp uses the sports fields and courts in Riverside Park and Fort Washington Park. 
Deadline: April 24
Price: Free
Location: 118 West 134th Street
Harlem Grown's summer camp is a seven-week program designed to inspire children to explore the outdoors, become master farmers, taste and create delicious recipes, and lead healthier lives. The camp is free to all participants and runs for seven weeks. Students are placed in groups with similar-aged peers and spend time on their farms participating in hands-on activities.
Deadline: April 26
Price: Free
Location: Varies
STEM Matters NYC offers a variety of programs during spring break and the summer for students in grades K-12 including one-week camps and multi-week high school programs. If you are interested in animal science or aerospace, marine biology or mechanics, ecology or engineering, and so much more, come discover, investigate, design, and create at this summer program. 
These programs are free and students receive MetroCards for transportation if needed; busing is not provided. STEM Matters NYC programs do not provide meals.
Programs to keep in mind for later this year and next  
There are other youth programs that your child can take part in later this year or next. Plan ahead and familiarize yourself with these programs and their requirements so your family feels prepared for the next time applications are open.