Entrepreneurial Design Thinking Brings Together Students From Across New York City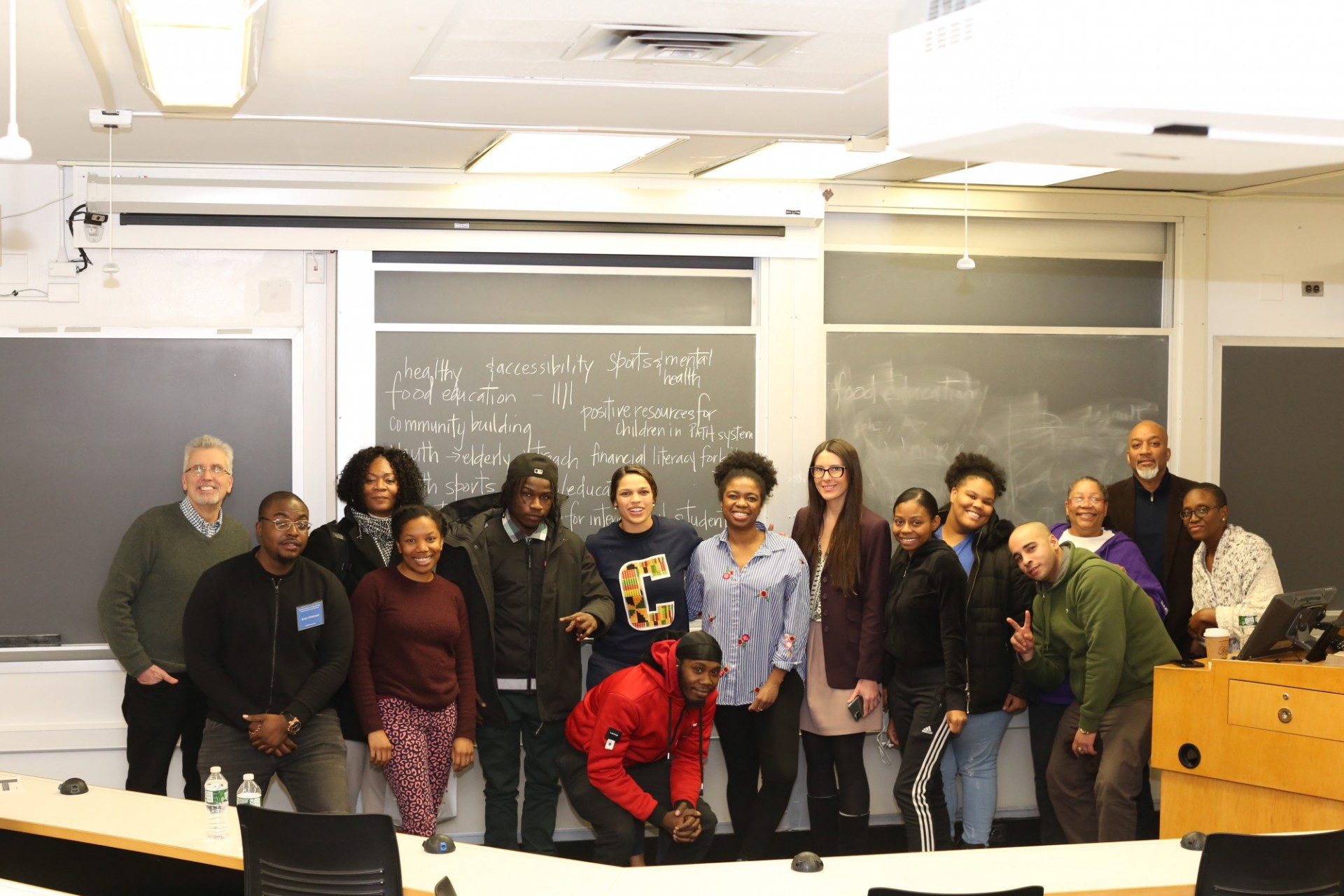 This spring, a cohort of 23 aspiring entrepreneurs, many of whom have been involved with the criminal justice system, took part in the Entrepreneurial Design Thinking program, which adapts an MBA curriculum to focus on identifying a community problem and creating a market-based solution.
Rather than focusing on a single skill or aspect of entrepreneurship, Columbia Business School students and alumni guide participants through how to identify a real world problem, find potential customers, validate their assumptions, and create a pitch to address the need. This process helps the budding entrepreneurs to develop their ideas and build businesses that are equipped to address the needs they seek to meet. Those in the program also have the potential of winning a $5,000 or $10,000 grant to bring their ideas to fruition.
The Entrepreneurial Design Thinking program recently graduated its third cohort. It began in the summer of 2019 as a project of Columbia's Office of Government and Community Affairs, which helped guide a partnership between Columbia Business School's Venture for All program and the New York City Department of Probation. At Columbia Business School, Beverly Leon (BUS'20) and Jack McGourty developed the program, and since then instruction has been led by Leon and Stef Alicia McCalmon (BUS'19).
"When I revised Columbia's workforce development approach to focus on STEAM and entrepreneurship, I saw [Entrepreneurial Design Thinking] as a way to take our intellectual capital at Columbia and create an academic program to help train justice-involved people and others," said Flores Forbes, associate vice president of Government and Community Affairs at Columbia.
Though the program is open to anyone in New York City, participants are recruited primarily through Neighborhood Opportunity Networks, a Dept. of Probation program that provides opportunities for community engagement in neighborhood settings. This places a focus on formerly incarcerated individuals, those on parole and people whose friends and families have been involved with the criminal justice system. The open enrollment also allows the program to bring together people from diverse backgrounds. Participants range in age from their early 20s to their 60s and include some who have MBAs or have attended prestigious universities.
In class, the aspiring entrepreneurs form partnerships to develop ideas that have ranged from food justice to support for people currently incarcerated to financial literacy. As a result of these partnerships that were unlikely to have happened without the program, participants can provide unique solutions to community problems. Participation provides access to resources and training for entrepreneurs that often aren't available to people from less advantaged backgrounds. Some participants have found the program so beneficial that they have returned to take the class again, in order to pitch another idea.
Through the first three cohorts, participants were able to build partnerships across neighborhoods, boroughs, and walks of life, working together to create business pitches for issues that they were passionate about. Instructors stress the importance of collaboration and that has helped create business partnerships that could become lifelong relationships. Successful projects include Nanny's Kitchen, a food justice program based in Brooklyn that prepares young people for food industry jobs with food safety and preparation skills, and B.E.A.T. Labs, a program that uses the lens of the beauty industry to encourage STEM learning in young black and brown girls. Both Nanny's Kitchen and B.E.A.T. Labs were recipients of the $10,000 top prize grant in the culminating pitch competitions.
"Through key partnerships with NYC's Department of Probation and the Neighborhood Opportunity Network, Columbia Business School's Venture for All programs continue to innovate and distribute a design thinking and entrepreneurship curriculum to support aspiring entrepreneurs and their communities," said the Business School's McGourty.