Columbia: Year of Water Celebrating Earth's Most Precious Resource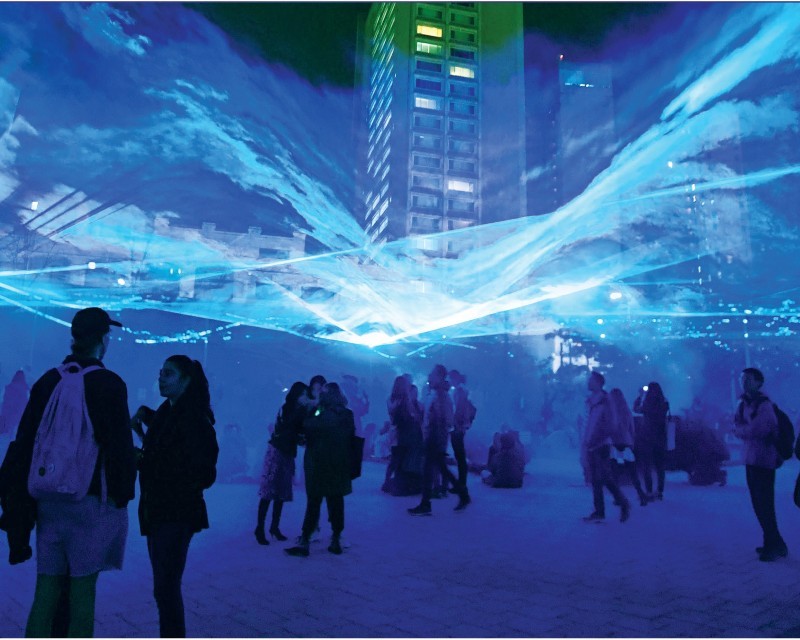 This fall, Columbia launched the Year of Water, a multi-subject exploration of water that will touch on all of its aspects: social, political, cultural, economic and environmental. Led by the School of the Arts and including the entire University, public programming will feature art exhibitions, lectures, screenings, readings and research seminars. 
"It is exciting for the School of the Arts to spearhead the Year of Water and to play a central role in convening the institutes, schools and programs at Columbia engaged in research," said Carol Becker, dean at the School of the Arts. One of her goals is to use art to make water-related research visible to the public. "Artists have a unique capacity to really affect how people feel, how their minds work, but also how their hearts really open to these issues; and that, I believe, is really how consciousness and change occur," said Becker. Over the course of three days in October, Dutch artist Daan Roosegaarde presented WATERLICHT, a science-fiction-meets-immersive-art installation. Set in Small Square on the Manhattanville campus, Roosegaarde's interactive work used LED lights and lenses to create an ever-changing "dream landscape about the power and poetry of water," and raise awareness of rising global sea levels. 
Close to 10,000 people from across Columbia and Harlem came to Manhattanville to experience WATERLICHT. "It feels like when you're a kid and go into the pool and hold your breath, and you look up and everything feels so quiet and peaceful," said Charlotte Munson, a junior at Columbia College. 
The artist Olafur Eliasson was also on campus for a public discussion of his large-scale architectural projects, such as Ice Watch, a work in which he extracted 30 blocks of glacial ice from waters surrounding Greenland and placed them in the streets of Copenhagen, Paris and London to serve as a visual reminder of the impact climate change has on the environment. "We must recognize that together we have the power to take individual actions and to push for systematic change. Let's transform climate knowledge into climate action," said Eliasson. 
The Year of Water will continue through the end of the Spring 2020 semester. To learn more, please visit yearofwater.columbia.edu for a calendar of events, an online database of water-related research and a directory of more than 300 faculty, students and staff who are engaged in important research and action on issues related to water.
Image Carousel with 3 slides
A carousel is a rotating set of images. Use the previous and next buttons to change the displayed slide
Slide 1: Aerial view of WATERLICHT in the Small Square. Photo Credit: Eileen Barroso

Slide 2: Carol Becker, Dean of the School of the Arts and Daan Roosegaarde, Dutch artist at the WATERLICHT reception. Photo Credit: Sirin Samman

Slide 3: Guest gathered walking through the Small Square to experience WATERLICHT. Photo Credit: Eileen Barroso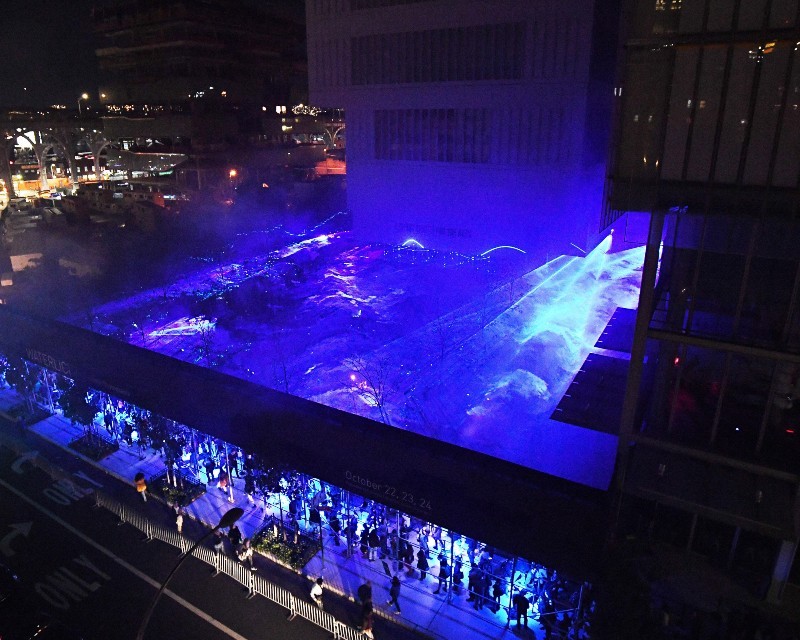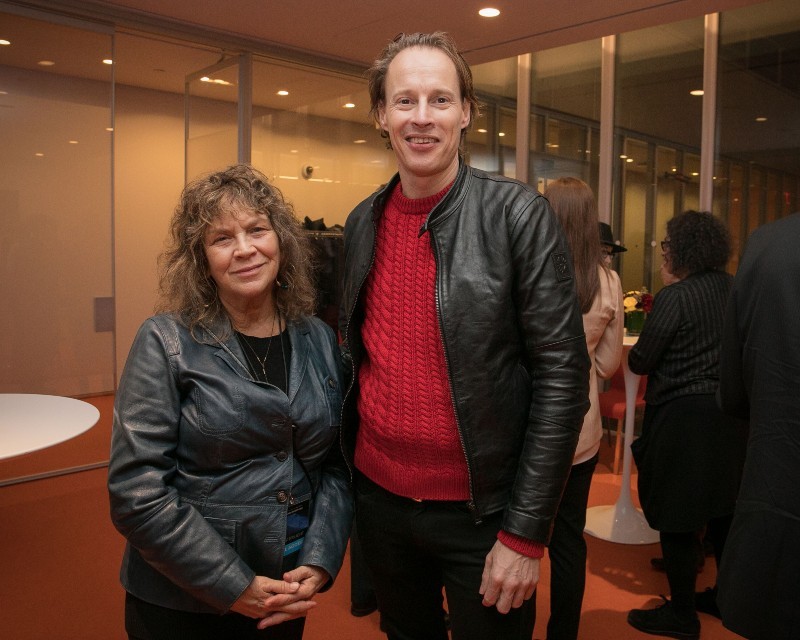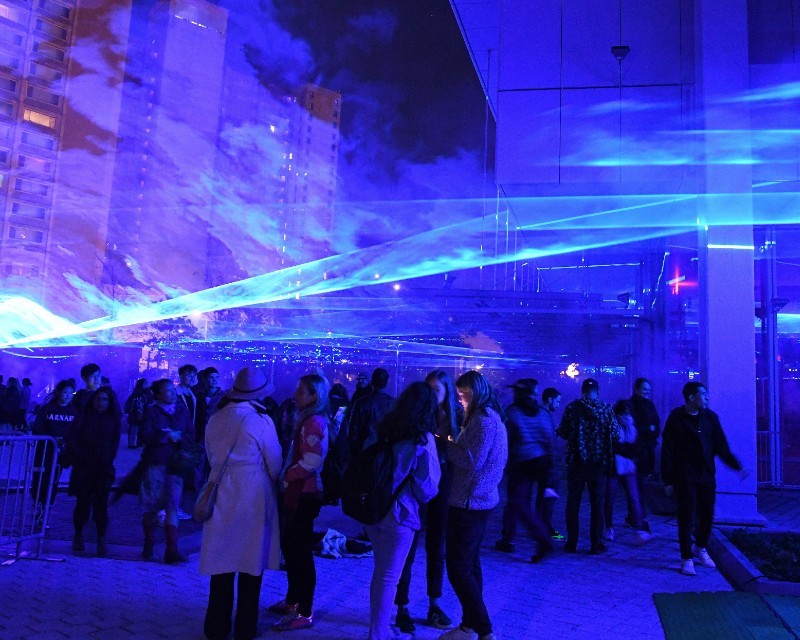 Previous
Next