Columbia University to Open Center for Veteran Transition and Integration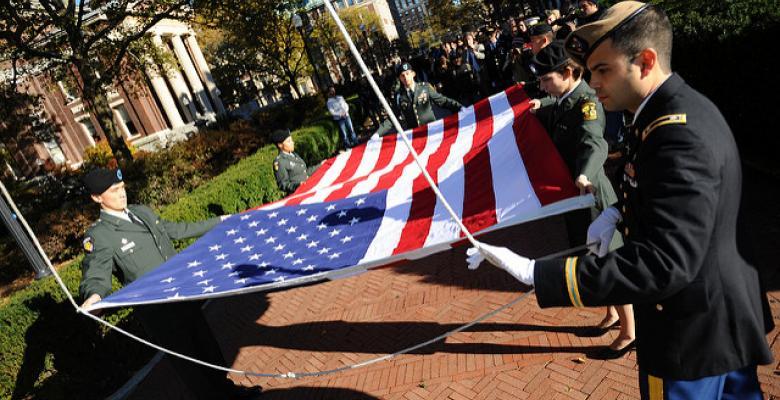 Columbia University today announced the creation of a new Center for Veteran Transition and Integration that will provide innovative educational programming and support for veterans making the transition to two- and four-year colleges, graduate and professional schools, civilian life, and the workforce.
Major Michael Abrams, a veteran of the war in Afghanistan and a current Marine Corps Reservist, as well as the founder of FourBlock, a program to prepare veterans for business careers, will lead the center as its executive director. Beth Morgan, former executive director of Service to School and director of higher education initiatives for the Marine Corps, joins the center as director of higher education transition and partnerships.
The Center for Veterans will open in the fall of 2017.
Columbia's long-standing commitment to veterans can be traced back to 1947, when the School of General Studies was founded to integrate into the University community thousands of returning military veterans seeking education after World War II through the first GI Bill. Today more than 650 veterans are enrolled at Columbia, most of them supported by the Post-9/11 GI Bill and the Yellow Ribbon Program. The University has enrolled more student-veterans than all other Ivy League schools combined, while maintaining a graduation rate above 90 percent and a record of job and graduate school placement that equals Columbia's non-veteran graduates. Highlighting this success, this year's valedictorian at the School of General Studies is Colin Valentini, a Marine Corps veteran who came to Columbia to study applied mathematics.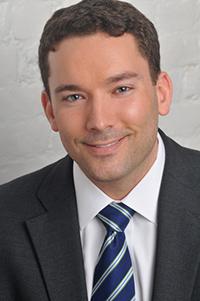 Columbia's successful efforts in helping military service members make the transition to a rigorous academic environment has prompted interest from other universities, employers, government agencies, and veteran-support organizations across the country  that would like to replicate its veteran support model.
The new veteran's center will draw on Columbia's expertise in curriculum development, instructional technology, and support services in facilitating veterans' success in an academic setting. In collaboration with a network of public and private partners, the center will provide access to world-class technology and technical support. It will serve military service members at all levels, enlisted and officers, as well as active-duty military personnel preparing for transition, veterans already in higher education, and veterans in the workforce, providing them with the best-in-class resources that they need to ensure their continued academic and professional development. The experience and expertise that Abrams and Morgan bring to this endeavor will be integral in achieving the Center's vision.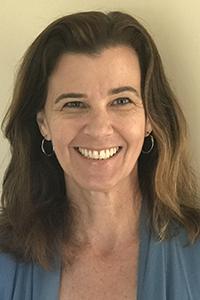 Abrams, the executive director, joined the Marine Corps shortly after the September 11, 2001, attacks. He was on active duty for eight years, which included deployment to Afghanistan with an infantry company. He then earned an MBA at New York University's Stern School of Business. He founded FourBlock while at NYU to help bridge the gap between returning service members and the business community. The program is a university-accredited, semester-long course to prepare veterans for careers in corporate America. It has since been expanded to twelve cities across the country, which educate and serve hundreds of veterans each semester.
Abrams is co-author of Mission Critical: Unlocking the Value of Veterans in the Workforce, as well as two editions of a guidebook titled Business Networking for Veterans. He is currently a member of the Council on Foreign Relations and was recognized as one of the HillVets Top 100 Veteran Innovators of 2016.
Morgan grew up in a Marine Corps family that traveled frequently, living for periods of time in Hawaii, Germany, and Korea. She has worked for the Central Intelligence Agency, for several non-profits, as a consultant, and at major universities throughout the U.S., including, Princeton and the University of Southern California. Most recently, she was executive director of  the non-profit Service to School and directed the Marine Corps Leadership Scholar Program, both of which assisted service members and veterans with admission to undergraduate and graduate programs.
"With Columbia's distinctive record  of educating veterans, the years of dedication to veteran support that Abrams and Morgan bring will make our new Center for Veteran Transition and Integration a national resource for veteran success," said Peter Awn, dean of Columbia's School of General Studies.