Columbia University Awards Contract to 125th Street BID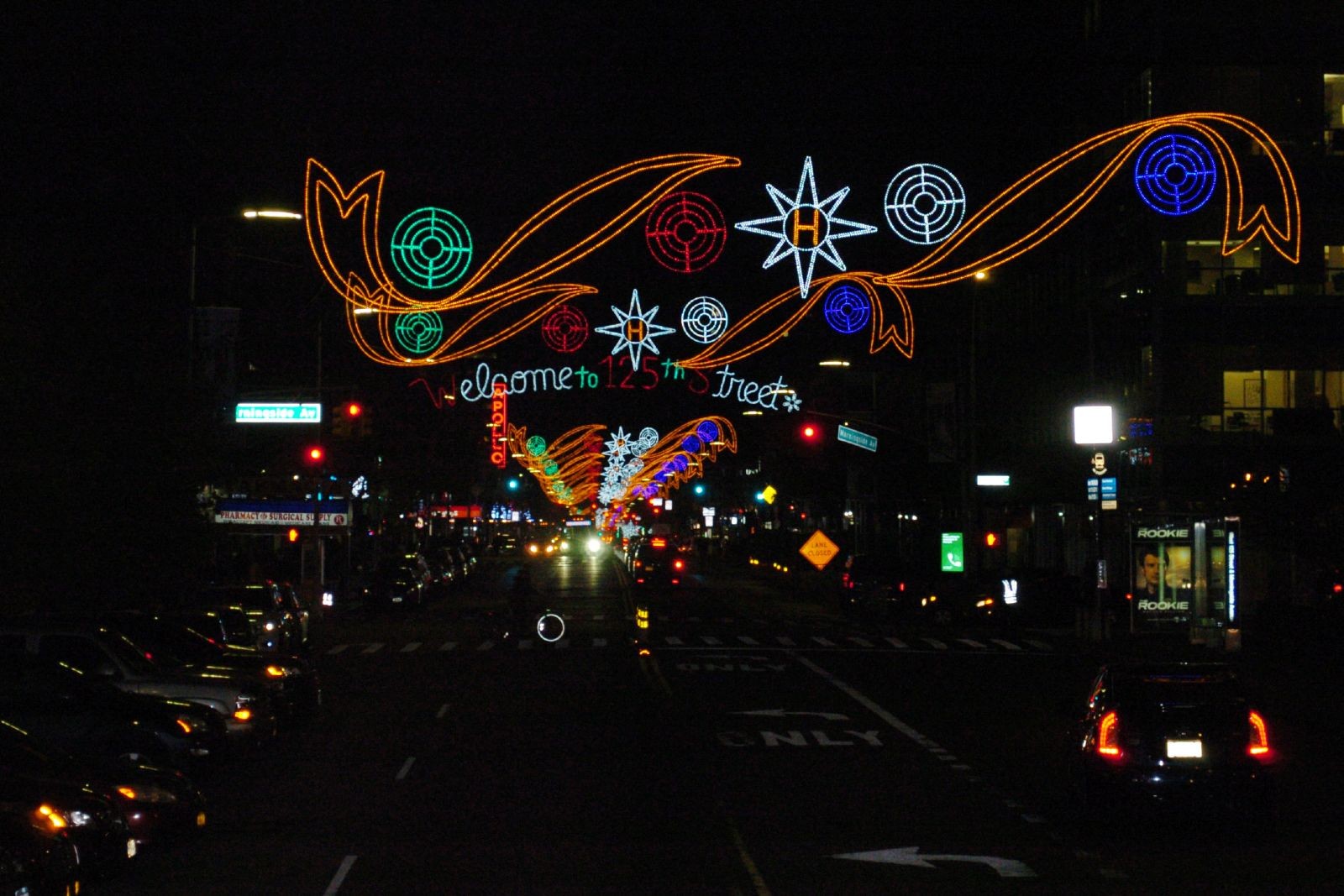 With increased activity taking place on the Manhattanville campus and streetscape improvement work nearing completion, Columbia University sought a partner that would support maintenance services along 125th Street. The Harlem 125th Business Improvement District (BID) was officially awarded the contract in late spring to maintain the perimeter of the Manhattanville campus. The contract will go into effect once the corridor has officially been placed under Columbia's jurisdiction.
Started in 1993, the BID was created to promote economic development and improve the quality of life along the historic 125th Street corridor, while simultaneously protecting its unique cultural heritage. It currently covers all properties that face 125th Street between Morningside Avenue and Fifth Avenue, including certain businesses located on side streets.
The newly awarded contract would extend the 125th Street BID services from Morningside Avenue to 12th Avenue. Founder and President Barbara Askins remarked, "We are very excited about this new partnership with Columbia as it is presents a great opportunity to provide services and take a closer look at the feasibility of expanding west of Morningside Avenue."
While the announcement of the contract is a special marker in the partnership between the 125th Street BID and Columbia University, it is not the first example of such collaboration. For many years, Columbia has been a proud sponsor of the BID's Harlem Holiday Lights Celebration. Intended to celebrate the start of the holiday season, this multipronged event includes in-store and sidewalk activities (face painting, ugly sweater Christmas contest, karaoke, etc.) hosted by community groups and merchants. At nightfall, a Parade of Lights begins where various entertainment acts and floats (chartered by local sponsoring organizations) glide along the 125th Street corridor from Fifth Avenue to Marginal Street. The 2018 parade grand marshal was Harlem's own Dapper Dan.
Keeping in line with its mission to promote economic development, the BID also serves as a case study for a capstone course in Columbia's School of International and Public Affairs. Led by Adjunct Senior Research Scholar in the Faculty of International and Public Affairs Seth Pinsky, the course is currently examining what strategic interventions can enhance 125th Street as a key Manhattan retail and entertainment destination.
Through strategic programming like its Harlem Healthy and Clean campaign, Holiday Lights Celebration, Public Safety program, banner sponsorship initiative, networking receptions, and more, the BID has established itself as a stable force in the ever-changing landscape of Harlem.
For more information on the Harlem 125th Street BID, download the Harlem Happenings app, or visit their website.
This article was originally published in the Spring/Summer 2019 issue of The Columbia Newsletter, which is available for download.