Columbia Explores Historic Connections with the Institution of Slavery through Public Website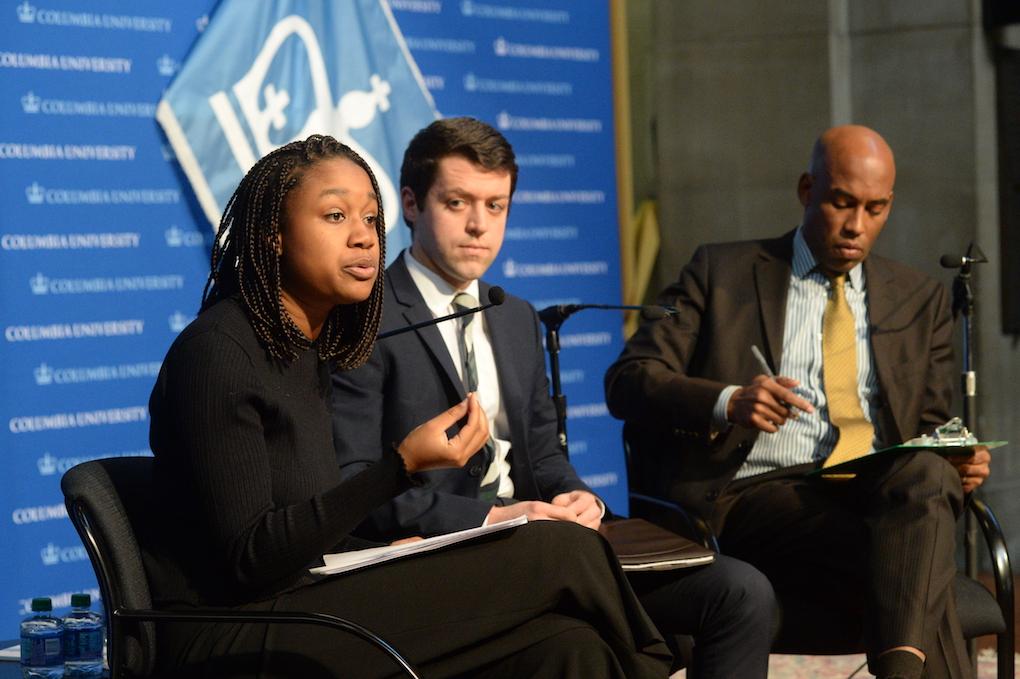 Unveiling the stories of runaway slaves and their links to Columbia University in her paper was not an easy task for student Jordan Brewington (CC'17), a descendant of slaves herself. "When I touched a slave inventory, it was very heavy and hard for me, but it grounded me," said Brewington to the audience during the launch day of the Columbia University's Slavery Project last January. "It reminded me that this was real, and that I'm real, and that this issue is real."
Brewington is one of the students who contributed—and continues to contribute—research for the Columbia University and Slavery project, which includes a preliminary report written by history professor Eric Foner detailing the University's historical ties to slavery. The online project's content presents diverse research papers written by students who participated in the Columbia University and Slavery courses in spring 2015 and 2016.
The project, which was commissioned by the University's president Lee Bollinger, is similar to slavery reports conducted by other universities, including Harvard, Yale, and Brown. Georgetown University in particular has come under scrutiny since it was revealed that the university sold 272 slaves in 1838 to emerge from bankruptcy.
"People still associate slavery with the South, but it was also a Northern phenomenon. . . . This is a very, very neglected piece of our own institution's history, and of New York City's history, that deserves to be better known," Foner told the New York Times.
The report says that from the 1700s onward, many wealthy slave-holding New Yorkers provided substantial donations to the school, initially known as King's College, that was founded in 1754 and adopted the name Columbia 30 years later. Many of its governors also were investors in the slave trade. At least one student, the stepson of  George Washington, brought a slave to campus.
In a paper titled "Hardly Student Activists: Columbia College Students in the Early Republic," Chloe Hawkey (BC'16) noted that although in her research she came
across a few students who spoke strongly against slavery in "highly rhetorical and moralistic ways," in its early years, "Columbia was not at all the hotbed of political activism that it would become in later decades."
Students at universities across the country have recently called on schools to fully reveal their ties to slavery and to rectify lasting racial divisions. At Columbia, students have long been known for their involvement with racial justice causes, from antiapartheid protests in the 1980s to today's Black Lives Matter movement. 
Many Columbia students and professors who spoke to the press at the launch expressed their strong desire to include the project findings and research in the school's curriculum. They believe in the importance of learning about their school's past. Their sentiments are echoed in remarks by Columbia's president. "One of the things that we've learned in the past decade is that this past is not past," Bollinger said. "It is very much in the present."
Until such concerns are addressed, the Slavery project invites all to visit the Columbia University & Slavery Student Exhibits, a companion site, where visitors, according to the site, "can explore timelines, exhibits, collections, and other digital projects created by Columbia faculty, students, and researchers that use new methods to further explore their University's relationship with slavery."
This article was originally published in the Spring 2017 issue of The Columbia Newsletter.