From Business to Arts to Neuroscience: Dive into Free Public Lectures at Columbia This Fall
Take part in the academic life at Columbia University by attending these free, public lectures this coming fall semester.
August 30, 2023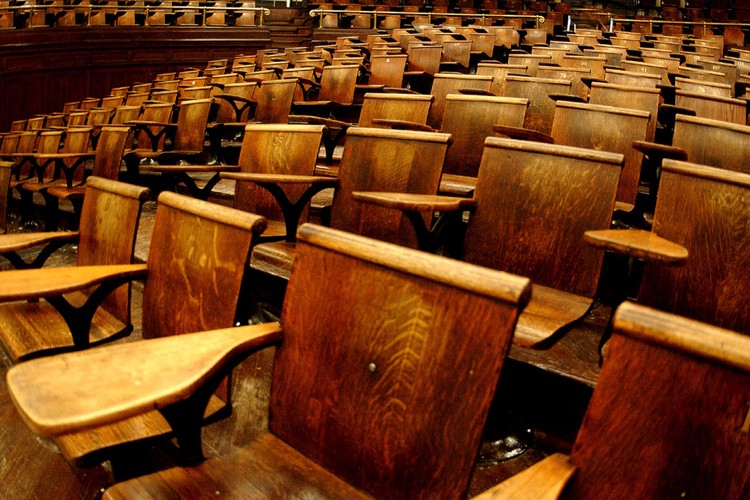 The start of the semester brings plenty of new opportunities to take advantage of events on campus, such as panels and lectures that are free and open to everyone.
With 21 schools in the university—each with multiple academic departments—Columbia offers a steady stream of public lectures for individuals interested in learning about a wide range of subjects, from neuroscience to international affairs to arts and culture, and much more. 
Attending these lectures not only provides academic benefits, but also allows you to connect with like-minded individuals within your field of interest. For those considering a career shift, public lectures also offer an excellent space for networking and discussion.
If you're interested in attending free lectures at Columbia this fall, we've got you covered. Below, find a guide to a few places on campus where you can dive into the humanities, neuroscience, arts, and business, plus a few other areas of study.
Keep in mind that some lectures may be announced midway through the semester, so stay up to date by regularly checking the University's events calendar. To filter for public events, click on "Events Open To" in the right side column and select "Public." When registering for an event on the University calendar, be sure to click "Register as a Guest." You can also monitor a school or academic department's website for event updates and announcements.
There are other ways to engage in the academic life of the University: For Manhattanville residents interested in auditing courses at Columbia, learn more about how you can participate in the Manhattanville Course Auditing program for free. 
The Society of Fellows and Heyman Center for the Humanities (SOF/Heyman) is dedicated to using humanities' thoughtful, analytical, and interpretive approaches to tackle real world challenges. At their events, SOF/Heyman invites local faculty, scholars, students, artists, and community members to join together and explore wide-ranging topics in the humanities with fascinating speakers.
Here are a few upcoming events that you can attend at SOF/Heyman:
Recovery in Practice (Three-Day Conference)
September 20-23 
In-person
Edward W. Said Memorial Lecture: Recognizing the Stranger
September 28
6:15 pm - 8:00 pm
The Italian Academy for Advanced Studies (Casa Italiana), Teatro
Celebrating Recent Work by Nicholas Dames
November 29
6:15 pm
The Heyman Center, Second Floor Common Room
Led by Columbia scholars and visiting speakers, the Stavros Niarchos Foundation Brain Insight Lectures at the Zuckerman Institute uncover the fascinating connections between brain science and everyday life. Previous speakers include Olajide Williams, MD, who delved into stroke prevention in communities of color; Frances Champagne, PhD, who explored how our early experiences shape who we are; and Richard Axel, MD, renowned for unveiling how our brains decipher scents through his groundbreaking research.
The next Insight Lecture in September has been announced, but stay tuned to their website for more information on future lectures:
Can Machines Learn Like Humans?
September 12
6:30 pm - 7:45 pm
Virtual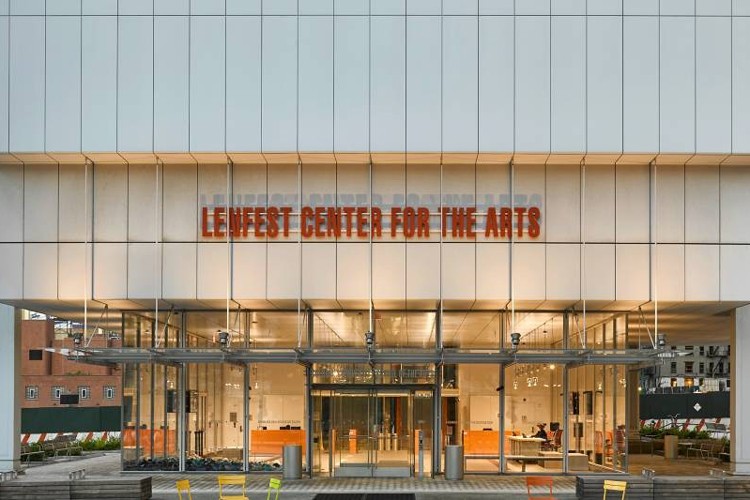 If you frequent the Manhattanville campus, you may know the Lenfest Center as the building that hosts the Wallach Art Gallery. However, the Center is also a dynamic hub for cultural and civic events during the year, hosting everything from readings to installations to performances with some of the most compelling artistic voices of our time. This fall, you can count on Lenfest to host a smattering of compelling free and public events. We've rounded up a few below: 
Complex Issues: "Pulling the Chariot of the Sun: A Memoir of a Kidnapping"
September 27
6:30 pm - 8:00 pm 
Lenfest Center: The Lantern
On Horror: "The Shining" and "The Changeling"
October 26
6:30 pm - 8:00 pm 
The Katharina Otto-Bernstein Screening Room
María Magdalena Campos-Pons
November 16
6:30 pm - 8:00 pm 
The Katharina Otto-Bernstein Screening Room
If you're a business leader or interested in getting your feet wet in the field, The Hub at Columbia Business School is the place to be. The Hub is the school's new think tank, committed to exploring the most pressing issues that shape the world today and equipping leaders in business with the tools they need to bring about positive change. 
The Hub is hosting two events in September—one in everyone's favorite local coffee shop, Dear Mama—that are both open for registration: 
Is Capitalism Working? A Conversation with Oren Cass
September 12
5:00 pm - 6:00 pm
Cooperman Commons
The Next AI: A Conversation with Hod Lipson
September 19 
5:00 pm - 6:00 pm 
Dear Mama Coffee
Interested in attending more lectures outside of these disciplines? Here are a few that dive into other areas of study. Be sure to check the school or department website during the fall semester to see what other public events might interest you: