Artist William Cordova Shares The Inspiration Behind 'Can't Stop Won't Stop' Exhibition in Morningside Heights
Cultural practitioner william cordova shares the inspirations that led to the most recent exhibition at LeRoy Neiman Gallery. 
October 11, 2022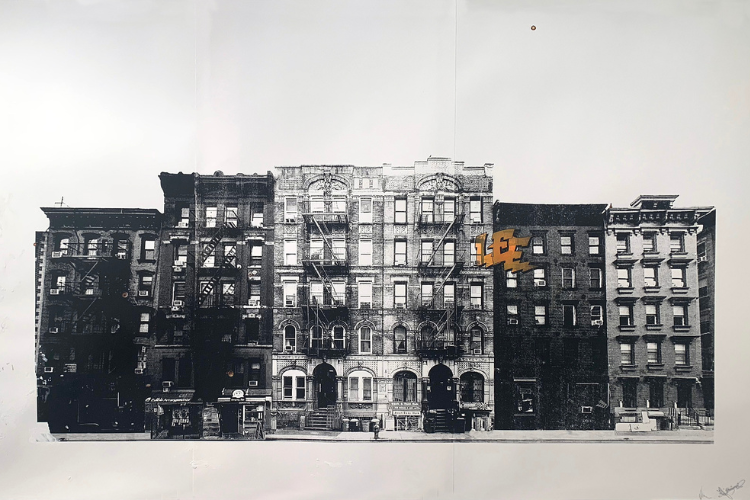 From songs to books, the colloquialism "can't stop, won't stop" is synonymous with hip-hop culture. For cultural practitioner william cordova (whose name is stylized in lowercase letters), the sense of resilience embedded in the phrase serves as the motivation behind his work.
From his upbringing in Lima, Peru to the journeys of cultural icons like KRS-One, resilient narratives are at the core of the Can't Stop Won't Stop: Meditations on Resilience exhibit at Columbia's LeRoy Neiman Gallery.
The art show was conceptualized by cordova, Fab 5 Freddy, and Lee Quiñones, and is comprised of unconventional print pieces  and objects that celebrate cultural and social phenomenons from the past.
Columbia Neighbors recently spoke with cordova about his passion for the arts, the muses that served as inspiration for the exhibit, and how art can be used as a tool to build community.
When did you discover your passion for art?
All humans learn from example, especially at an early age. My siblings and I all drew and made our own toys out of paper and cardboard in Lima, Peru. My earliest memory of this was when I was 2-years-old. It's important to note that as children we were protected by our mother so that we did not have a concept of classism or economic wealth or poverty. We did, however, have a very rich cultural awareness. We were encouraged to solve problems creatively which made for a very happy childhood. Sometimes humans define a society's values by its economic wealth rather than its cultural accomplishments. We benefited from the latter.
What are the influences included in the Can't Stop Won't Stop: Meditations on Resilience exhibition?
There is a multitude of intersecting polyrhythmic influences that shaped the Can't Stop Won't Stop: Meditations on Resilience exhibition. KRS-One, musica universalis, sacred geometries, lux et veritas, the Spanish and Central Harlem renaissance, civil disobedience, Laura Meneses, Edgar Valcarcel, smoke signals, etc. I believe everything has a harmonic pattern or symbol that can be traced back to our biological origins. These tones are often overlapping, relating, and co-existing but like musica universalis they usually appear muted or absent. Still, everything has a sonic element to its design and function. The human heart has five heartbeats but some will assume there are only two beats to the rhythm.
What was the inspiration behind the exhibition's name?
[The year] 1997, resilience. It was the first time I heard and saw En un Barrio Viejo (1963) which is a short experimental film by Cuban filmmaker Nicolas Guillen Landrian who is the nephew of poet Nicolas Guillen. Nicolas Guillen Landrian created an onomatopoeia with celluloid. Repeating, constructing, alluding, and instilling Blackness into the film just as his uncle Nicolas Guillen did with his seminal poem Songoro-Cosongo (1934). The phrase, Fin pero no es el fin—the end but not the end—appears after the end credits of Guillen Landrian's film. KRS-One's Can't Stop Won't Stop (1997) was also released the same year I saw Landrian's film. Both phrases resonated with me. Their sentiment was one and the same though generationally and geographically apart.
1997 resonated with me because it was also the year activist Geronimo Ji-Jaga—rap artist Tupac Amaru Shakur's godfather—was released from prison 23 years after falsely being accused of murder. Resilience, resistance, and insistence; I saw the opportunity to weave these temporal conduits illuminating various aspects of our own distinct and alike metronomes. Sculpting tonalities by enunciating narrative bits from what may seem disparate references but are already woven threads. Tupac Amaru, Tupac Amaru II, Tupac Katari, Tupamaros, MRTA, Tupac Amaru Shakur, all these echoes relating to Andean and African lineage. The experimental musical compositions Peruvian composer, Edgar Valcarcel made at Columbia University during his Guggenheim Fellowship (1967) titled Canto Coral a Tupac Amaru II was only four years before Afeni Shakur would give birth to Tupac Amaru Shakur.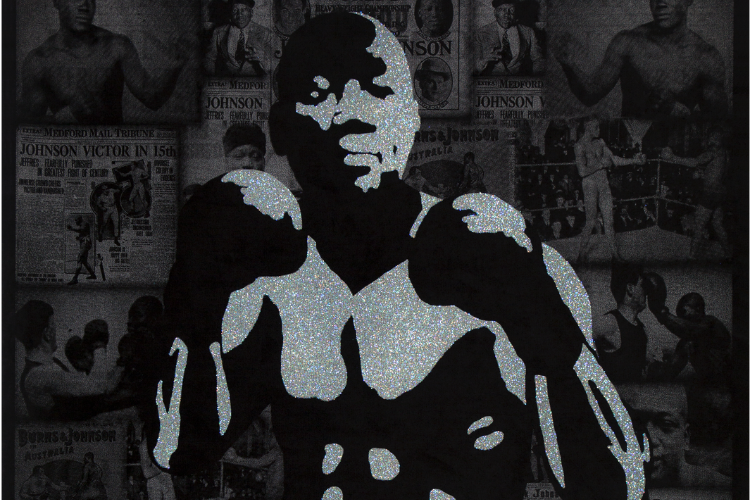 Harlem is a common thread throughout the exhibition. Can you discuss the influence the neighborhood had on the creation of your work and the exhibition as a whole?
I was an artist-in-residence at The Studio Museum in Harlem from 2004 to 2005. It was immediately after grad school. The wisdom I gained from the Harlem elders I met during my two years in New York was a continuation of my life studies. The depth within the Black and Brown community of Harlem reminded me of Lima, Peru's cultural diversity in author Martin Adan's La Casa de Carton. 
Fab 5 Freddy's visual references intimated further to Black and Asian academic philosophers, Dr. Huey P. Newton and Bruce Lee whom I could relate to from my childhood. I was inspired by hip-hop via the late griot and Harlem resident Greg Tate and finally in academia through Jeff Chang's Can't Stop Won't Stop: A History of the Hip-Hop Generation. Greg was a ton of consciousness constantly spilling it, prompting discussions. Also, RIP Francisco "Solitaire" Fernandez of the BPP Brooklyn Branch.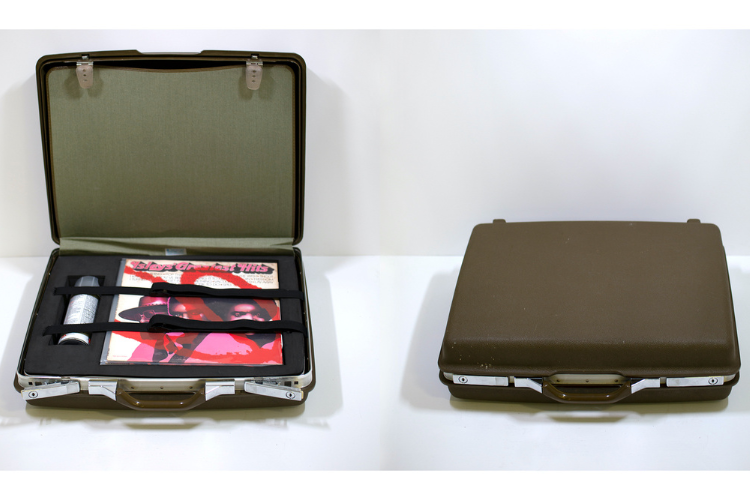 The exhibition conjures '70s nostalgia. Can you share how the sensory nature of memory is interwoven into 'Can't Stop, Won't Stop'?
The exhibition functions like an index; a repository of coping and survival ingredients that three individuals relied upon during different points in time. These examples can be interpreted as constellations that interact and overlap. They collapse linear timelines though because many of these resources are still being activated and used. These tools are used in the streets, in the club, in student conversations, online, and in academia. These tools existed before us and will continue to influence and be utilized after us. Popular culture tends to excise content but we wanted to disrupt this process and make a sacred dwelling.
What do you want viewers to walk away with after experiencing the exhibit?
There are infinite ways to collectively reach higher ground.
---
This exhibition is open to the public Monday through Friday, 9 a.m. to 5 p.m. ID and proof of vaccination are required.