25 Jubilant Photos from Columbia University Public Safety's 'Back-2-School' Drive
The annual event inspires youngsters to return to their classrooms with a sense of self-confidence.
By
Henry Danner
Neighbors Team
September 13, 2022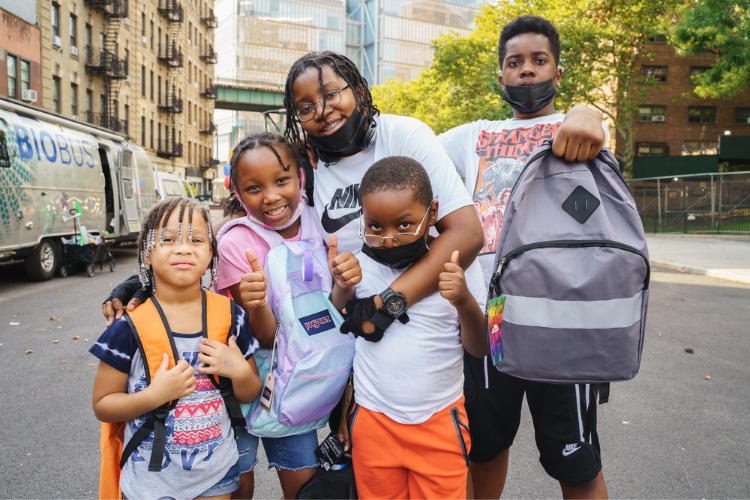 When it comes to empowering youth, it takes a village. Ahead of the back-to-school season, Columbia's Public Safety department teamed up with Manhattan Community Board 9 and the 26th Precinct's Community Affairs division to host its 7th Annual 'Back-2-School' drive for youth in the local community. From backpacks filled with binders and books to fresh braids courtesy of the Harlem-based La Gazelle Hair Salon, the event was hosted to inspire youngsters in Upper Manhattan to return to their classrooms with a sense of self-confidence and self-efficacy.
During the celebration, the Zuckerman Institute's BioBus gave attendees a glimpse into STEM exploration and youth brought their dance moves to the event's main stage. Families were also equipped with resources to help their children thrive academically this school year. With the support of Columbia Community Service, Columbia's Government and Community Affairs department, and the West Harlem Development Corporation, more than 700 students received supplies through the drive. Check out 25 photos from the fun-filled afternoon!