#WallachFromHome: Wallach Art Gallery Virtual Experiences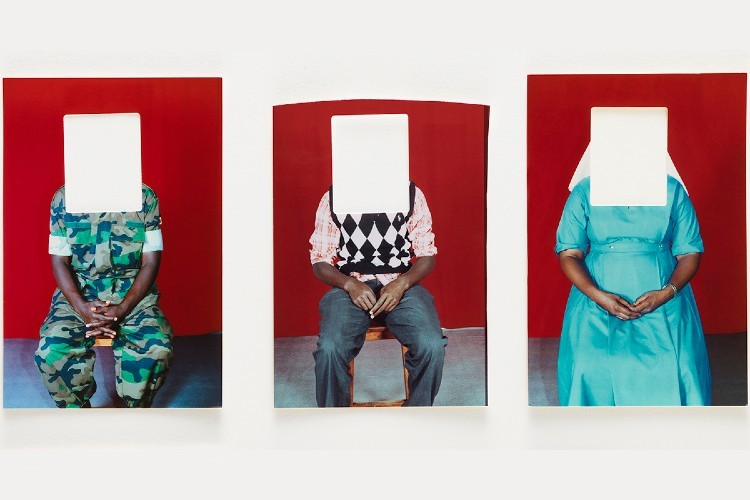 In the midst of challenging times, the Wallach Art Gallery is adapting its programming to be accessible to those staying at home. Recognizing the profound power of art to enlighten, empower, and inspire our communities, many of the Wallach Gallery's spring programs are now accessible virtually.
Here are some of the virtual experiences that will enable you to enjoy the Wallach from home. 
Reframing the Passport Photo: Presenting four artists whose work references the passport photo—Martina Bacigalupo, Tomoko Sawada, Stephanie Syjuco, and Sheng Qi—this exhibition explores the premises that underlie modern identification practices, exposing the growing gaps between personal identity and state-sanctioned identification. Reframing the Passport Photo uses the passport as a lens through which to view contemporary issues associated with the globalized world: migration, nationalism, access, belonging, and personhood. 
A virtual talk about Reframing the Passport Photo will be held on Thursday, April 30 at 6:30 PM. 
A Bottomless Silence, curated by Rotana Shaker: Borrowing its name from the anthropologist Michel-Rolph Trouillot's text, Silencing the Past: Power and the Production of History, this exhibition looks to the work of contemporary artists Nadia Kaabi-Linke, Jumana Manna, and Walid Raad to interrogate the ways in which we know, experience, and build meaning around the past. In A Bottomless Silence Kaabi-Linke, Manna, and Raad investigate the vastness of the silences that permeate the histories surrounding us. 
A virtual talk about A Bottomless Silence will be held on Thursday, April 23 at 6:30 PM.
Posing Modernity Virtual Walk-through: In case you missed it during its original run, or you'd just like to view it again, click below to be taken to a 3D virtual walk-through of the groundbreaking exhibition, Posing Modernity: The Black Model from Manet and Matisse to Today. Comprising more than 100 works of art and spanning the period from the mid-nineteenth century to today, the exhibition proposes that the changing representation of the black female figure has been central to the development of modernism from Édouard Manet's Olympia (1863) to the present. The virtual tour was developed by and is presented courtesy of Harlem-based startup Jido Maps.
A Curator's Talk on Posing Modernity is also available for streaming.
Public Lecture: Around 1962, from Algeria to the World, by Todd Shepard, Johns Hopkins University: Algeria's independence from more than one hundred and thirty years of French colonial domination almost immediately came to define how many people understood what "decolonization tout court" meant. Being known as the "Mecca of Revolutionaries" contributed to how much the Algerian Revolution meant to Algerians, especially to those who, in the name of this triumph, governed independent Algeria. Many other Algerians, however, have and continue to draw their own inspiration from this history. Presented in conjunction with the exhibition, Waiting for Omar Gatlato: Contemporary Art from Algeria and its Diaspora.