Sonia Reese Retires as Community Impact Executive Director after 30 years
Editor's note:
The following is a press release from Community Impact.
December 03, 2019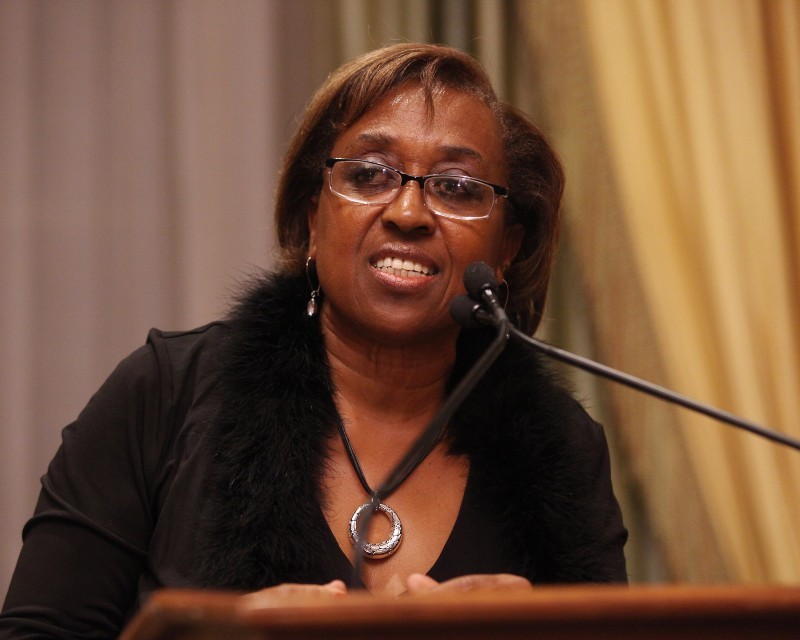 Sonia Reese, who has served as Executive Director of Community Impact at Columbia University (CI) since 1989, has announced that she will retire and step down on January 31, 2020. CI is planning to honor Sonia Reese and celebrate her accomplishments at the CI Annual Gala Auction on Thursday, December 5, 2019 at the Pierre Hotel Ballroom. 
On behalf of the CI Board of Directors, Co-Chairs Rose Kob and Maria Davila-Peguero made the following statement:
Sonia has been an exemplary leader of Community Impact. Under Sonia's leadership, the organization has grown to 850 student volunteer;230 work-study students each year; and 25 service programs serving 12,000 individuals and families in Harlem, Washington Heights and Morningside Heights. The CI budget transformed from $400,000 to $1.6 million and fundraising efforts have yielded multi-year grants over the years from foundations and state and federal funders. We are eternally grateful for Sonia's leadership, guidance, and dedication to community service and Columbia.
From its earliest inception as a single service initiative formed in 1981 by Columbia University undergraduates Joe DeGenova and David Joyce, CI is the largest student service organization and a primary interface between the University and our neighboring communities. Ms. Reese has placed student volunteers and workers at the center of an integrated community service network firmly rooted in its neighborhood. CI now figures foremost in Columbia's long-standing pledge to support education through service. Operating under the dual status as a non-profit organization and an emissary from the University, Ms. Reese has forged partnerships with community leaders and agencies committed to realizing neighborhood sustainability.
Prior to coming to CI, Ms. Reese served as an Associate for Overseas Leadership Training at The Episcopal Church Center, a Special Assistant to the Executive Deputy Commissioner of the New York State Department of Social Services, and as Director of Operation Crossroads Africa, Inc.'s Africa Program. Ms. Reese was a 1985-86 National Urban Fellow, and holds a Bachelor of Arts from Sarah Lawrence College, a Master of Public Administration from Baruch City College, and a Master of Arts in Education and Public Administration from Teachers College, Columbia University. Ms. Reese grew up in the Grant Houses, a public housing project on 125th Street in Harlem.
As Director, Ms. Reese has steered the organization's growth, ensuring that CI achieves successful outcomes for community members and creates meaningful leadership opportunities for Columbia University and Barnard College volunteers. Ms. Reese has secured CI's financial stability, and most recently she inaugurated an endowment campaign with the leadership of CU trustees to ensure the longevity of CI and its service programs.
Ms. Reese made the following statement:
It has been a privilege to lead —and learn from — the talented group of students, staff, University administrators, Board members, donors and champions and community members who work together at CI. I am proudest of the over ten thousand CI alumni/ae and current students, who volunteered in the surrounding community each year while meeting the vigorous academic requirements of Columbia University.
I am extremely grateful and appreciative of the support of many Columbia Trustees over the years. Phil Milstein, Richard Witten, Bill Campbell, George Van Amson, Lisa Carnoy, Lionel Pincus and Mark Kingdon to name a few, helped to create an endowment for CI and guided me to think about growing a deeper relationship between Columbia and its neighbors in need. I am appreciative of the support of Chaplain Jewelnel Davis and Earl Hall for the past many years that Chaplain Davis has overseen CI, and I look forward to our upcoming relationship with Executive Vice President for University Life Suzanne Goldberg and her staff. President Lee Bollinger's work leading Columbia to expand its campus allowed the CI staff and our student volunteers to be able to contribute to this vision for our great University.
As I retire, I would like to thank our many supporters at the University for their assistance with our work, with our fundraising, and our relationship building with university programs, government agencies and community partners. I do trust that Columbia will continue to support CI as it seeks to make a positive difference to our neighbors in need. It has been my great honor to play a role in this extraordinary organization, and I feel I am leaving it in good hands.
The CI Board of Directors has launched a search for a successor to Sonia Reese.