Families Are Facing Extraordinary Challenges Locating Affordable Childcare — What Can Be Done About It?
Black and Hispanic families disproportionately bear the burdens of COVID's socioeconomic challenges, writes Columbia Professor Ester Fuchs.
April 12, 2022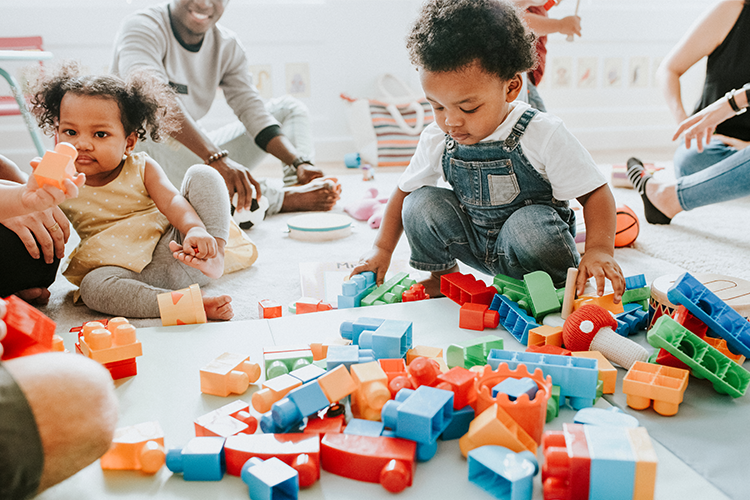 Columbia University's Communities Speak Project released its first policy brief based on data from its latest New York City survey. Communities Speak Families with Children Policy Brief reports on the needs of families with children, which are particularly relevant to the Harlem and Upper Manhattan community. The policy recommendations, based on the data, also make it clear that resources need to be targeted to families in communities like Harlem experiencing the greatest need.
What the Data Show
The data show that COVID-19 has exacerbated the socio-economic challenges that families with children faced before the pandemic, particularly Black and Hispanic families. Families with children face acute challenges finding and paying for childcare and these challenges are disproportionately borne by Black and Hispanic families: 38-39 percent of Black or Hispanic families have trouble affording childcare and nearly half of Hispanic families said they cannot find childcare when needed.
We also find that childcare difficulties compound other difficulties, creating challenges paying bills and rent and increasing levels of food insecurity for many families. Nearly 50 percent of Black and Hispanic families are experiencing food insecurity and difficulty paying bills. Finally, COVID-19 in schools continues to be a significant concern for families, even as nearly all return to in-person schools and the city and state lift most of the mask mandates.  
Policy Recommendations
In this brief, we also make policy recommendations, based on the data, for urgent and targeted interventions to help relieve some of the extraordinary challenges that families with children face. These recommendations reflect the unique challenges of communities like Harlem and recognize that true recovery must provide immediate support and lay the foundation for long-term change.
Several key policy recommendations include working with the BIDS and churches to identify appropriate space for childcare centers; expanding eligibility for subsidized childcare to 400 percent of the poverty level to achieve universal childcare; and any childcare provider that receives the city and state subsidy must be funded to pay its workers a minimum of $45,000 per year. These workers are disproportionately female and majority Black and Hispanic. 
Not only do New York's most vulnerable families face unprecedented economic, social, and health hardships, but by not effectively addressing their needs, the entire city's economic recovery is jeopardized. Accessible and affordable childcare will provide needed economic relief to New York's families with children and is central to the city's economic recovery. 
About Communities Speak
Columbia University's Communities Speak Project collects micro-data through surveys in partnership with a city-wide network of committed community-based organizations. The surveys are designed to ensure that ALL New Yorkers will have a voice in identifying priorities and that government uses data to target resources to community needs.
We are fortunate to be working with several Harlem-based organizations including the Harlem Children's Zone, the 125th Street Business Improvement District, NY Urban League, Association to Benefit Children, Harlem Congregations for Community Improvement, NYC Mission Society, and the West Harlem Community Development Corp. 
The Families with Children Policy Brief was published by Columbia SIPA and can be viewed at https://www.communitiesspeakproject.com/policy-briefs.
---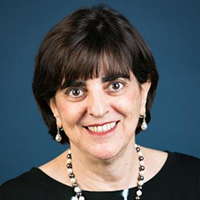 Ester R. Fuchs is a Professor of International and Public Affairs and Political Science and is the Director of the Urban and Social Policy Program at Columbia University's School of International and Public Affairs. Professor Fuchs is an expert in urban politics and policy; American politics; and American parties and elections. She consults for governments, NGOs and businesses. She is a frequent political commentator in print, broadcast and new media and lectures internationally.
This column is editorially independent of Columbia Neighbors.