Celebrate Hispanic History and Heritage Uptown at These Three Cultural Institutions
These three cultural institutions share a collective mission rooted in preserving, amplifying, and celebrating Latinx heritage.
September 20, 2022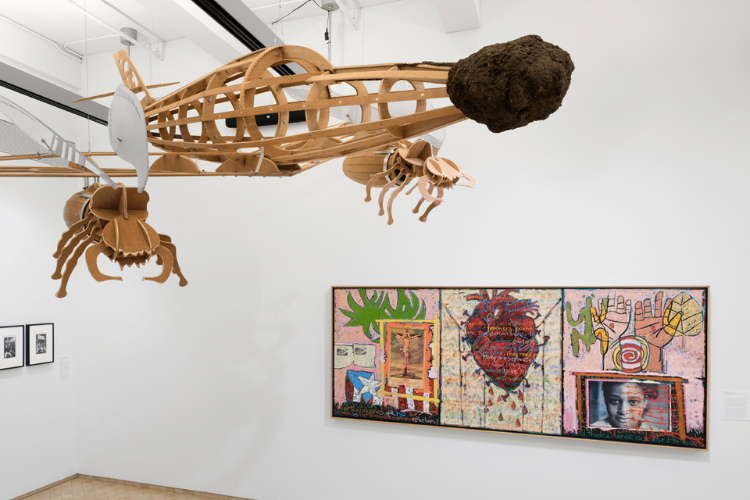 From the storied El Barrio sidewalks where the Young Lords led a social and political renaissance to the aura of Latinx cultural pride that flows throughout the blocks of Washington Heights, Hispanic culture has been a definitive ingredient in Upper Manhattan's melting pot. In celebration of Hispanic Heritage Month, we've rounded up local community-driven cultural institutions that share a collective mission rooted in preserving, amplifying, and celebrating Latinx heritage.
El Museo del Barrio
1230 5th Ave
Founded in 1969, El Museo del Barrio is an artistic nexus designed to conserve and celebrate the unsung contributions of Puerto Rican and Latinx innovators in the arts. Created by Brooklyn-bred artist and educator Raphael Montañez Ortiz, the vision for the institution was birthed out of marginalization. Cognizant of the lack of representation and inclusion of Latinx artists in mainstream museums, Ortiz and a collective of Puerto Rican artists, educators, social justice advocates, and parents decided to cultivate a space where they could curate historic pieces of art and artifacts created by Latinx visionaries to inspire future generations of innovators.
El Museo del Barrio boasts a permanent assemblage of 8,000 objects—including sculptures, paintings, pre-Columbian Taíno relics, and other arts and culture-focused installations derived from Latin American and Caribbean cultures—that stretches over 800 years. The institution also encompasses a collection of documentary films, videos, and photographs that sit at the intersection of the arts, culture, and social justice.
The Hispanic Society Museum & Library
613 W 155th St.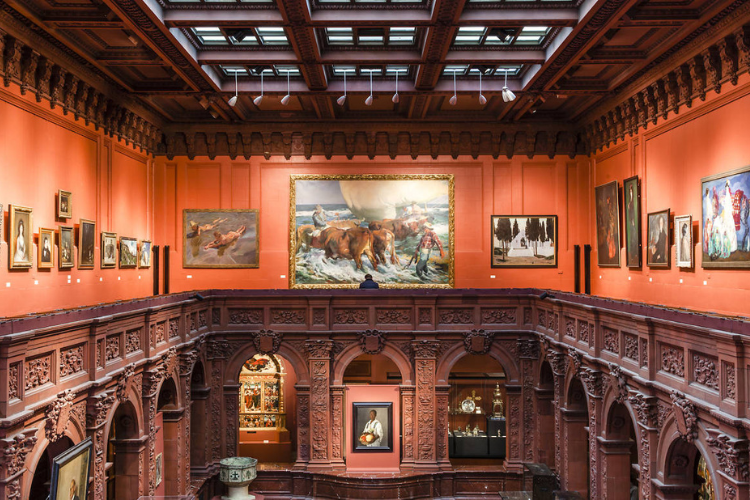 Standing along the border of Harlem and Washington Heights, the Hispanic Society Museum & Library is a 118-year-old institution—founded by Columbia University honorary degree recipient Archer Milton Huntington—that is a home to artwork and literature that gives a lens into the cultural landscapes of Spain, Portugal, Latin America, and the Philippines during the early 20th century.
The museum's collection includes over 6,000 watercolor pieces and drawings and 900 paintings. Among the featured artists are Valencian painter Joaquín Sorolla—who is best known for creating vibrant landscape works that depicted social scenes along the shores of Valencia—artist Diego Velázquez and painter and printmaker Francisco José de Goya y Lucientes. The sculptures at the museum span from the first millennium BC to the early 20th century. The Society's decorative arts collection includes over 6,000 pieces of jewelry, ceramics, furniture, and textiles. At the institution's library, you can peel through the pages of over 300,000 books and periodicals that encapsulate Hispanic history and culture from the 11th century to present day.
The United Palace
4140 Broadway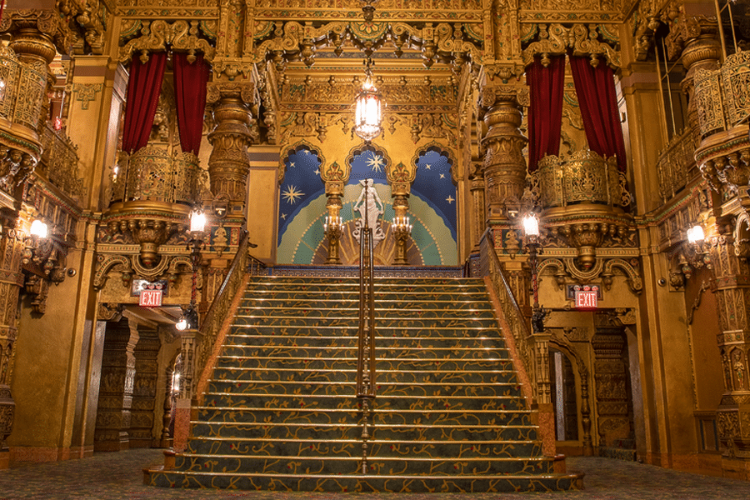 Nestled in the neighborhood dubbed Little Dominican Republic, the United Palace theater is a space that interconnects entertainment, the arts, and spirituality to cultivate community. The cultural institution, which is also a place of worship, has become synonymous with Washington Heights and has served as the backdrop for concerts and conversations that celebrate Latinx artistry. From hosting premier events like the Dominican Film Festival and Ballet Hispánico to giving local Latinx authors and filmmakers a space to share their work, it has evolved into a mainstay that amplifies the vibrancy of Hispanic culture. The sprawling 92-year-old Rococo-inspired theater is the fourth largest venue in Manhattan.