20 Photos from the Joyous, Fun-Filled Return of Community Day on Columbia's Manhattanville Campus
On May 21, Columbia's Manhattanville campus was abuzz with food, fun, and activities for our neighbors.
May 24, 2022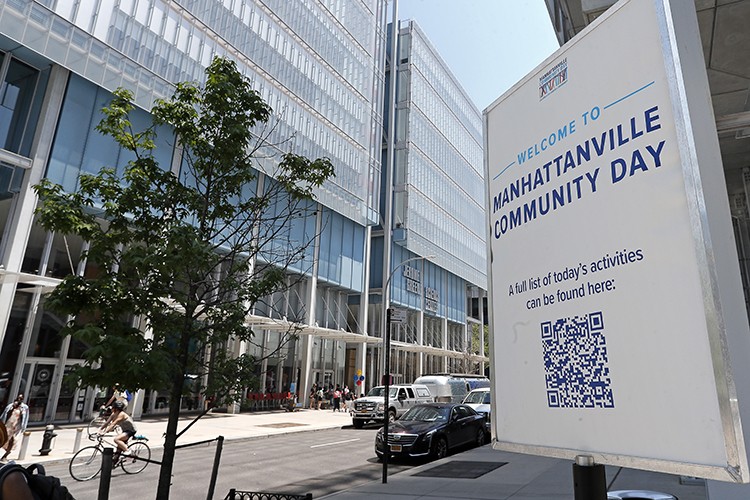 On Saturday, May 21, 2022 community members, elected officials, Columbia staff, faculty, and friends of all sorts came to Columbia's Manhattanville campus for the return of Community Day. It was the first time the event was back in-person since the start of the pandemic. 
Attendees took in live performances, enjoyed free food samples from clients of the Columbia-Harlem Small Business Development Center, sketched the Harlem Streets with the Wallach Art Gallery, delved into the future of the mind at Saturday Science, jammed to the music of DJ Stormin' Norman, attended a local restaurant food crawl, watched the films Wall-E and E.T., and got free swag.
Scroll through the photos below to relive the magic of the day. And stay tuned for information about the next Community Day, coming back to the Manhattanville campus this fall!