In the Libraries: Pride Month and Changes Coming at George Bruce Library
Enjoy outdoor family storytime, explore many facets of K-pop music and fan communities, learn about community resilience and reentry, and more.
June 07, 2022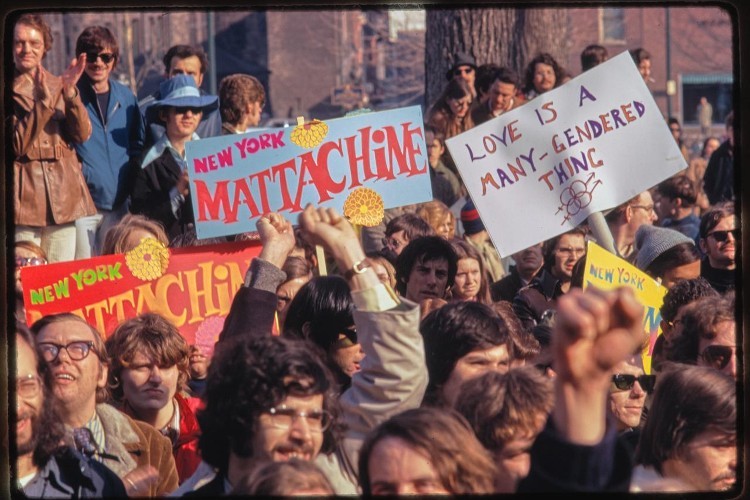 Big changes are coming to George Bruce Library on 125th Street! The library will be closed for three months for infrastructure renovations. The final day of service will be June 18, and the building is expected to reopen at the end of September. Any library holds that come in after June 20 can be picked up at Morningside Heights Library on Broadway. Other nearby library branches are the Harlem Library at 9 West 124th Street and Harry Belafonte 115th Street Library at 203 West 115th Street.
Popular programs HYPOTHEkids: Living Nature and Computer Basics: One-on-One Sessions will be held at Morningside Heights Library. Many virtual programs will continue during the library closure, so keep an eye on the George Bruce Library website.
Upcoming Events
Check the times for recurring virtual like Open Book Hours, the Teen Advisory Group, Family Storytime, Crochet & Chat, and more on the George Bruce Library's event listings.
Past Updates from George Bruce Library
Exhibitions and Resources
---
The New York Public Library (NYPL) is a great resource for New Yorkers, offering virtual events, free online services, and a wide variety of support during the COVID-19 pandemic. Columbia Neighbors has partnered with the George Bruce Library on 125th Street to provide regular updates from library staff and highlight its fantastic offerings.
For more news from the George Bruce Library, follow them on Facebook, Instagram, and Twitter.