A Conversation with Lloyd Williams, The Cultural Architect Behind Harlem Week
In its 48th year, Harlem Week continues to be a culturally curated source of empowerment in Upper Manhattan.
August 19, 2022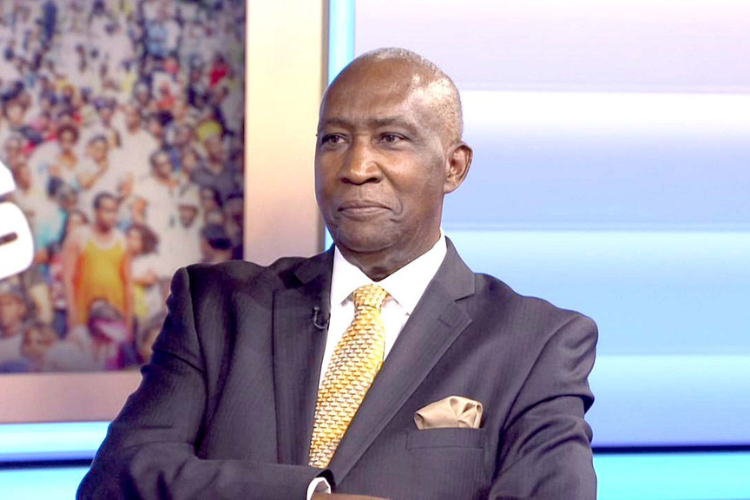 Harlem Week serves as a celebratory ode to the resilience and joy that exists in the Upper Manhattan community. What began as a day of unity in 1974 has evolved into a cultural movement that captures the spirit of Harlem; honoring the innovators and intuitions that are interwoven into the tapestry of the neighborhood.
We spoke with Harlem Week co-founder and CEO of The Greater Harlem Chamber of Commerce Lloyd Williams about the vision behind this year's event, how hybrid programming has elevated the Harlem Week experience, and his deeply rooted reverence for Harlem. 
How has Harlem Week's mission evolved since it started 48 years ago?
The mission of Harlem Week remains the same, to provide direction, hope, inspiration, leadership, focus, and unity to the "Harlems" of our nation and beyond. Be it in Watts, LA, Cicero, IL, East St. Louis, New Orleans, Kingston, Jamaica, Bristol, England, etc., we want to celebrate the people, arts, culture, entertainment, and history that Harlem is known for throughout the world.
What is the importance of using events like Harlem Week to spread awareness about social issues and drive community engagement?
Harlem is known on a global scale, so these 10 days of celebration and education are immensely important. Harlem Week brings awareness in a communal manner. We've focused on demonstrating how important various facets of life impact Harlem, i.e., health, education, technology, climate, housing, business, religion, economic development, and social justice. We're ensuring that anyone who participates leaves with current information and actionable next steps to continue supporting the community.
Can you talk about the vision behind this year's theme: 'Inspiration. Impact. Legacy.'?
With inspiration we mean to inspire all who participate, by doing so we will have a great impact for years to come and thereby honor the legacy of the past and create the legacy for the future generations.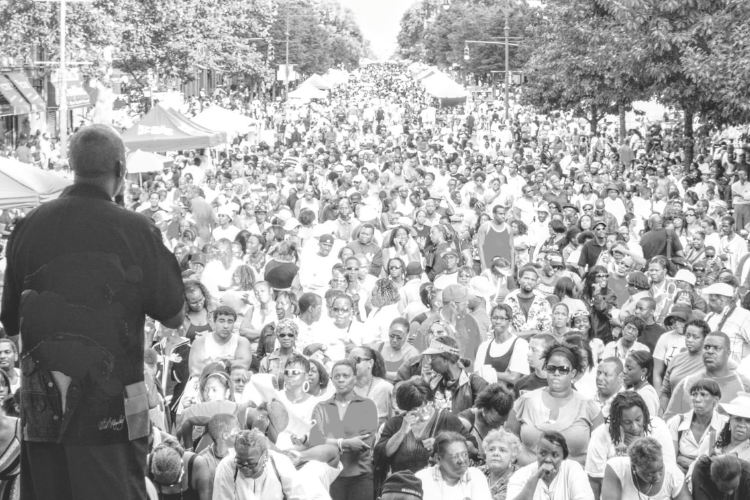 What is your most memorable Harlem Week moment?
There are two that stand out. The Harlem salute to the Honorable Nelson Mandela, which attracted tens of thousands. Also, the Survival Concert Series at the world-famous Apollo Theater, featuring the legendary Bob Marley.
What can folks expect from this year's festivities?
They will be able to feel, hear, taste, and view the Harlem experience. This year's Harlem Week will end on a high note with Harlem Day on Sunday, Aug. 21 with fashion shows, the Alex Trebek Children's Spelling Bee, Broadway performances, and an amazing musical line-up that you wouldn't want to miss.
Say you only have a few hours, what are the must-experience events?
I would definitely recommend getting to "Summer in the City" on August 20th and Harlem Day on August 21.
What's your favorite place in the neighborhood for brainstorming your vision for Harlem Week?
To make this great event come to life, I love to be in our office with our extraordinary group of professionals and visionaries, at the Schomburg Center for Research in Black Culture, or at home with my family.
---
Harlem Week is happening now through Aug. 21. For more information about the festivities, visit harlemweek.com or follow @HarlemWeek on Instagram, Twitter, or Facebook.